I have recently discovered the wonderful world of audio. I have started playing audio books for my children and they are really enjoying them. We got the opportunity to review
The Brinkman Adventures
and have really enjoyed it! We specifically reviewed
The Brinkman Adventures Season 2: Episodes 13-24
.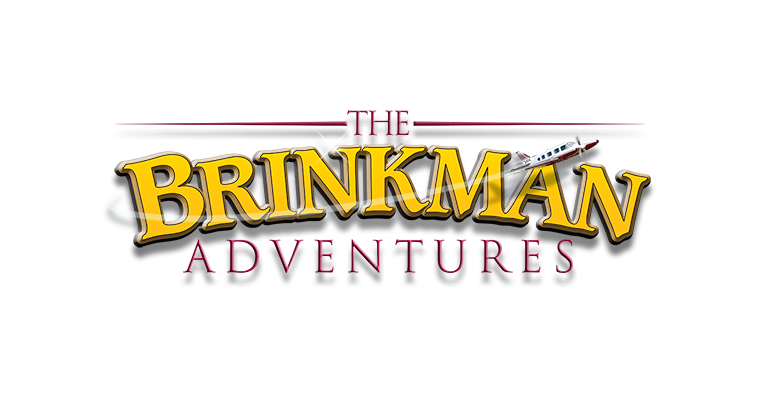 About The Brinkman Adventures
The Brinkman Adventures is a radio drama series based on real-life missionary stories. The story follows the adventures of the Brinkman family. You will sit on the edge of your seat in anticipation, you will laugh, and you will smile at the stories! In Season 2, you will follow the Brinkmans as they return a mysterious ring to its owner, dive for hidden pirate treasure, and explore an ancient French castle!
Season 2 includes 12 episodes:
1. The Mystery Ring
2. Blue Hat & T-Shirt Bible
3. How Big is Your God, part 1
4. How Big is Your God, part 2
5. Mexico by Bus
6. Treehouse Academy
7. Pirates of Mayan Island
8. Sapphire Slaves, part 1
9. Sapphire Slaves, part 2
10. Hadi's Choice
11. Castle of Secrets
12. On the Run
There are over 5 hours of audio. What's neat about these stories is that they are real stories from real missionaries. They open up an avenue for you to begin discussing missions with your children. These stories are perfect for the entire family.
How We Used The Brinkman Adventures
You can purchase the CD version or MP3 version of The Brinkman Adventures. We received the MP3 version, so we listened to the stories on my laptop. It is also possible to burn the files to a disc so you can listen to the stories while on long road trips. You can also listen through iTunes. Each episode is about 25 minutes long, so I would often play a story during the kids' quiet times or right before bedtime. When I get the chance I intend to put them on a CD so we can listen during road trips.
Our Opinion of The Brinkman Adventures
I really enjoyed listening to the episodes. They remind me of the olden days when people used to gather around the radio to listen to stories after dinnertime. I think it is a wonderful tradition to start with children, and this particular series makes a great tool to begin teaching children about missionary work. Some of the stories can be a little intense for young children, and there is a warning before those episodes.
My three children are all very young, so I know they didn't get as much out of the episodes as they could have. My oldest, Bug, did listen more than the other two. He liked that there were children's voices, so he could relate. In the first episode, the family visits the spot where their little brothers who died before birth were buried. My children really related to this because I had a miscarriage a few months ago and had to try to explain to them what happened, so when they heard this part of the story there seemed to be some more understanding.
Overall, we really enjoyed these episodes and will continue to play and discuss them as the kids get older!
The price of The Brinkman Adventures is based on donations and suggested at $25 for the physical CDs and $17 for the MP3 files.