We have decided to take a couple of weeks in December and study Christmas. Some homeschoolers like to call this Christmas School, so I decided others may be interested in seeing what we are doing for our Christmas School activities!

With my kids still being so young, we do not have a huge list of activities. I'm keeping it simple and giving them the opportunity to really enjoy the season. Here's a look at our plans!
Christmas School Plans!
Truth in the Tinsel is really the base for our Christmas School. Every day from December 1st til Christmas we read a bit of Scripture and create an ornament to represent the piece of Scripture we read. It is truly a wonderful way to teach your children the story of the birth of Christ. We have not been able to do this activity every day, and that is ok! I figure we will probably do this for a few years and will eventually make all of the ornaments.
All of the ornaments can be made with things you probably already have in your craft cabinet.
It's been a nice way to fill out the tree especially since most of my ornaments have ended up broken over the last couple of years!
Nativity Activity Pack
I created a nativity activity pack for my kindergartner. We are going to do the worksheets in that pack. We are still very much leaning toward a Charlotte Mason homeschool and prefer to keep the worksheets to a minimum.
Nativity Puppets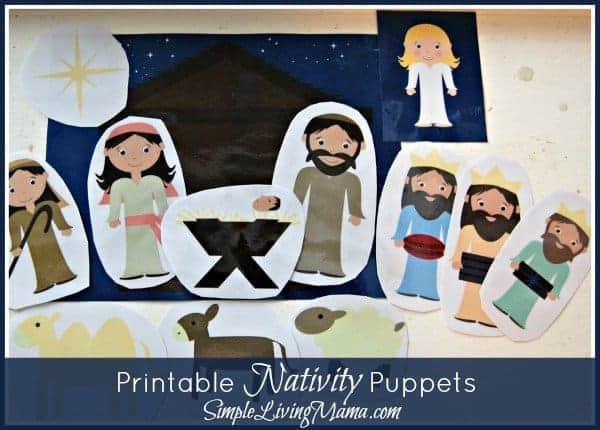 I also have printable nativity puppets for the kids to use to reenact the Christmas Story. This is so much fun for them. I think they retell the Christmas Story once a day at least!
Christmas Books
You can't do Christmas School without some great books! This is a list of our very favorite Christmas books for children!
Other activities
We have a few other very fun activities planned!
Take a trip to Silver Dollar City to see the Christmas lights
Take a ride on the minivan express
Build a gingerbread house
Of course, spend time with family at Christmas parties!
So, there's our plans for the next couple of weeks! Should be fun and easy! What are you doing for Christmas school?