Now that you have made a master list of meals and taken inventory of your pantry and freezer, it's time to make a monthly grocery list for your once a month grocery shopping list. This is fun for me! Look over your inventory and decide what you need. Also, think about any special meals you have planned that you will need ingredients for.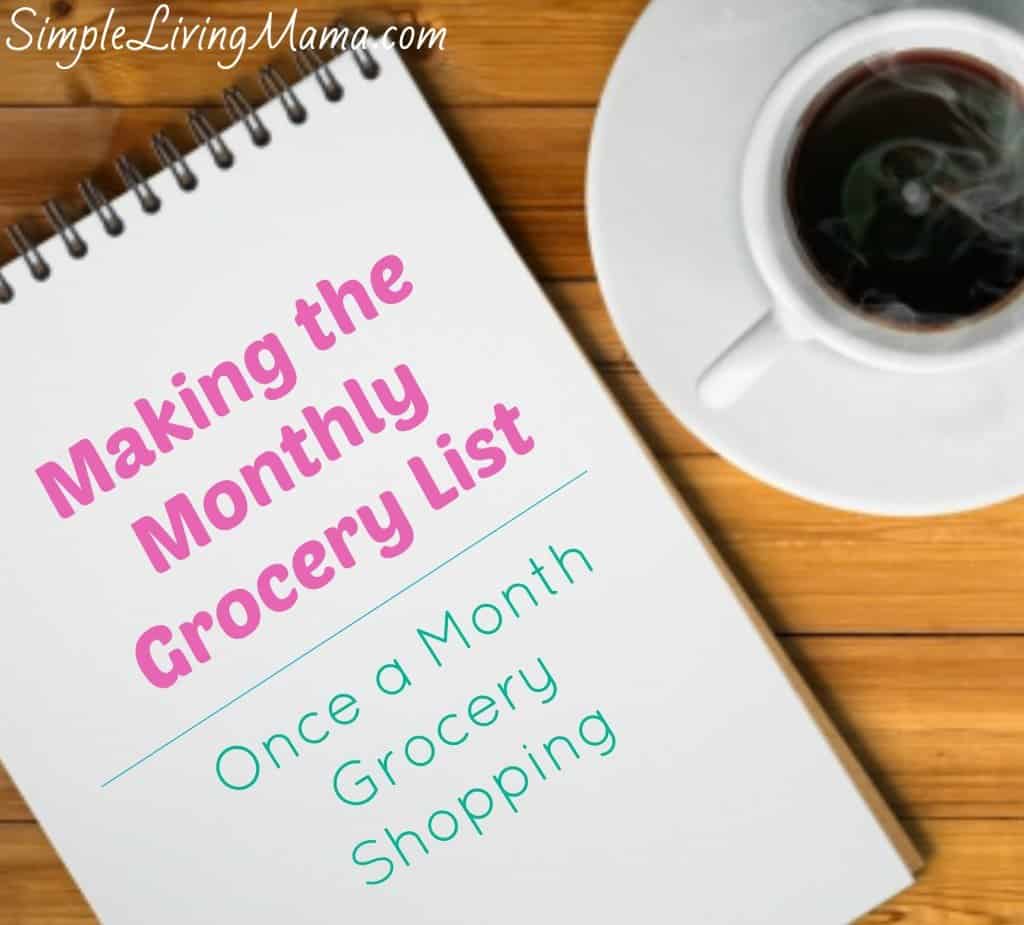 Divide your monthly grocery list into sections. If you do this, you won't scramble all over the store searching for various products. Include a dairy section, produce section, miscellaneous section, etc.
I have been working on a master grocery list. I thought I would share it with you! This list is pretty specific to our family, so your list will likely look different. If nothing else, my list will give you some ideas of things you might have forgotten about when compiling your own list. Just click below to download.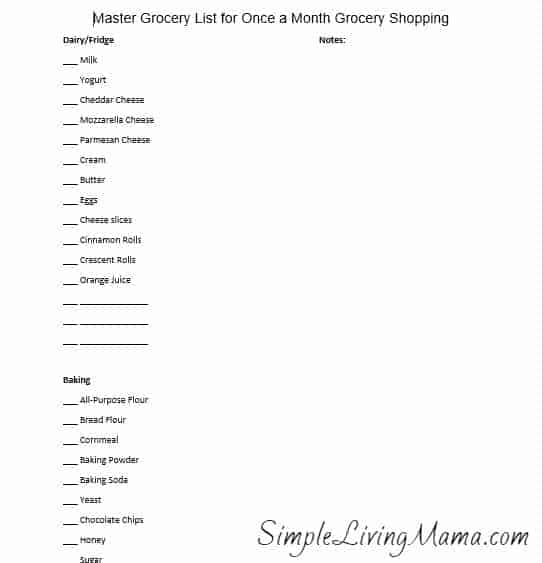 Just fill out the form below and you will be subscribed to my weekly newsletter list and you will instantly receive your free download! Thank you!
[lab_subscriber_download_form download_id=4]
Don't forget your toiletry items. You know, those things that are not food, but you still need them to get by for the month. You'll need toothpaste, soap, etc.
I also like to glance through the current ads for the stores I plan to shop at. We usually only shop at one or two stores, but I like to see what is on sale. We do use coupons for things we would normally purchase anyway, so I go through our coupon stash while making my grocery list, too.
Don't forget to check out our other posts in this series!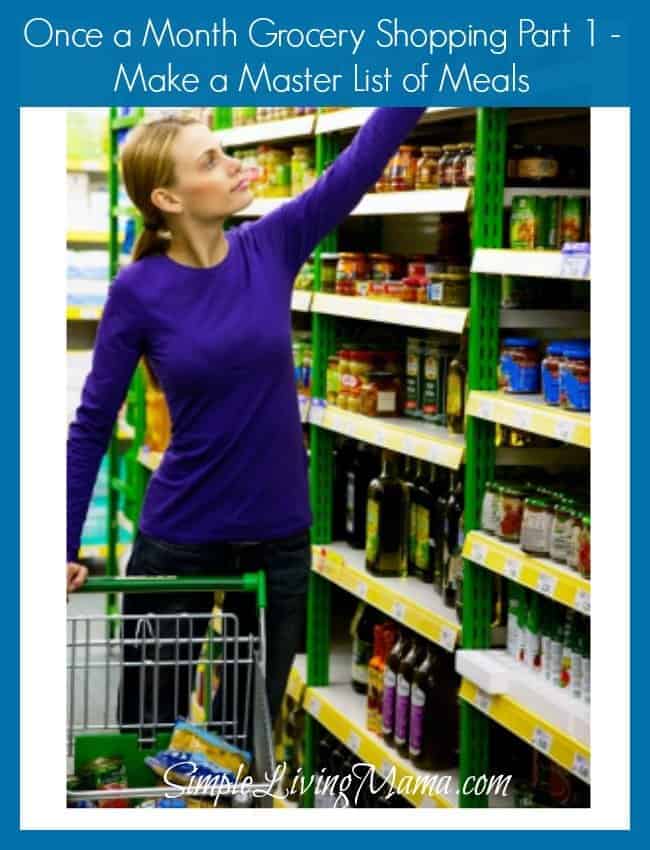 Image courtesy of nuttakit at FreeDigitalPhotos.net
Linking to: Thrifty Thursdays, HomeAcre Hop