Since Mr. Simple and I downsized our home and I am finally coming out of my pregnancy haze, I have sat down with pencil and paper and began eeking out our budget for 2016. We have some major goals for next year and we want to get serious about accomplishing those goals. After all, the whole reason we downsized was to better place ourselves in a position to gain financial freedom. Now, I am no stranger to frugal meal planning, but here lately the grocery bills + eating out have been totally draining our budget. My number one priority right now is to get this area of our spending under control and plan frugal meals.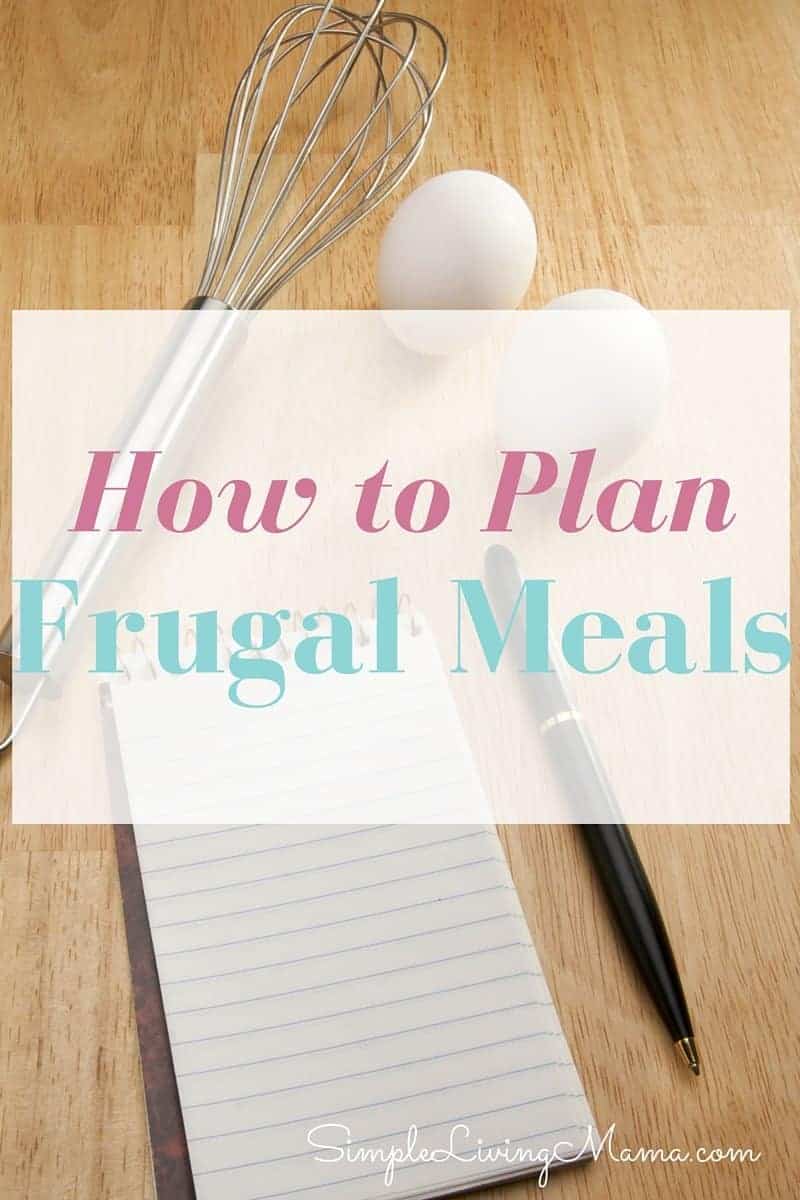 My budget for 2016 is $175 a week. That covers groceries and toiletries. Remember, we are a family of 6 (almost 7). For the month of December, my budget is only going to be $525 for the entire month. Eeek! I've got to cut some spending somewhere to pay for Christmas. For the month of December there will be no eating out. We are stocked up on toiletries, and we have several pantry items. I think we will manage just fine.
So, I've been thinking a lot about what meals I want to have in December. We do very basic things for breakfast: cereal, eggs/bacon, yogurt, etc. Lunch is usually leftovers or a grilled cheese or salad.
So, what about dinner? I have found some awesome frugal meal plans over at We Got Real. I really love the November plan and I am going to use a lot of her recipes. The Cheeseburger Pie sounds so delish and I think I'm going to try to make my first fritatta! She even has an eBook called Eat Well, Spend Less that looks like it could be a great resource as I work on reclaiming my kitchen.
I'm also planning to pull in a few of my own frugal recipes, like salmon patties, chili mac, and pinto beans and rice.
How To Plan Frugal Meals
Once you have an idea of the frugal meals you want to make, it's probably a good idea to check the sales at your local grocery store. We shop at the commissary on base, so I use their website to look up sales and load my rewards card.
Many other grocery stores also have websites that include their sales, so I encourage you to check out your store's website, sign up for any rewards cards they may offer and plan ahead.
Taking a little time to plan your trip will make all the difference.
Click NEXT to get my Frugal Meal Action Plan