A couple of days ago, I set out to make our breakfast a little more fun than usual. I scrambled our morning eggs with some blue food coloring to make some delicious green eggs. I served those green eggs with ham and toast and of course, shared it on my Instagram. As the kids and I sat around the table with our funny looking eggs, I read to them a classic, Green Eggs and Ham. Admittedly, I get a little tired of the repetition, but the kids got a kick out of it. They laughed with every tongue twister and were actually engrossed in the story. Then, they enjoyed their very own green eggs and ham!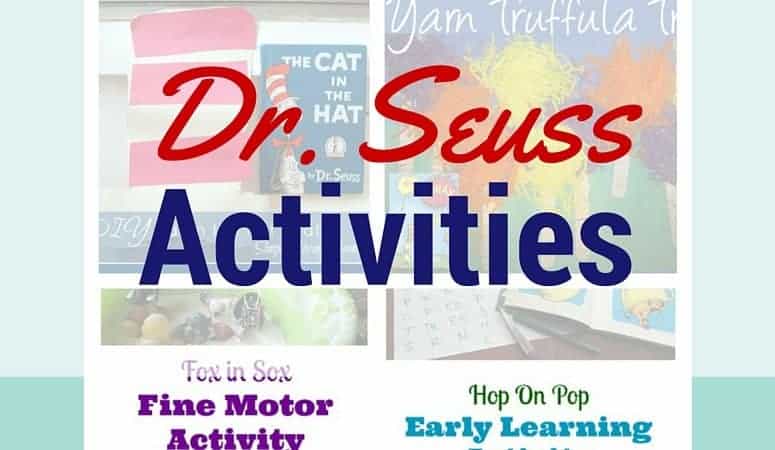 Wednesday March 2nd is Dr. Seuss Day! Many children love Dr. Seuss books, so I thought it would be fun to put together a little collection of Dr. Seuss activities from around the web. Read a Dr. Seuss book to your kids and have a little fun!

DIY Cat in the Hat Craft from Simple Living Mama
Yarn Truffula Trees from 3 Dinosaurs
Cat in the Hat Practical Life Activities from Living Montessori Now
Fox in Sox Fine Motor Activity from Powerful Mothering
Hop on Pop Early Learning Activity from Powerful Mothering
Red Fish Blue Fish ABC Match from Growing Book by Book
What Pet Should I Get Book Activity from Mom Inspired Life
How to Make Oobleck from Raising Little Superheroes
Cute activity pack from Educents!
How will you be spending Dr. Seuss day?