My little girl starts first grade this year. She will be tagging along with her brother in My Father's World ECC, but she will be doing her own work in math and language arts. I thought it would be a good idea to show you what we are using for her first grade curriculum in these areas. She is very excited this year!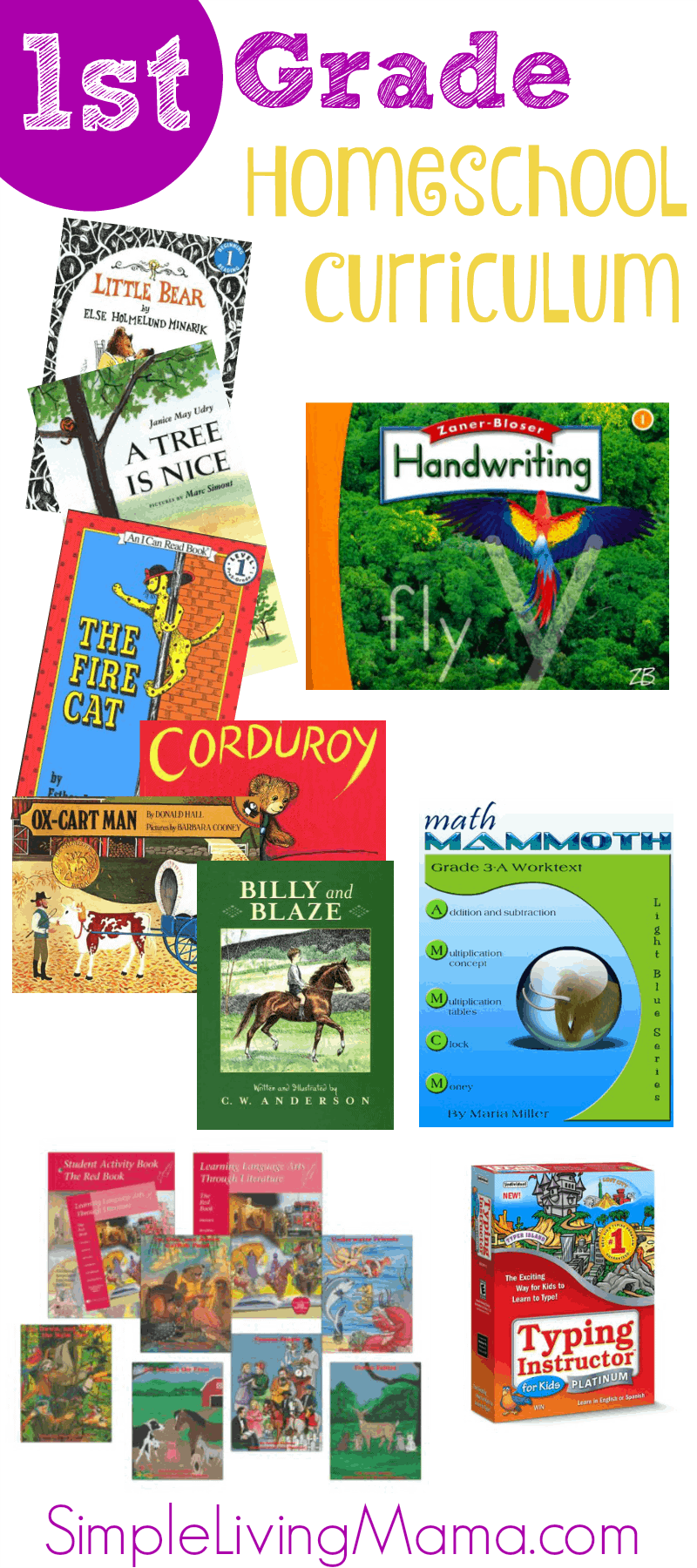 First Grade Curriculum Choices
Language Arts
Let's start with her language arts curriculum. I chose to use Learning Language Arts Through Literature. We are actually using the red book, which is technically for 2nd grade. After looking over the first grade book, I decided that since she has already learned to read, the blue book would be too much review for her.
This is a full language arts curriculum. It comes with a student activity book, a teacher's manual, and six student readers. This curriculum covers grammar, phonics, spelling, critical thinking, and comprehension, so I do not need to add anything else. I'm looking forward to trying this with her!
Reading
There are several books that we will be reading along with LLATL. Here's our list:
Math
For math, we are using Math Mammoth for first grade. I used Math Mammoth with my oldest child and have been very happy with it. I love how these are digital products, so I can reuse them with different children. I highly recommend you try Math Mammoth if you're on the fence about a math curriculum.
Typing
Sis is also going to be using Typing Instructor for Kids to learn how to type! She is really excited to begin learning how to use the computer and this program is really fun for the kids to use.
Extracurricular Activities
Both of my kids are taking enrichment classes that include art and music/drama. We also do Awana and Girl Scouts. We are ready for a new and exciting year!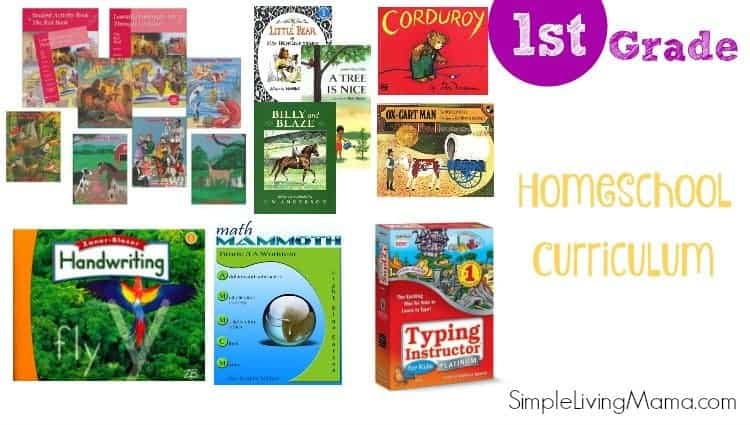 Want to see what else we are studying? We are a My Father's World family. Sis has tagged along with her brother since he started homeschooling. I decided to let her fully join us while we go through MFW ECC. She has her own set of student sheets and will be doing everything with us to the best of her ability!