Maybe you're like me. You toss business cards in the junk drawer and constantly google your doctor's phone number because you don't even think about writing it down or putting it into your phone. A pipe bursts and you're scrambling to remember which plumber you used last and you can't remember when you got the oil changed for your car or had a tire rotation. Does that sound familiar? If you're like me, you need a system to keep all of that information in one place. I decided to create the Clean & Organized Home Management Binder System to organize all of those things and more!
What is the Clean & Organized Home Management System?
This system is several sets of home management printables that you can use to create a home management binder that works for you!
The backbone of the Clean & Organized Home Management System is the Clean & Organized Home Planner.
The original planner was created with the idea of getting your home clean and organized. Here's what's included:
Cover Page
4 Dividers
Pre-filled Cleaning Checklist
Blank Cleaning Calendar
30 Minute Tidy Checklist
Blank Deep Cleaning Checklist
Organization Projects Planning Page
Organization Calendar
Home Repair Log
Important Contacts
Insurance Info
Insurance Inventory
Vehicle Maintenance
Since then, I have created several printable packs to create the ultimate home management binder!
Gardening Printable Pages:
Cover page
Outdoor projects
Garden inventory (4 pages)
Meal Planning Pages:
Cover Page
Vertical Weekly Meal Plan
Horizontal Weekly Meal Plan
Favorite Recipes
Grocery List
Recipes to Try
School Planning Pages:
Cover Page
Important School Info
Weekly School Activities
Reading Log
Classmate Contacts
Current Class Schedule
Fitness Planning Pages:
Cover Page
Weekly Workout
Exercise Log
Calorie Tracker
Calorie Reference
Progress Chart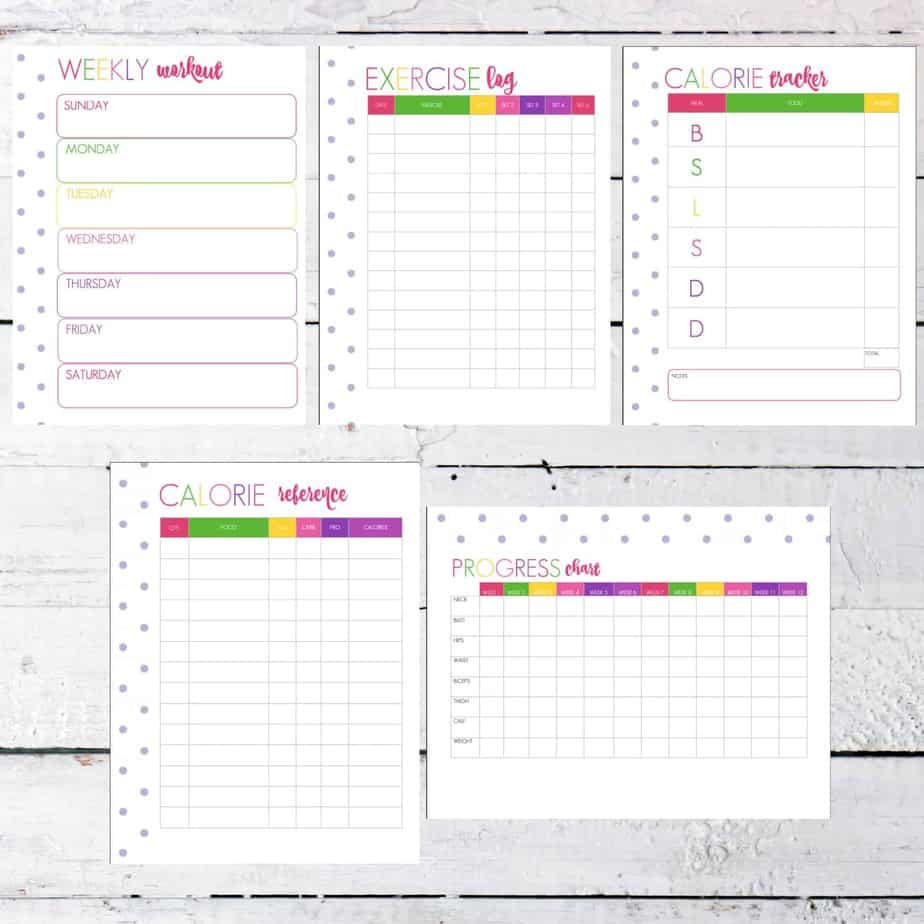 Financial Management Planning Pages:
Cover Page
Monthly Budget
Debt Repayment Plan
Payment Checklist
Donation Tracker
Savings Log
Debt Payment Tracker
Family Management Pages:
Cover Page
Babysitter Info Page
Petsitter Info Page
House Sitter Info Page
Family Personal Info Page
Important Dates Pages (6)
Clothing Cards
When you purchase The Clean & Organized Home Management System you will receive lifetime access to updates, as well as access to all additional add-on packs for free!

Already own the Clean & Organized Home Binder? No problem! Buy JUST the add-on packs for a discounted price! All individual packs are priced at $5.00, so purchasing a bundle means you save!
Don't forget to check out our Clean & Organized Category for FREEBIES, too!