Cleaning Tips and Hacks – How To Clean Anything In Your House
One of the biggest things I believe we need to learn in life is how to keep our homes and our things clean. If you didn't grow up doing chores it may be a struggle for you to even begin cleaning your house. Even if you are pretty good at cleaning, I think we could all use some cleaning tips and hacks to make cleaning easier and make our jobs more efficient. I'm working on a huge database of cleaning tutorials for all of my readers here at Simple Living Mama. Let's make cleaning easier!
What are some cleaning hacks?
If you're looking for genius cleaning hacks, you've come to the right place!
How To Clean Almost Anything
We are working through lots of tutorials to help you learn how to clean almost anything! Got a request? Let us know!
How To Deep Clean Your Top Loading Washing Machine
How To Clean the Master Bedroom – Zone Cleaning
Tips for Cleaning Your Home After the Flu and Other Illnesses
How To Clean Glass Shower Doors
How To Clean Window Sills and Tracks
How To Clean the Refrigerator – The Ultimate Guide
How To Clean a Greasy Range Hood Filter
How To Clean a Glass Stove Top
How To Clean Your Oven with Baking Soda
How To Clean and Deodorize Your Sofa
Need a kick in the butt to get your house clean? Take the 5 Day Challenge!
How to Make Your House Shine
Ready for a sparkling home? These tutorials and tricks will help make your house shine!
10 House Cleaning Secrets that Will Make Your Home Sparkle
7 Bathroom Cleaning Tips for a Sparkling Bathroom
30 Minute House Cleaning
How To Clean Your House in 30 Minutes – Get your house company ready in only 30 minutes with this tutorial!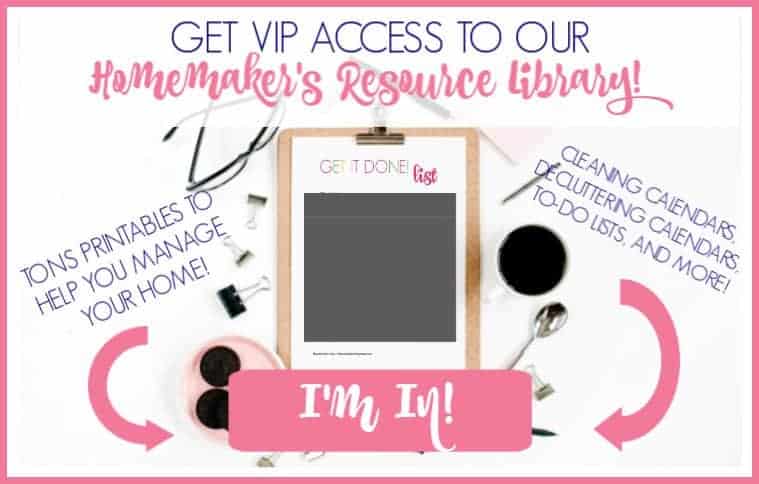 Cleaning Recipes and Products
Natural Cleaning Recipes – Want to try natural cleaners in your home? These natural cleaning recipes are fun to make and try.
The Best Cleaning Products – These are the essential cleaning products for your home that you must have on hand!
What Cleaning Supplies to Buy at the Dollar Tree – We all love shopping at the Dollar Tree. Give these products a try!
3 Ingredient DIY Homemade Laundry Detergent – This simple homemade laundry soap is an oldie but a goodie!
More Cleaning Helps!
Need more help with your cleaning routines?