7 Bathroom Cleaning Tips for a Sparkling Bathroom
This post may contain affiliate links. Please see my disclosure and privacy policy for more information. As an Amazon associate I earn from qualifying purchases.
Whether you're spring cleaning or completing your weekly housekeeping routine, there is no getting away from having to clean the bathroom. And those of us with kids can definitely attest to the fact that the bathroom can get pretty nasty pretty fast.
If you're looking for bathroom cleaning tips for a sparkling bathroom, you're in the right place! Sometimes you want to use products you already have on hand, so some of these cleaners can be made with common household ingredients. Other times, you want something fast and efficient that you can just toss away. I've got you covered there, too!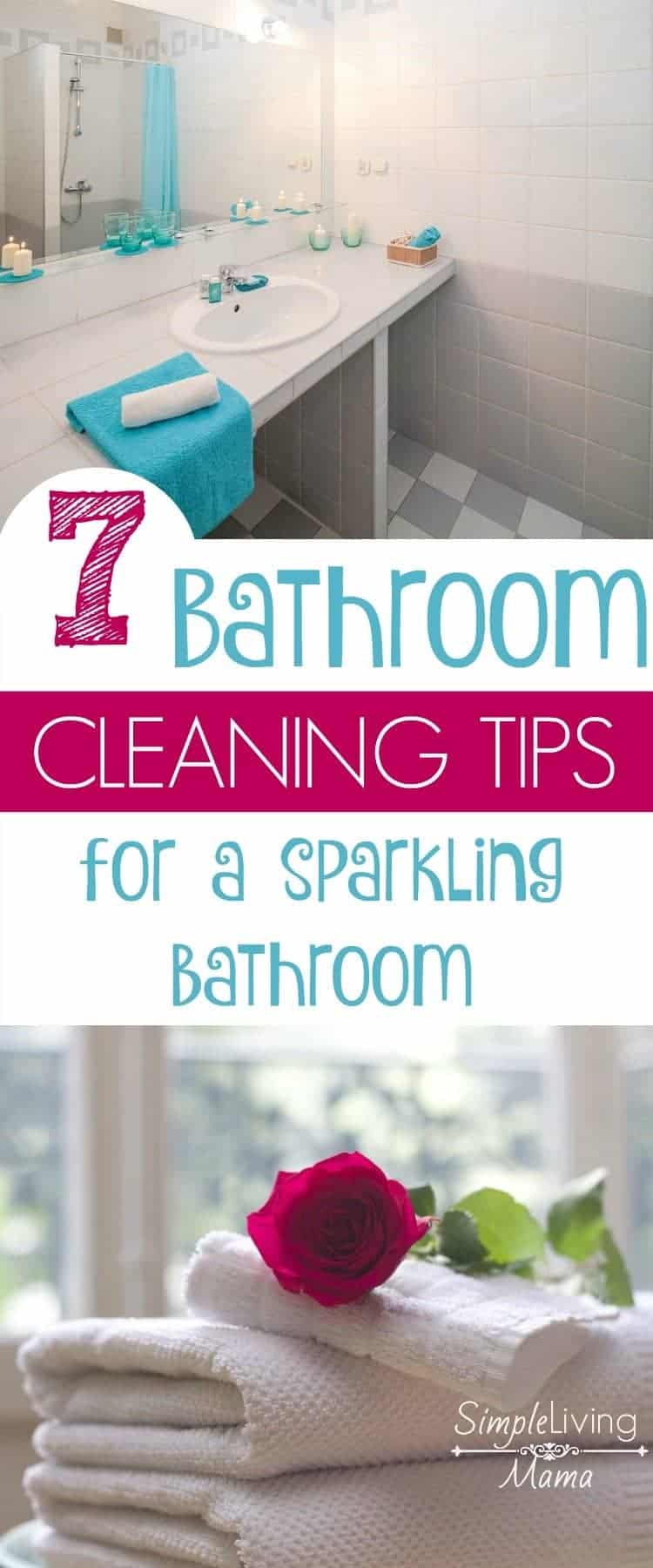 7 Bathroom Cleaning Tips for a Sparkling Bathroom
Use an All-Purpose Cleaner
An all-purpose cleaner can do multiple jobs. It's always nice to use something that can clean counter tops and glass. Check out this All-Purpose Kitchen and Bathroom Spray from Busy at Home. I haven't seen a cleaner like this before, but it looks like it will definitely get the job done.
Use Products that Smell Good
I like to use products that smell good and make my home smell good. Citrus and lavender toilet fizzies surely smell amazing and will get your toilet nice and clean. If making my own homemade cleaning products, I love to use essential oils to make the cleaners smell good.
I also LOVE to use Mrs. Meyer's products from Grove Collaborative!

Try Making Your Own Toilet Bowl Cleaner
Sometimes making our own products is more cost effective and just a little bit fun. This toilet bowl and drain cleaner recipe looks good if you get stubborn stains in your toilet or clogged drains.
Make Use of Dawn Dish Detergent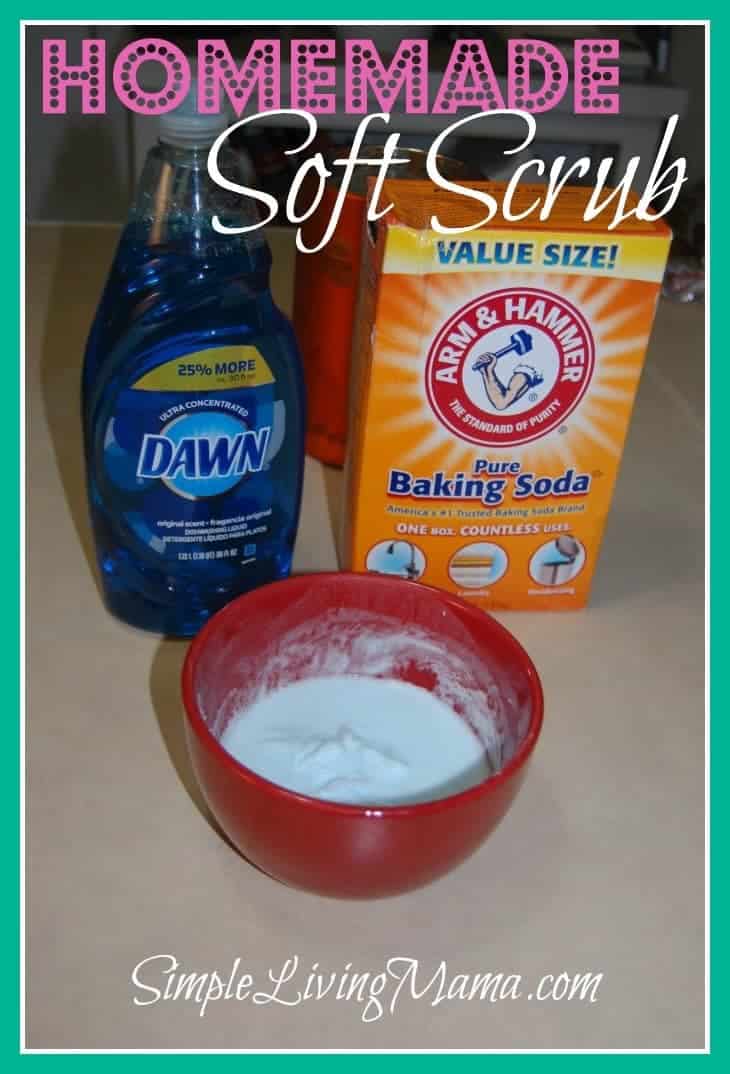 Dawn Dish Detergent is pretty awesome for cleaning in the bathroom. I love using my homemade soft scrub to clean the shower and the tub. I know of some people who put a some vinegar and dish detergent in a scotch-brite dish scrubber and use that to clean their shower grout.
Don't Neglect Your Shower Curtain
You need to keep your shower curtain clean, too! This looks like a great tutorial to clean your shower curtain. I often take down the plastic shower liner and soak it in the tub with some water and a bit of bleach. Then I scrub off any mold or mildew and the shower liner is as good as new!
It's Okay to Use Disposable Products
Sometimes mom just has to get the job done quickly. I have nothing against using disposable cleaning products. A couple of my favorites for the bathroom include Lysol wipes and disposable toilet wand cleaners. When you have little boys, the toilet tends to get very yucky. I would much rather just throw the mess away.
If You Like This You'll Also Love:
Housekeeping Routines for Overwhelmed Moms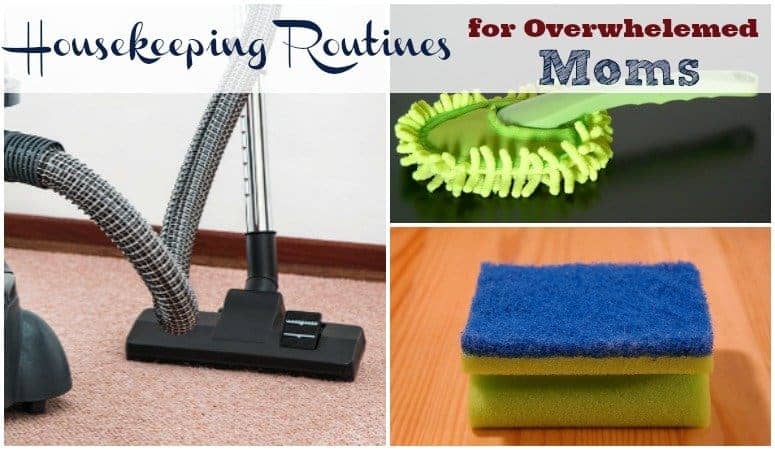 Need help organizing your housekeeping routine? You need my Clean & Organized Home Planner. Take control of your home today!