Gardening Activities for Preschoolers
This post may contain affiliate links. Please see my disclosure and privacy policy for more information. As an Amazon associate I earn from qualifying purchases.
Whether you are planning a gardening preschool theme in your homeschool preschool or you are just looking for some fun gardening activities for preschoolers, teaching your child about gardens and how they grow is a wonderful idea!
Every spring my kids and I pick out some plants to grow in containers on our patio. We don't currently have the space for a large garden, but I want them to understand where our food comes from. These simple activities will help your kids understand, too!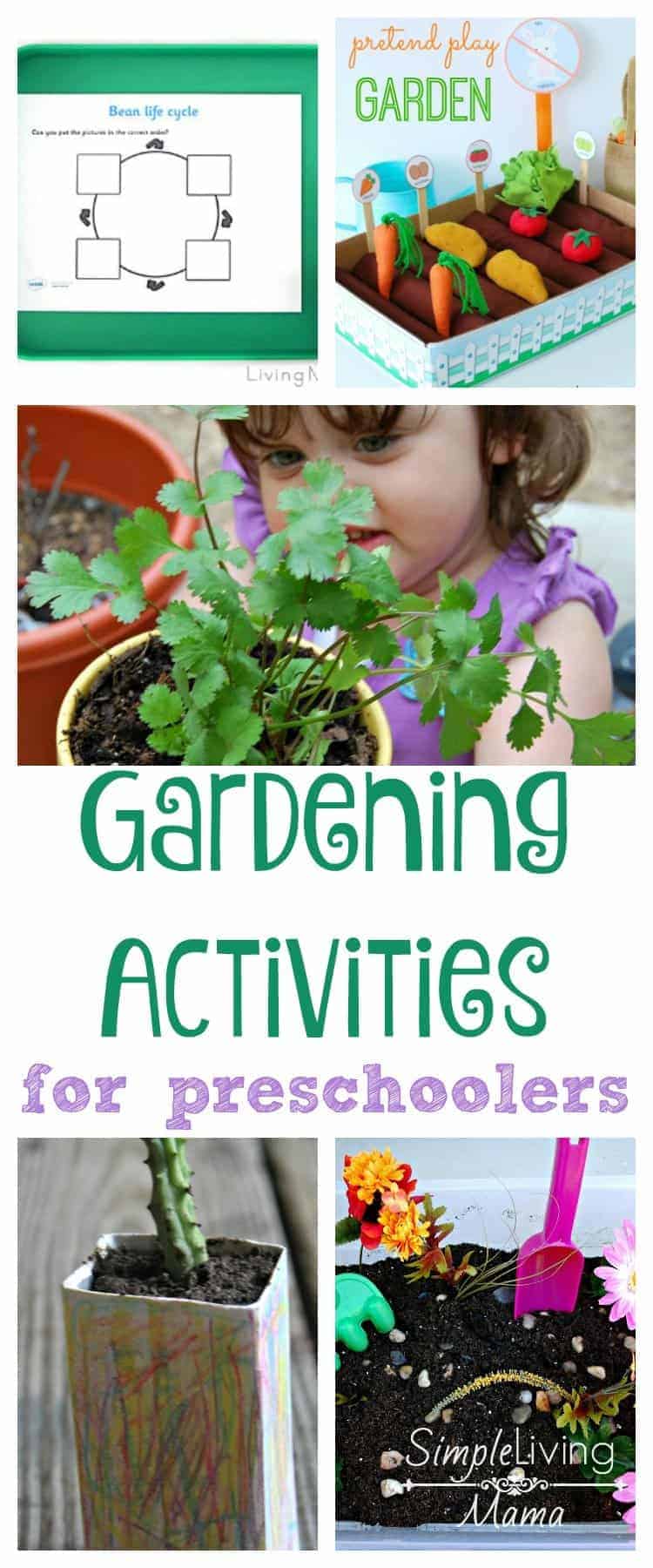 Gardening Activities for Preschoolers
Are you ready to dig in the dirt with your little one? Some of these activities are actual garden activities, while some of them are pretend garden activities. What you choose to do with your preschooler is up to you, but I do encourage you to at least grow one real plant together.
Gardening Preschool Theme from Simple Living Mama
Life Cycle of a Bean Plant from Montessori Now
Dramatic Play Garden from Pre-K Pages
Garden Sensory Bin from Mess for Less
Juice Box Planters from Parenting Chaos
Growing Plants from Cuttings from True Aim Education
Rainboot Mini Garden from Life Over C's
DIY Stone Plant Markers from This Girl's Life
Montessori Inspired Botany for Kids from Natural Beach Living
Growing Herbs in Containers with Kids from Simple Living Mama
Need book ideas? Check out my garden themed preschool book list!
More Preschool Activities
Preschool Boxes – Independent Play for Preschoolers
My Favorite Gardening Activities for Preschoolers Resources
Need help planning your preschool? Take my free eCourse!