Are you struggling with your housekeeping routines? Maybe it's your New Year's resolution to get your home under control. If you've read about my morning housekeeping routine, my evening housekeeping routine, and my weekly housekeeping routine, you may be wondering just how in the world to put it all together.
Every month for the year 2017, I will be adding a new monthly cleaning calendar to our Homemaker's Resource Library. That calendar will hold all of your cleaning tasks for the entire month, and it will give you a specific day to get it all done.
Free Printable Monthly Cleaning Calendars
You'll also notice my monthly cleaning calendar includes zone cleaning. Later this week I will publish a post all about zone cleaning, but for now you should know I label each room in my house as a "zone." I work in one zone per week, and do one deep cleaning task in that zone per day.
For example, if I'm in kitchen week, I may clean my oven one day, then clean my baseboards and kitchen tables and chairs the next, and so on and so forth.
All of these little cleaning tasks done every day create a home that stays relatively neat and tidy.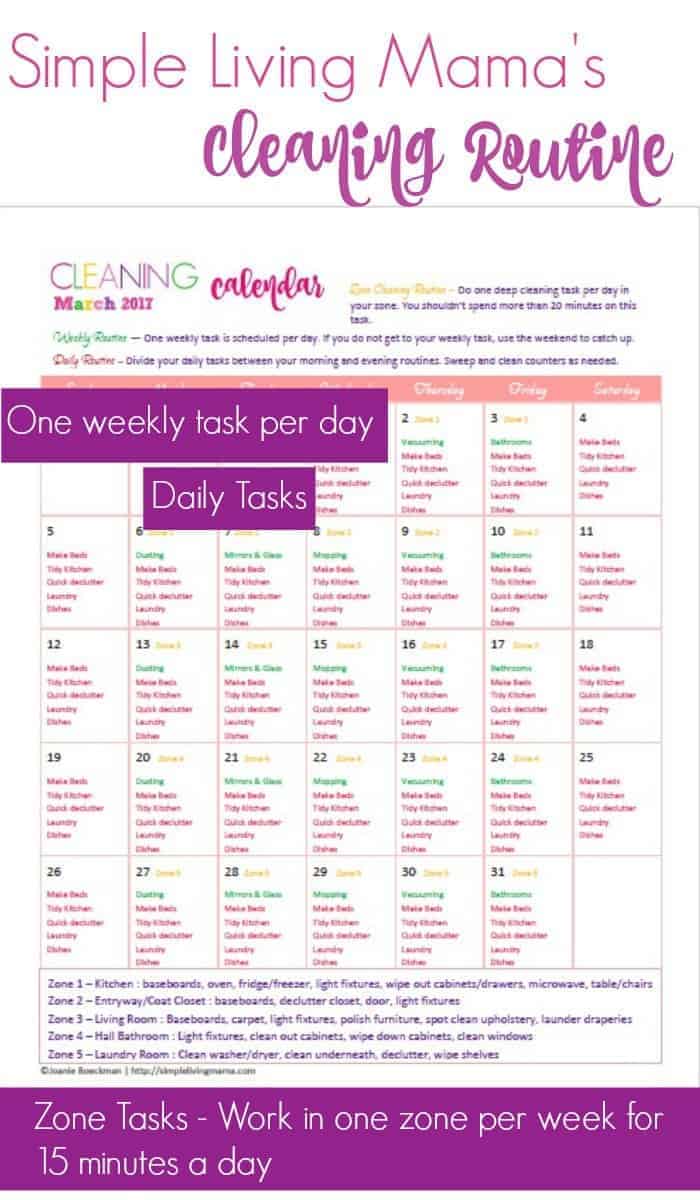 I say relatively because I do have five kids, and I homeschool. We are home all of the time and occasionally the tasks get pushed aside. Like when everyone in the house catches a stomach bug or something. My house isn't always perfectly clean, but the cleaning calendar saves my sanity!
Print it out and hang it up in your kitchen or place it in your homemaking binder.
I keep my cleaning calendar in my kitchen tacked to my dry erase kitchen calendar.
A cleaning routine is the perfect way to get your housekeeping under control!
Want to learn more about zone cleaning? I can help you with that, too! Zone cleaning is so revolutionary in that it eliminates the huge task of spring cleaning every year! We absolutely love it for helping to keep our house clean throughout the year!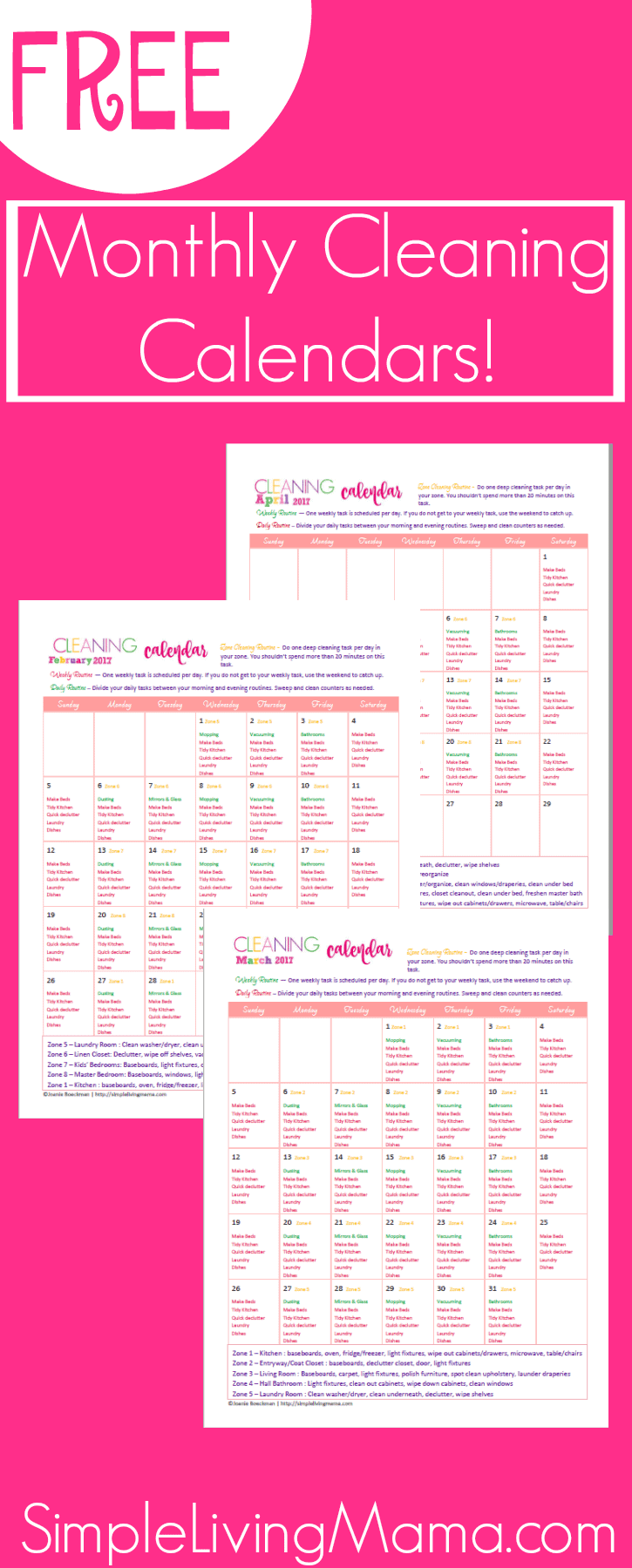 Each month a new cleaning calendar is added to our Homemaker's Resource Library. Become a VIP to get access!