April 2018 Cleaning Calendar
This post may contain affiliate links. Please see my disclosure and privacy policy for more information. As an Amazon associate I earn from qualifying purchases.
Why, hello April! I cannot believe we have been in Alabama nearly two months now. We have settled in and are getting to know the neighborhood. It's been a fun adventure for us, and I've spent a lot of time making the house "pretty" with some decor. You can check out my Easter and spring decor if you want to see a little bit of what I've been doing! My April 2018 cleaning calendar is now ready. I'm finally getting into a rhythm with this house, and have picked my monthly cleaning calendars up again. They are so helpful at keeping me on track!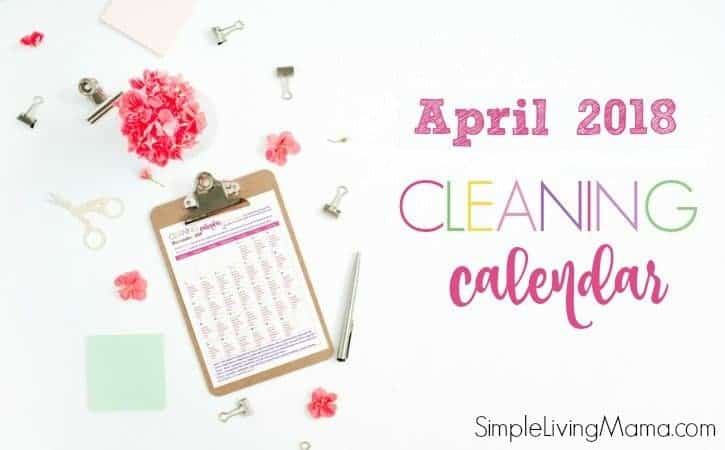 April 2018 Cleaning Calendar
My cleaning calendar lays out each task you should complete each day. It's simple and straightforward, and if you've been getting the calendar for a few months, then you know that the tasks regularly repeat. Unfortunately, cleaning has to be repeated, but hey, if your house gets dirty then you know it's a well-loved and lived in home!
Don't want to wait every month to get the new cleaning calendar? Head on over to my shop to purchase the entire 2018 set and you'll also get a blank editable/fillable cleaning calendar that you can customize.
Missed a month? See all of the past free monthly cleaning calendars.



If you need even more help with cleaning and organizing, my Clean & Organized Home Planner can help.