Easter is one of my favorite holidays and I love spring. A gentle, warm breeze carries the sweet scent of flowers in bloom, children rush outside to make mud pies and discover caterpillars on the new greenery, and I feel renewed enough to freshen up my home all because the dead of winter is finally gone. Easter reminds us that Jesus makes all things new, including us. I love to use simple Easter decor to celebrate the season. Come along as I show you what I've used this year. The decor may be humble, but it makes me smile.
Simple Easter Decor
Our front door greets you with this welcome sign. Tulips and butterflies are my favorite! I found this sign at Walmart this year.
This little butterfly hanging decoration came from the Dollar Tree. I'm also a big fan of bunnies and this guy reminds me of Peter Rabbit. I have this hanging in my living room.
I made this table decoration with a vase I already had…
…some Dollar Tree glittery eggs…
…and some pretty purple faux flowers.
In my dining room I have this porcelain rose ball that Mr. Simple bought for me years ago.
Bug picked out this guy at Walmart. It's so cute!
We also found this cross at Walmart.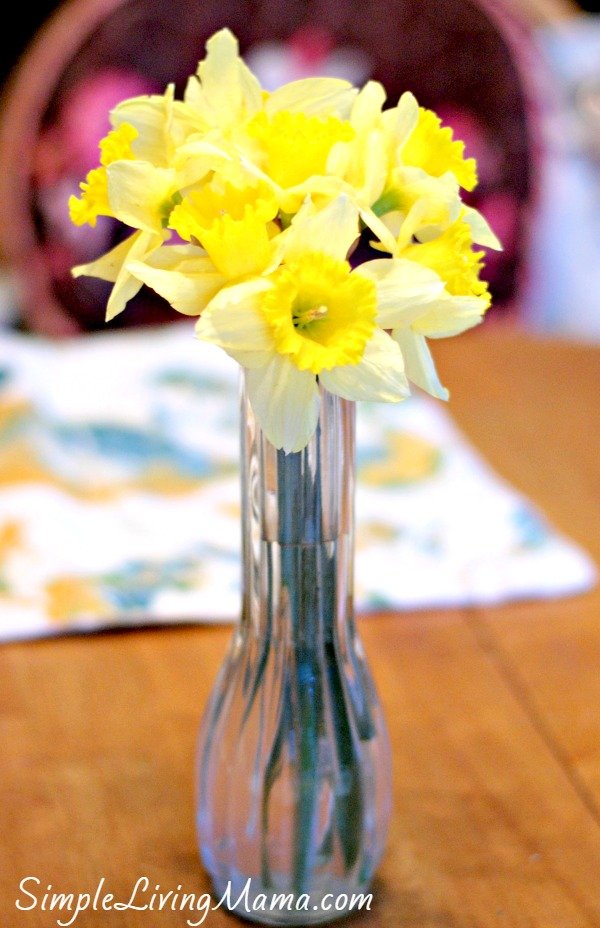 We have LOTS of daffodils in bloom here, so we picked a few for our table.
I love my spring place mats. These were from Target a couple of years ago. I wish I could find them again because I need a couple more since our family has grown. 🙂
These porcelain bunnies are also in the dining room. My grandma gave them to me a few years ago.
I hope you enjoyed seeing our simple Easter decor. It's the little touches that make a house a home. How do you decorate for Easter? If you've blogged about it, leave me a link!
You may also enjoy: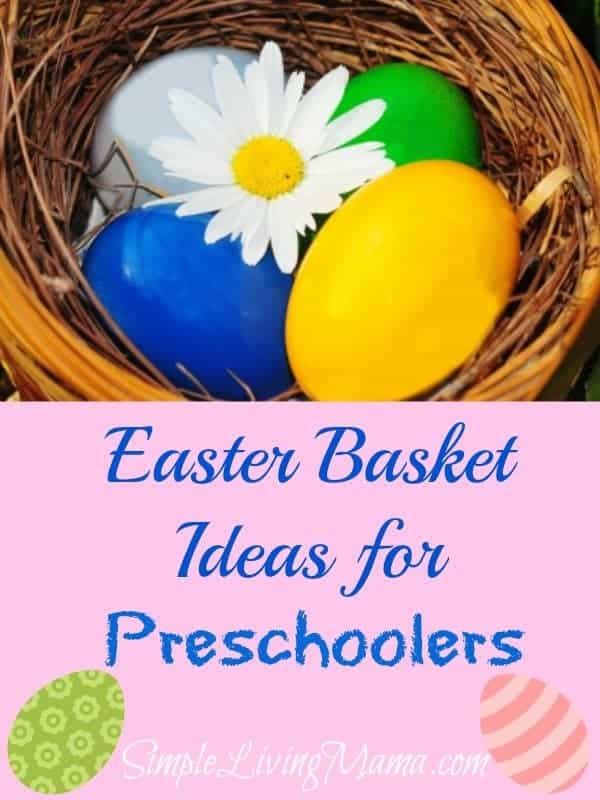 Linking to: Homeacre Hop, Thrifty Thursdays, Homemaking Link-Up