Since our marriage in 2007, we have been living on one income. It has not been easy and there have been trials, but we continue to believe God wants me home with our children to homeschool them. I am passionate about helping other families learn how to live on one income in what feels like a two income world.


Here you will find all of the posts I have written about living on one income and saving money. I hope this list is helpful to you if you are in search of simplifying your life and staying at home with your kids, too!
Living on One Income
Raising a Large Family on One Income
Ever wonder if it's really possible to raise a large family on one income? Here's how we make it work.
In 2016 I shared the REAL numbers for our budget.Check it out.
How To Raise a Family on one Income
More tips on raising a family on just a single income.
What things will bust your budget faster than you can say, "Stop!" Here's my list of all of the things you can ditch.
In 2015 we made the decision to downsize despite the fact that our family continues to grow. Find out what, why, and how.
How To Set Financial Goals with Your Spouse
Working with your spouse is essential when you live on one income. Here's how to set financial goals together.
10 Old Fashioned Habits to Save You Money
We can learn a lot from our ancestors. Here are 10 habits that can save you money.
Apps That Help You Save Money on Groceries
Food is one of the first places people try to cut their expenses. Here are a few of my favorite apps to help you do that.
How To Save Money on Maternity Clothes
Expecting? Here's how I save on maternity clothes.
How To Save Money on Children's Presents
When your children are very young, it's super easy to save money on their gifts.
How To Save Money on Children's Clothes
It's also easy to save on their clothes!
More Tips for Living on One Income
Frugal Menu Planning for Busy People
Once a Month Grocery Shopping Series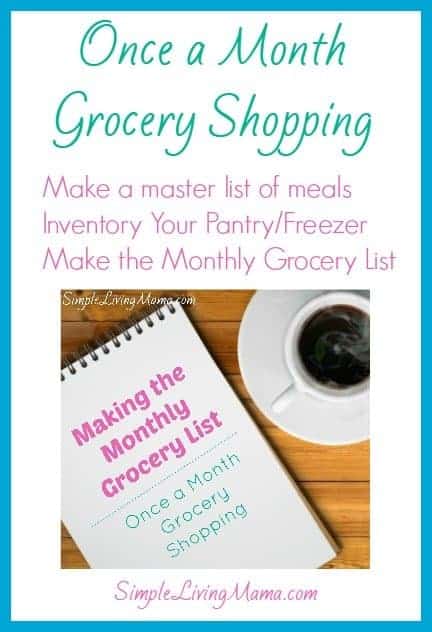 Recommended Resources for Living on One Income