Welcome to our Once a Month Grocery Shopping series! Do you dread going to the grocery store once or twice a week? Are you scrambling for dinner ideas every night? Is your grocery budget out of control? Once a month grocery shopping can save you time and money. You will learn how to make a master grocery list, inventory your pantry and freezer, and make a monthly grocery list to get almost all of your groceries in one trip. It may take a lot of your time initially, but you will see a drastic difference once you put the plan into place!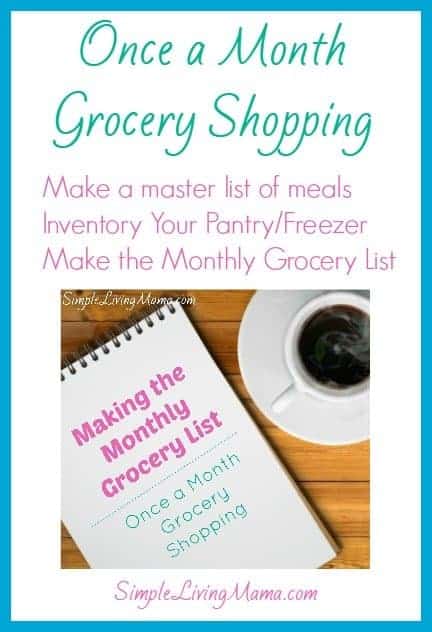 Once a Month Grocery Shopping
Inventory Your Pantry and Freezer with a Free Printable

Making the Monthly Grocery List
Want all of this information and the printables in one place? Get my eBook, The Ultimate Guide to Once-A-Month Grocery Shopping when you subscribe to my newsletter. Find it in the Homemaker's Resource Library!