How To Clean Your House with Weekly Zone Cleaning
This post may contain affiliate links. Please see my disclosure and privacy policy for more information. As an Amazon associate I earn from qualifying purchases.
The final step in a complete housekeeping routine is deep cleaning! I have implemented a new zone cleaning routine this year. I now do some of my deep cleaning tasks with weekly zone cleaning.
I started weekly zone cleaning because I was so tired of never getting around to getting some essential tasks completed. I always planned to clean my oven, but then never did. I always planned to wipe down the baseboards, but never did. I always planned to wipe down the cabinets, but oops, I forgot. When you live with lots of little children, those areas do get dirty and need to be cleaned! Zone cleaning has helped me get these tasks done!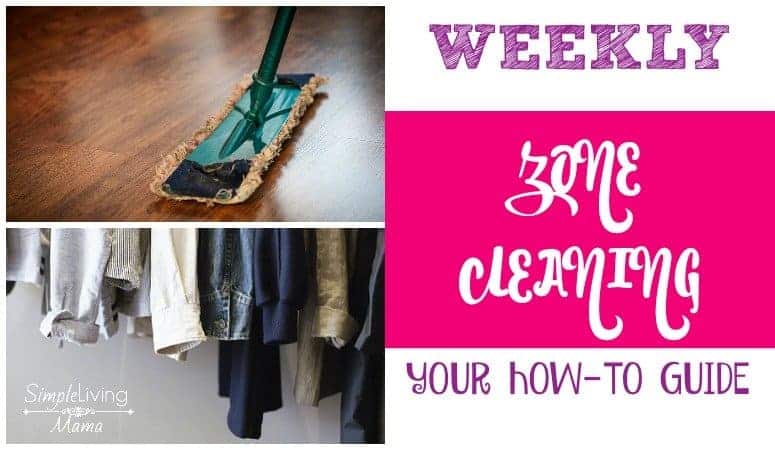 What is Weekly Zone Cleaning?
Weekly zone cleaning is basically dividing your home into different "zones" and focusing only on that zone each week.
When you zone clean, you are taking the tasks that need to be done once every month or two, and dividing them up over the course of a week so ultimately you only spend 10-15 minutes per day deep cleaning.
For example, when I work in zone 1, which is my kitchen, I do that for one entire week. Over the course of that week, I divide the deep cleaning kitchen tasks up over each day.
So, on Monday I will clean out the fridge and pantry. On Tuesday I will clean the oven, stove top, and microwave. On Wednesday, I will clean out the drawers and cabinets. On Thursday I will clean the baseboards and the outside of the cabinets. On Friday I will clean the inside windows in that room and catch up on anything I may have missed.
My weekly zone cleaning system does not take the place of something like spring cleaning in which you will want to move appliances to clean under them and wash draperies and such.
The beauty of the zone cleaning system is that your home never gets too dirty and when you do a big job like spring cleaning, it will be much easier to accomplish than if you had not been zone cleaning throughout the year.
How To Create Your Own Zone Cleaning System
First, divide your home into cleaning zones.
I have seven zones:
Kitchen
Entryway/Coat Closet
Living Room
Bathroom/Linen Closet/Laundry Closet
Kids' Bedroom
Master Bedroom/Bathroom
Office
Then plan out your tasks for each room.
Kitchen – baseboards, cabinets, oven, fridge, pantry, drawers, etc.
You will want to do all the little detail cleaning that you do not do during your daily and weekly tasks.
These tasks will typically take you 10-15 minutes per day. Some more difficult tasks may take 20 minutes. You may also find that the first time you attempt zone cleaning, it takes you much longer than the 10-15 minutes. That's okay! If you haven't cleaned a particular appliance all year or decluttered a closet in months, the job will be bigger.
Once you have gone through your zones the first time, the second time will be much easier because you will have recently cleaned the area and there will be less to do!
I get several of my cleaning products from Grove Collaborative. Join today to get a free Mrs. Meyer's gift set!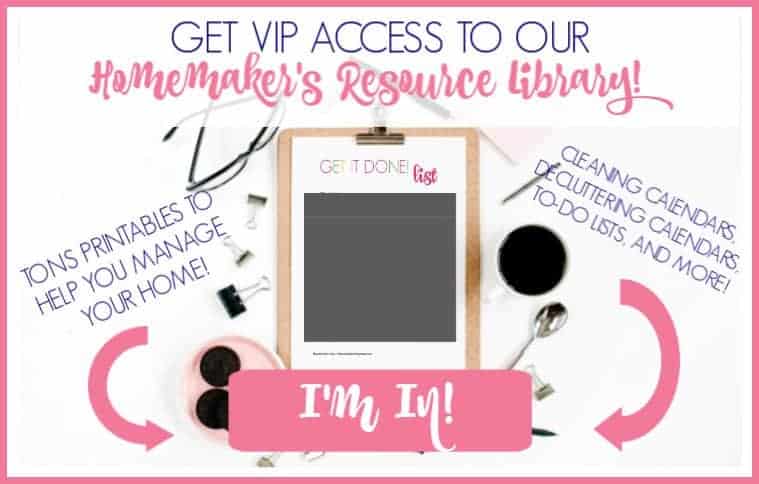 Need detailed zone cleaning lists? Here you go!
Specific Cleaning Tips for Cleaning Zones
If you're deep cleaning a specific zone, you may need some tips for cleaning certain appliances or items. We'll cover that here!
Don't forget about home maintenance!
This home maintenance checklist will help you keep up with maintaining the nuts and bolts of your home!