This shop has been compensated by Collective Bias, Inc. and its advertiser. All opinions are mine alone #KidfreshToTheRescue #CollectiveBias
Some days are just busy. It is inevitable when you are raising kids. You will find that you just don't have time for an elaborate meal. While Luke and I prefer to keep our schedules fairly open, we do allow the kids to choose one activity once they enter kindergarten. Now that we have two school-aged children, we are a little bit busier than we used to be! On the nights that I know we will be out of the house, I need ideas for quick dinners. I simply do not have time to stand in front of the stove and put a lot of effort into meals. Here are my go-to meal ideas on those busy nights.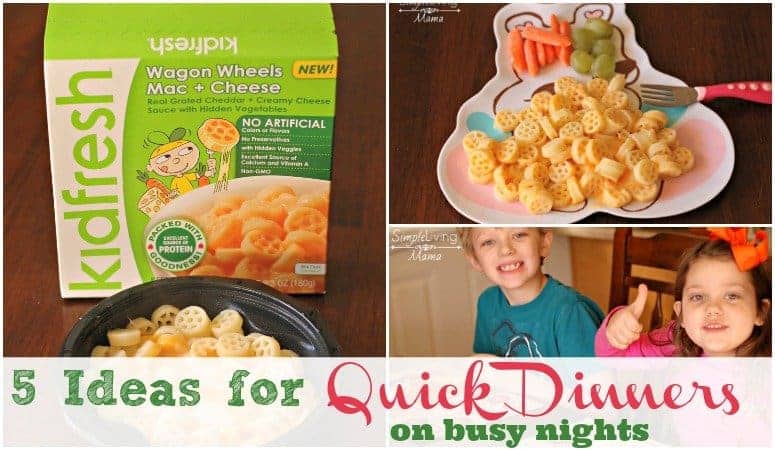 5 Ideas for Quick Dinners on Busy Nights
Slow Cooker Meals
If you plan ahead and know that you are not going to have time to cook that night, you can make a yummy slow cooker meal that will be ready when you are. My favorite slow cooker meals are easy and low prep. The slow cooker is amazing for making soups and stews. I often make beef stew or pinto beans with sausage in mine. You could also make chili, chicken noodle soup, taco soup, and a whole variety of easy, one pot meals right in your slow cooker.
Sandwiches
There's nothing wrong with sandwiches for dinner! We often toast our bread and have egg salad or chicken salad sandwiches with fruit and veggies on the side. Keep deli meat and cheese on hand along with lettuce and tomato and you can whip up an easy meal in very little time.
Kidfresh Frozen Meals
I now keep a selection of Kidfresh frozen meals in our freezer for really busy times. Whether it's when we are running out the door and daddy needs to make the kids something to eat, or if it's for a quick lunch in the middle of our busy homeschool day, Kidfresh meals work for us in a pinch.
They are new to Walmart and a great option for a healthy meal during the busiest times of the year.
Kidfresh frozen meals are made with up to 1/2 cup of hidden veggies in every meal. They are made with no artificial flavors or ingredients, no synthetic colors or flavors, and all ingredients are non-GMO.
They are convenient and simple to prepare with meals being ready in under 4 minutes. Our favorite Kidfresh meals are Wagon Wheels Mac + Cheese and Spaghetti Loops + Meat Sauce.
They taste great! I even eat what the kids don't!
Kidfresh is a great choice for those busy nights. These meals have everything busy parents need for a quick meal choice:
Hidden Veggies + Best in Kids Nutrition
Convenience + Relief for Busy Moms
Trust and Credibility
You can try Kidfresh yourself with this Ibotta offer or Coupons.com offer!
Rotisserie Chicken
On grocery shopping nights, I know that I will not have time to cook when I get home. I will usually grab a rotisserie chicken and some easy sides like potato salad and rolls for a quick dinner. The chicken is great the next day in chicken salad or soup. It's such an easy and filling meal on rushed week nights!
Leftovers
We always have leftovers. I hate for food to go to waste, so on some busy nights I will intentionally plan for us to eat the leftovers. Most of the time we eat them as is, but you could always remix them if your family hates leftovers. Use leftover meat for salads, sandwiches, or stir fries. Leftover veggies can be added to casseroles and soups. Of course, it's easiest to use the leftovers as-is!
I hope these ideas will help you next time you're in a pinch for dinner. What are some of your go-to quick dinner solutions?
You'll Also Love: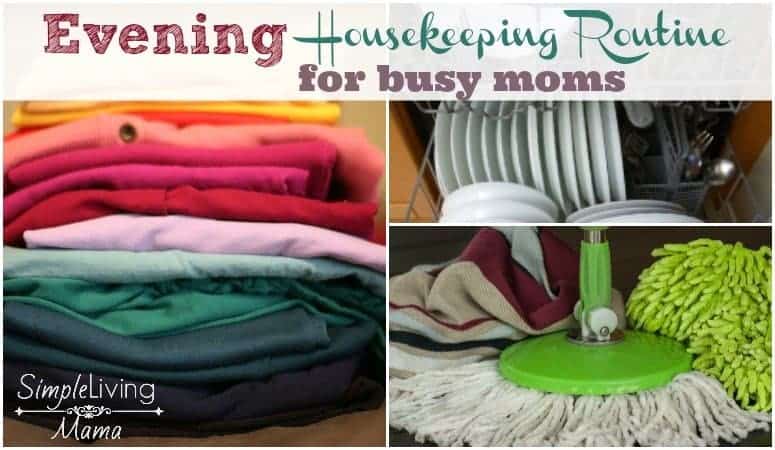 Evening Housekeeping Routine for Busy Moms