Evening Cleaning Routine for Busy Moms
This post may contain affiliate links. Please see my disclosure and privacy policy for more information. As an Amazon associate I earn from qualifying purchases.
Evenings are not easy when you have a houseful of little ones. Can I get an AMEN? While I was cooking dinner, I had two babies strapped into their high chairs. My littlest love was crying the entire time because she is still recovering from a nasty virus. Two of my older children were fighting with each other. I mean, they were banging on the doors, screaming, and honestly my blood was boiling. All I wanted to do was get a meal on the table! Housekeeping routines make my life run a little more smoother even when things are chaotic. Today I'm going to talk about my evening housekeeping routine and offer suggestions for ways you can adapt it for your life.
My morning housekeeping routine helps make sure our day starts off well, while my afternoon housekeeping routine pulls our home back into somewhat of an order after we finish homeschooling. The evening cleaning routine is really important for making sure that the house is clean and our day starts off well the next morning.
Evening Cleaning Routine
The first part of our evening housekeeping routine is a quick mini decluttering session. I make sure stray toys and other items that made their way to the kitchen are put away.
If I didn't get the laundry folded and put away during my afternoon cleaning routine, I will go ahead and get it all put away.
Next, I prepare dinner. My tip for keeping the kitchen clean is to clean up after myself while I cook. So, if I get out the olive oil, I put it back right after I use it. I throw away packages as soon as I open them and get the food out. If you can clean as you go, it reduces your clean up time later.
We all eat dinner together as a family. My children have their own table chores. My daughter will set the table for us, and then one of the kids will help clear the table after we finish eating.
On a good night, we all work together to get the kitchen cleaned up. Leftovers are put away, the dishwasher is loaded and started, the table is cleaned, the floor is swept, and the trash is put away.
I'll be honest, some nights the baby is fussy and the chores spill over into my morning housekeeping routine. I hate when that happens, but it's real life.
Before bed the kids do their evening routine. The living room gets cleaned up, kids get bathed, dressed for bed, and then it's sleep time for them and relaxation time for mama and daddy.
So here's a recap of my evening routine:
Quick Kitchen Declutter
Put Away Folded Laundry
Cook Dinner – Clean as I Cook
Eat Dinner – Kid Help Set Table and Clean Up
Kitchen Clean Up – Wipe tables, load dishwasher, sweep floor, take out trash
Kids' Evening Routine
My Evening Routine Products
I love my Cascade for washing dishes.
I get most of my cleaning products from Grove Collaborative. Love them!

You're Also Going to Love: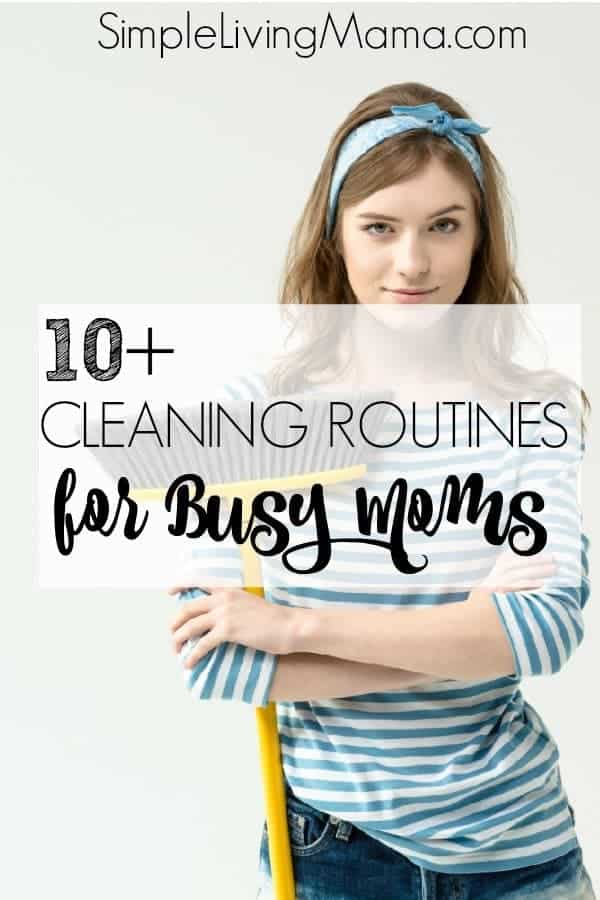 Housekeeping Routines for Overwhelmed Moms
How To Declutter Your Whole House