How We Teach Reading in our Large Family
This post may contain affiliate links. Please see my disclosure and privacy policy for more information. As an Amazon associate I earn from qualifying purchases.
One of the first things I wanted to do when I started homeschooling was to teach the alphabet. After that, I did a lot of research into how to teach a child to read. I did a lot of research trying to figure out the best approach. I have a motto, "Once you learn to read, you can learn anything." Other than my own personal love of reading, I had no idea where to start. Now that I have taught three kids how to read, I feel like I've developed an approach that finally works for my family, so I want to share it with you.
How To Teach Your Child To Read
Keep in mind I'm just a homeschool mom. I don't know technical terms, so this is an unscientific approach. It's just my own personal experience and what I have used with success!
Step 1 – Pre-reading
When my children are preschoolers, my goal is to build a love of books and slowly and casually introduce letters and sounds. So, how do I introduce letters? I provide lots of different materials to my children with letters on them. We use blocks, letter tiles, Leapfrog Letter Factory, my own ABC flashcards, our ABC poster, our ABC notebook, and letter of the week crafts. All of this is done very informally and is a lot of fun!
I have also introduced the Pre-K curriculum from The Good and the Beautiful during this time just for fun!
We also read, read, read. Here is a post full of booklists for preschoolers if you need some book ideas! And, I do lots of fun book based preschool lesson plans!
Step 2 – Teach Letters and Their Sounds
The next step is to teach letters and sounds. We get more serious about making sure the kids actually know their letters and sounds in kindergarten. My approach is to use a main curriculum such as My Father's World Kindergarten, to introduce the letters and sounds. I have also used The Good and the Beautiful Level K primer when we weren't doing the full MFW K program with my third child.
For my second child I used Get Ready for the Code, Get Set for the Code, Go for the Code. She had gone through MFW K with my oldest son, but was too young to really grasp letters and their sounds. We were working on MFW Adventures during her kindergarten year, so I used this cheap option to get her set up for reading success.
Step 3 – Phonics, CVC Words, Sight Words
At age six I start formal reading lessons. I have tried several different methods for teaching my kids to read. With my oldest I used only My Father's World First Grade, and with my youngest I attempted to only use The Good and the Beautiful. I found the approach I used with my second child to be the most successful. I actually had to use part of this approach with my oldest, and ended up switching my third child completely over to this approach.
So, what did I use? Was it anything fancy or expensive? Nope!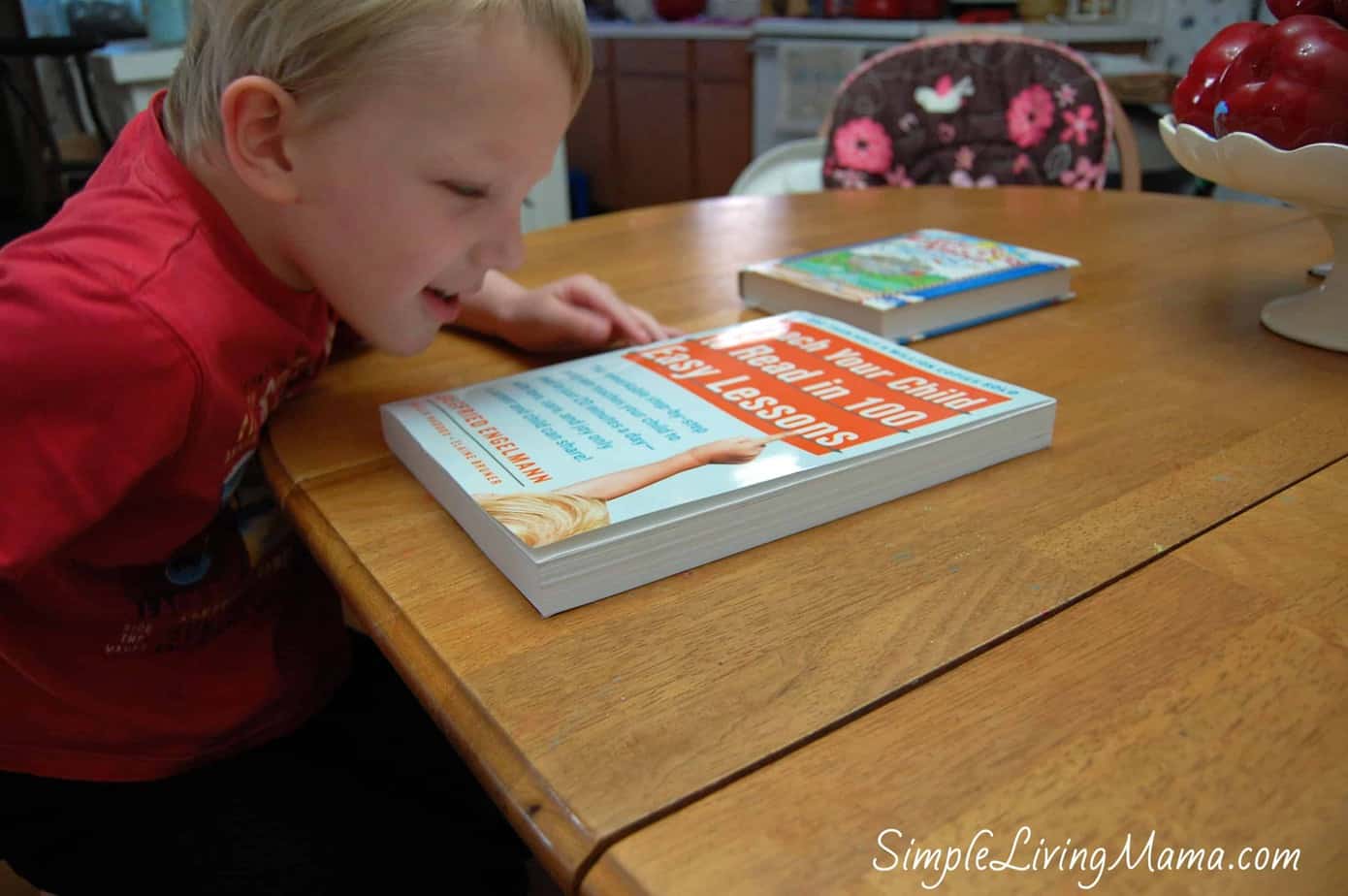 I used Teach Your Child to Read in 100 Easy Lessons and Explode the Code to teach my kids to read. Yep, two inexpensive, no-frills, black and white materials have worked the best for my kids!
Let me also state I tried to use TYCTR with my oldest child at four years old. That was an epic fail. He was just too young. Of course, at the time I blamed the program, but I think if I had used it in addition to MFW we would have had more success with MFW.
What about easy readers?
I use a few different readers for my kids to practice their skills. I always start out with the Now I'm Reading readers. My kids think they are hilarious. Once we have read those a few times, I let the kids choose some of the readers from The Good and the Beautiful, and we read the Bible reader from My Father's World First Grade.
Step 4 – More Complicated Words and Grammar
What happens after the child has a decent grasp on reading? Towards the end of first grade or the beginning of second grade, we move into The Good and the Beautiful. Since I attempted to use only TGTB with my third child, I will pick back up with him in Level K of The Good and the Beautiful. My daughter was able to immediately begin Level 1. I used other things with my oldest child, so he began TGTB in Level 2 at the end of third grade. You can always have your child take the assessment to find out which level to start with.
The Good and the Beautiful language arts curriculum has worked wonderfully for my children after they have a decent grasp on phonics and reading. I know many moms have successfully taught their children to read using just TGTB, but I found the phonics cards to be cumbersome for us and they really need to be used to make the learning to read portion of the program work.
So, in a nutshell, if you're looking for something to supplement if your child is struggling to learn to read OR you want an inexpensive approach to teach your child to read, try Teach Your Child to Read in 100 Easy Lessons AND Explode the Code workbooks!
More Resources to Promote Literacy in Your Home