How To Clean Glass Shower Doors
This post may contain affiliate links. Please see my disclosure and privacy policy for more information. As an Amazon associate I earn from qualifying purchases.
I think every homeowner and especially us homemakers need to have some cleaning tips and hacks up our sleeves. I love sharing this little cleaning tutorials with you here on the blog. Today, I'm going to share with you how to clean your glass shower doors. This is the first house we have had with large glass shower doors, so I have definitely had to learn how to keep them clean. It can be a pain, but I've got a few tips that can help you keep your glass shower doors sparkling!
It's funny that I'm writing about how to clean glass shower doors right now because our walk-in shower with the large glass doors is in a state of repair! We discovered a leak in our closet which backs right up to the shower. Turns out the shower pan wasn't keeping the water from escaping. No bueno. So, my big, ol glass shower doors are leaned up against the wall in my bathroom.
How To Clean Glass Shower Doors
The last time I gave them a good cleaning was during my master bathroom zone cleaning right before my baby girl was born two months ago! Let me tell you how I got the glass shower doors all shiny!
Now, you can't just use a soapy rag and water or even glass cleaner to clean your shower doors. I'm going to go over two different methods with you that will get your shower super clean!
How To Clean Glass Shower Doors with Vinegar
The first method I'm going to share with you is the plain vinegar method. This method works well if you have hard water spots that are tricky to get rid of.
Wet your shower doors with the sprayer or a bucket of water
Spray vinegar all over the shower glass doors
Let the vinegar sit for at least 10 minutes, or longer if you have stubborn hard water spots
Dip a scrubby sponge in some baking soda and scrub the shower glass doors
Rinse with fresh water
Dry the shower with a microfiber cloth and finish with a glass cleaner
The vinegar works to break down the hard water spots and the baking soda acts as an abrasive to remove them without scratching your glass shower doors. The scrub sponge is not abrasive enough to create scratches on the doors, but you may want to test an inconspicuous area of your shower first.
Cleaning Glass Shower Doors with Vinegar and Dawn
If you're wondering what is the best cleaner for glass shower door, I have another option that is made with ingredients you probably already have. The cleaner is a mixture of vinegar and Dawn dish detergent. Make sure it's the plain blue detergent. I used this method the last time I cleaned my shower doors.
All you do is pour 1 cup of plain white vinegar in a microwave safe bowl and stir in 3/4 cup Dawn dish detergent. Microwave the mixture for one minute, allow to cool, and pour in a spray bottle. You can use this spray mixture to knock those hard water stains off your glass shower doors without needing baking soda!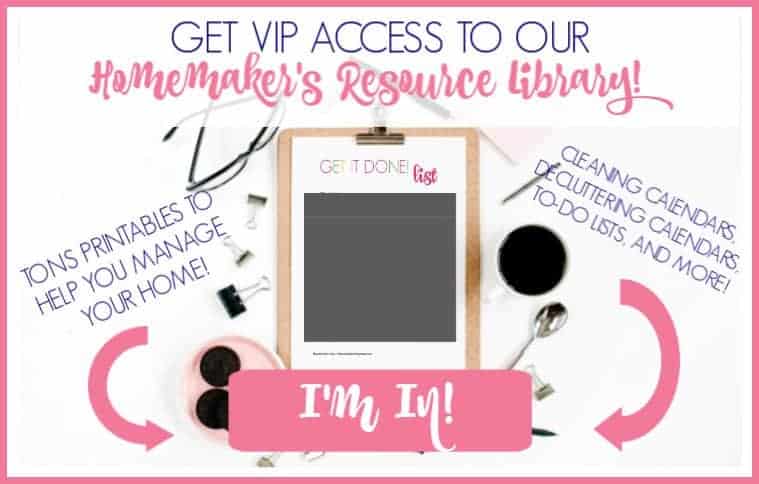 How to Keep Glass Shower Doors Clean
Keeping the glass shower doors clean can be tricky. My first suggestion is to get a decent squeegee and use it to remove the water after every shower. It's tedious, but you can hang the squeegee in your shower and really cut down on soap scum and hard water stains.
Another option is to apply a solution such as Rain X to keep water stains off the glass.
I also like to use a shower spray such as the Method shower spray to help reduce the growth of mold and mildew in the entire shower.
If you have really hard water, you can install a water softener to help with the hard water stains. It's an expensive option, but if you're in your forever home, it might be one you'd like to invest in.
More Cleaning Posts
More cleaning tips and hacks for you!
Learn how to deep clean your top loading washing machine with agitator using baking soda and vinegar.