Sometime last week one of my kids cooked something in the microwave and it exploded. Currently, my microwave is a grimy mess of stuck on food all over every single surface inside of it. It's definitely time to clean this microwave! In today's simple cleaning tips post, I'm going to give you a variety of methods for cleaning your microwave so this task is as painless as possible!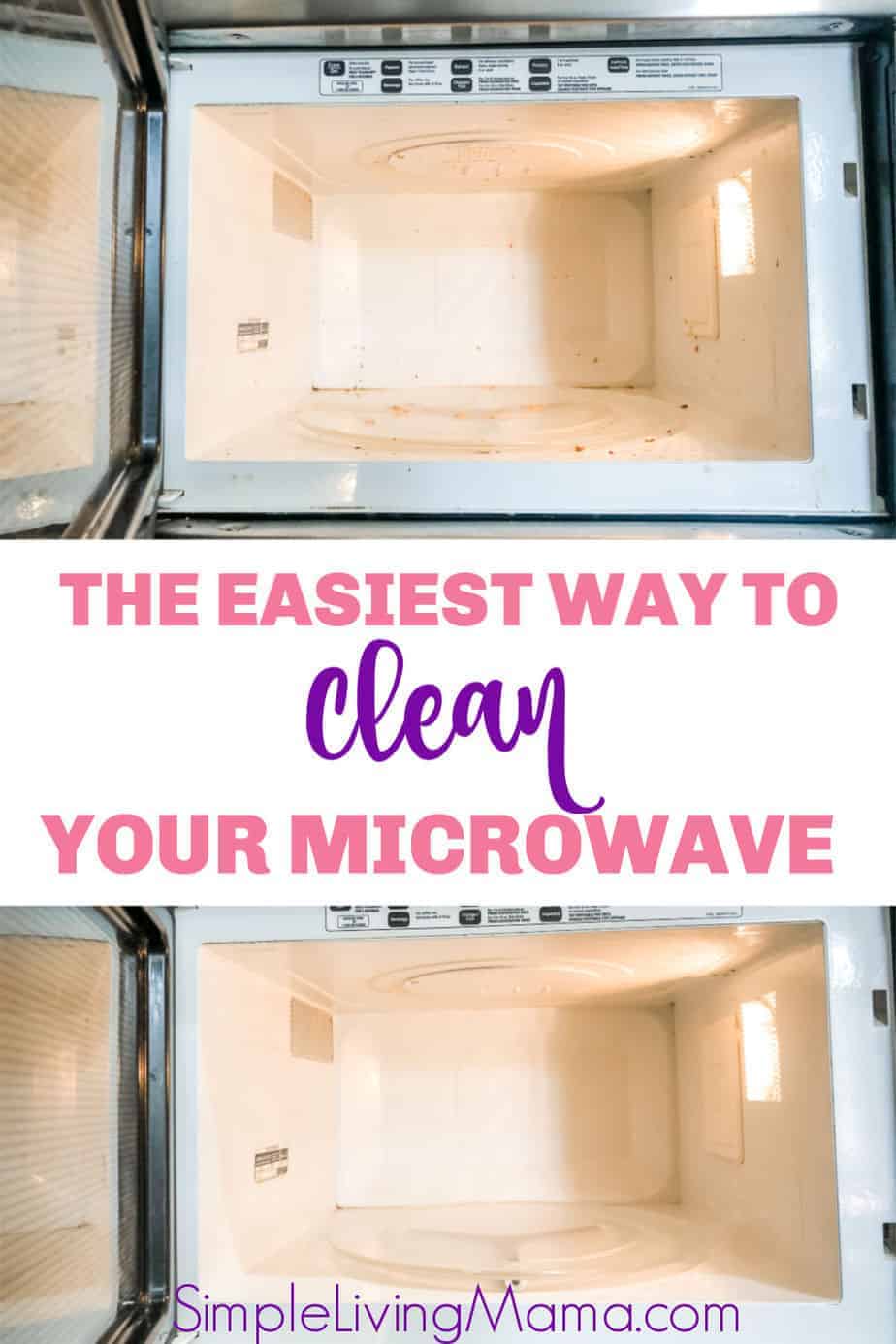 How To Clean the Microwave with Vinegar – the easiest way!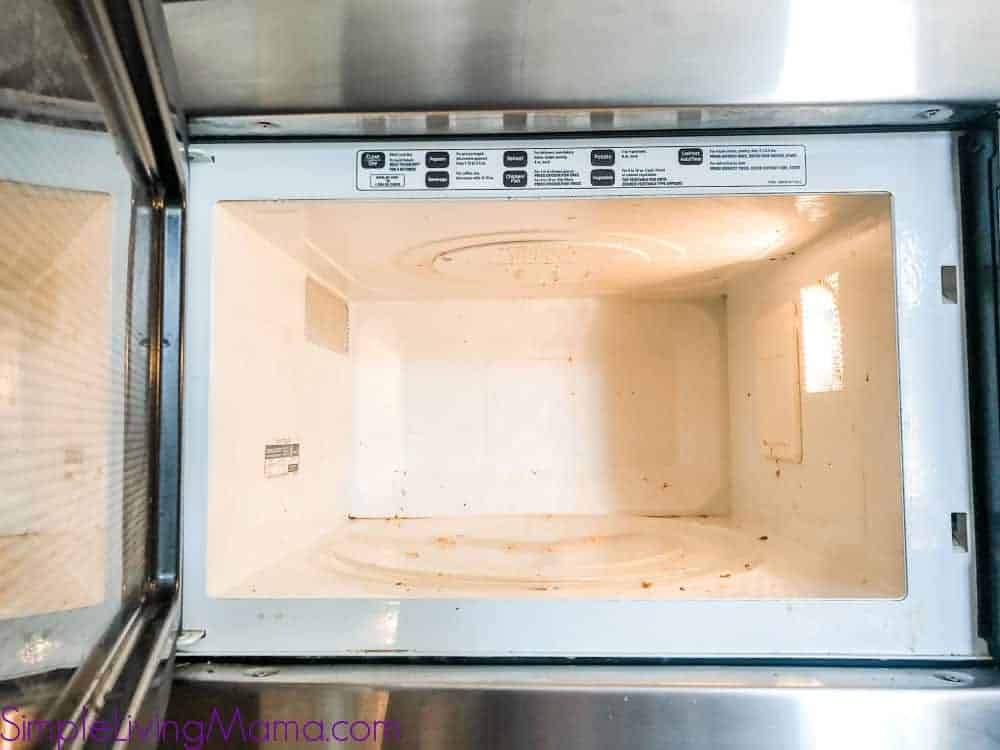 Let's get started with my favorite method. Vinegar is a powerhouse cleaning tool and I prefer to use it when I am cleaning both my microwave and my refrigerator. For this method you will need, a microwave safe dish, vinegar, and a microfiber cloth.
Step 1
Fill your microwave safe bowl at least halfway full with vinegar.
Step 2
Microwave the vinegar for 5 minutes. You want to create plenty of steam in your microwave in order to loosen all the stuck-on gunky bits of food.
Step 3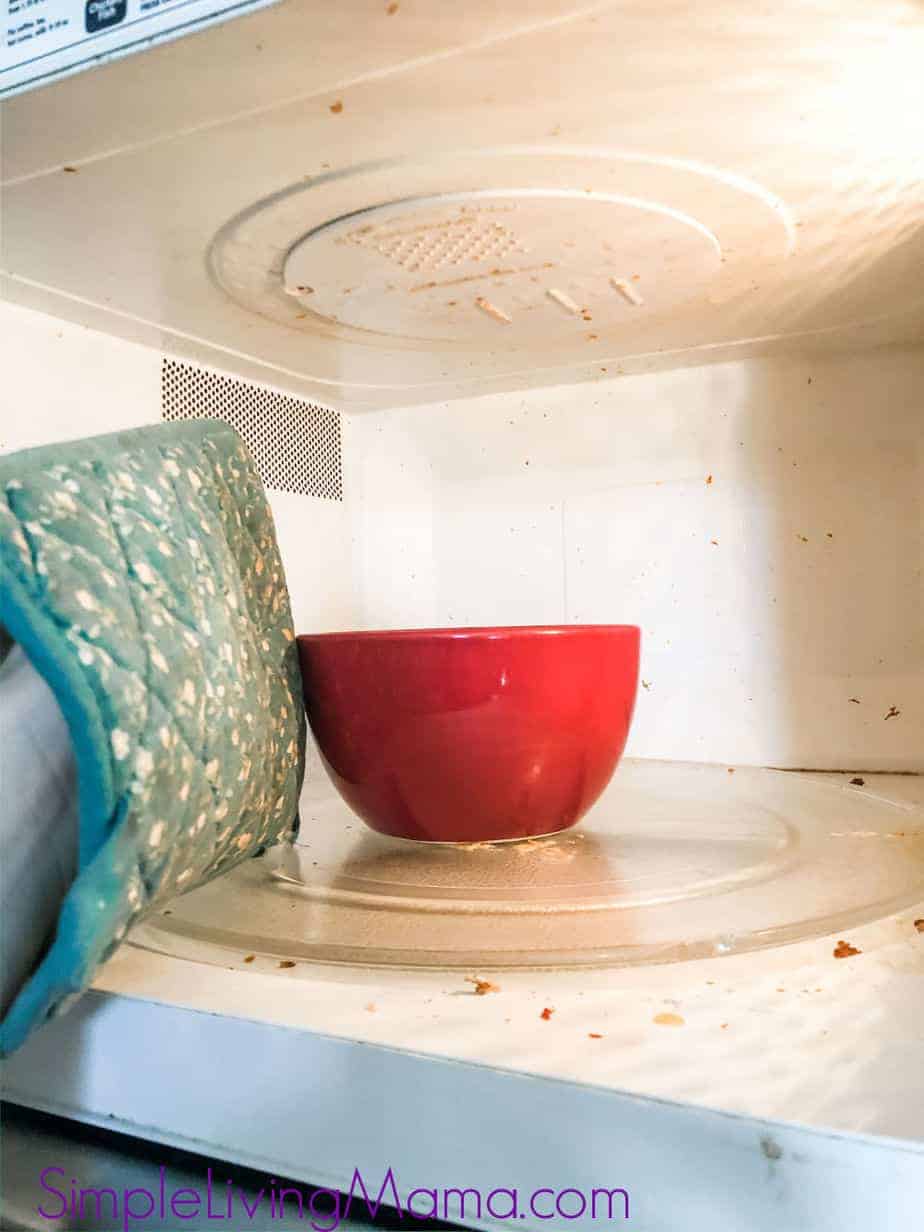 Carefully remove the bowl from the microwave with an oven mitt.
Step 4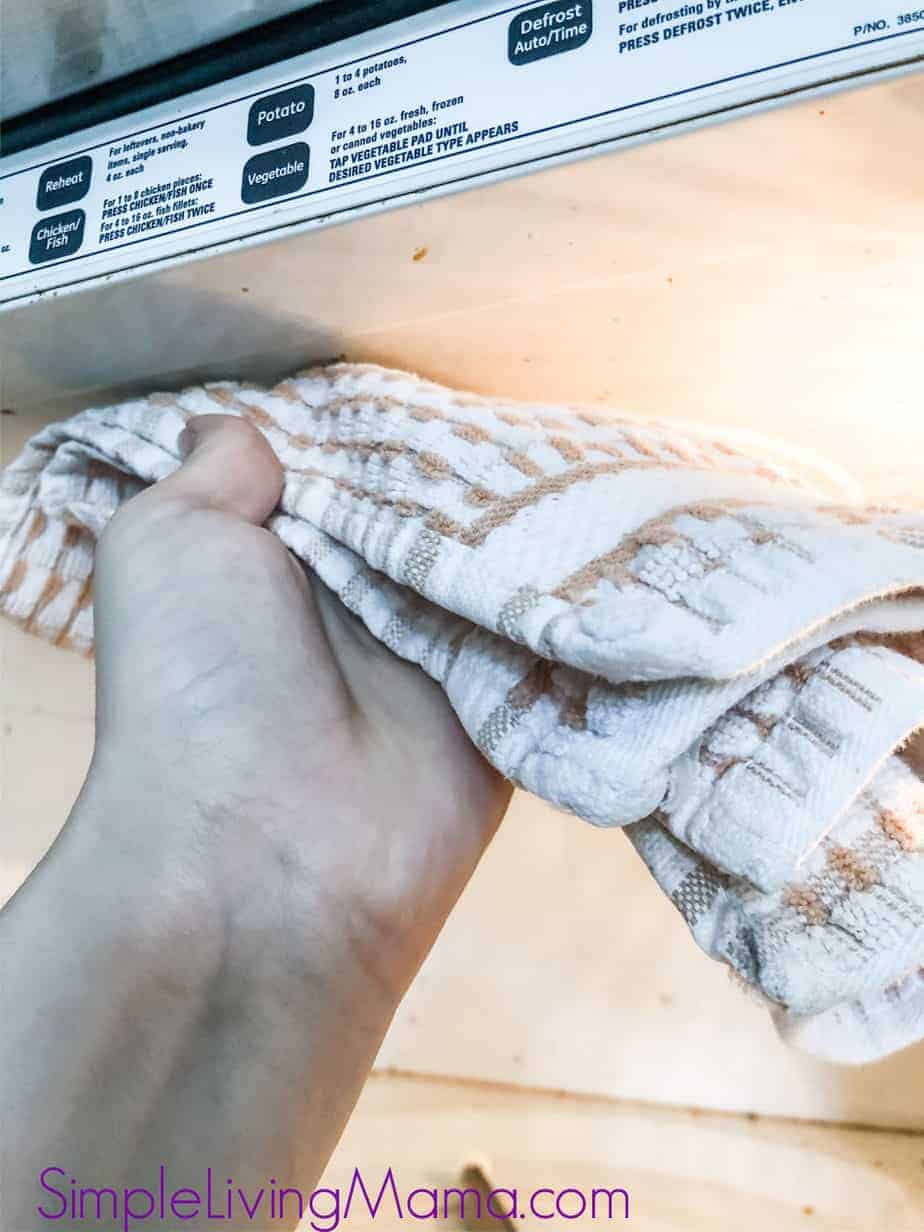 Remove the microwave plate to wash in the sink, and use a microfiber cloth to wipe out the microwave. The steam created from the vinegar should have loosened all of the particles so you can easily wipe them out.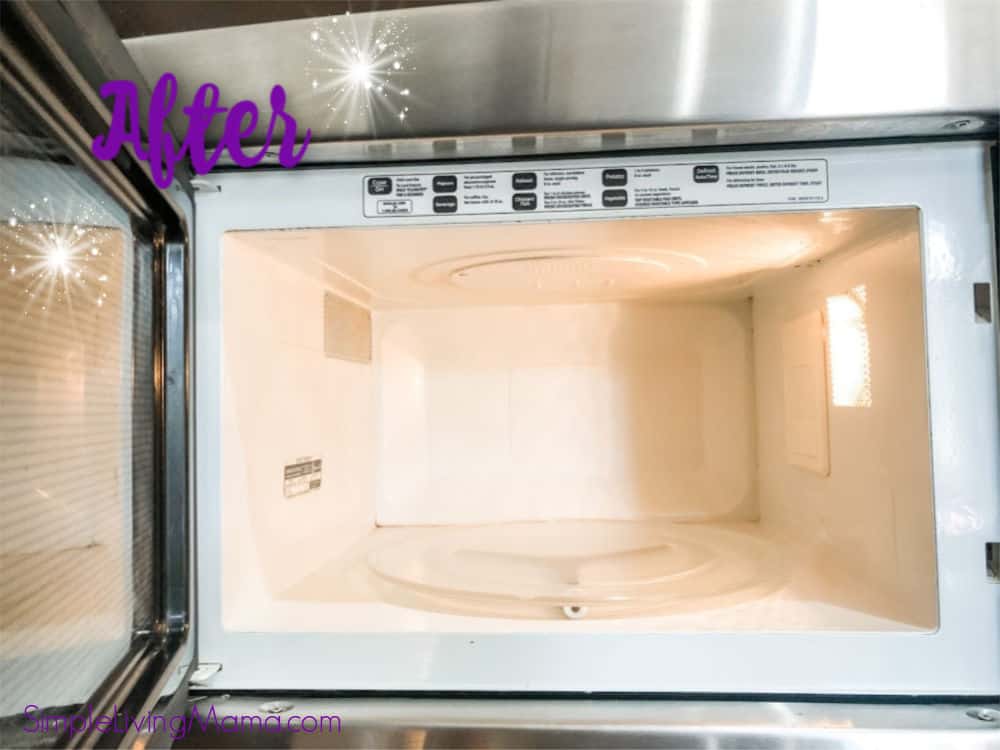 How To Clean the Microwave with Lemon
For those of you who hate the smell of vinegar like my husband, you can create a solution with water and lemon essential oil that will allow you to clean your microwave. You will likely need to put in a little more elbow grease than if you used the vinegar method, but this solution will still work.
Step 1
Fill a spray bottle with water.
Step 2
Add 10-20 drops of lemon essential oil. Shake to combine.
Step 3
Spray the entire inside of your microwave with the solution and wait 2-3 minutes.
Step 4
Wipe the inside of your microwave with a sponge and finish with a microfiber cloth.
How To Clean the Microwave without Vinegar or Lemon
If you don't have vinegar or lemon on hand, you can create a paste with baking soda to remove cooked on spills.
Step 1
Combine two parts baking soda with one part water.
Step 2
Spread paste on cooked on spills and wait about five minutes.
Step 3
Wipe away the baking soda paste with a sponge, and finish cleaning with paper towels or a microfiber cloth.
Step 4
How Long Do You Boil Water to Clean the Microwave
Microwave ovens vary, but generally five to seven minutes will be long enough to boil water in the microwave and create a steam that will loosen any stuck on food particles so you can wipe them away.
How To Clean the Microwave Plate
The microwave plate can be washed in the sink like any other dish. I simply remove the microwave plate from the microwave, wash it in hot soapy water, dry with a dish towel, and replace!
How To Clean a Microwave with Dish Soap
If you don't prefer any of the methods above, you can definitely clean out your microwave with a bowl of hot soapy water and a rag or sponge. Simply dip your rag into the water, wring out the water, and scrub your microwave down to remove all of the gunk and grime. Dry your microwave with a microfiber cloth or paper towels.
Want more cleaning tips, printables, and FREE monthly cleaning calendars? Join the Homemaker's Resource Library!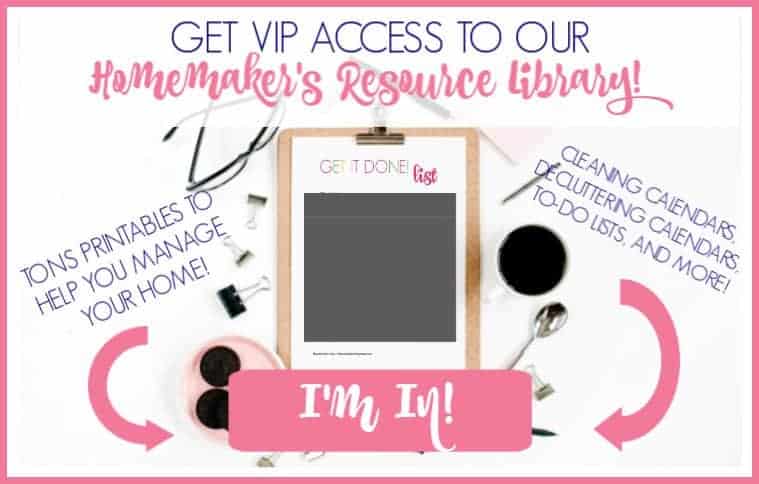 More Cleaning Tips!
7 Bathroom Cleaning Tips for a Sparkling Bathroom