Household Management Checklist
This post may contain affiliate links. Please see my disclosure and privacy policy for more information. As an Amazon associate I earn from qualifying purchases.
One of the main aspects of owning your own home is maintenance. If you're a new homeowner, you may not know exactly what you need to maintain and when. As part of my weekly zone cleaning, I try to work in some tasks from my household management checklist. If they are too big for my regular cleaning routine, my husband and I try to take one weekend each season to check the items off the list!
Household Management Plan
I keep a basic household maintenance checklist in my home management binder for easy reference purposes. I have several different household checklists in my binder to keep me on track of maintaining my home. In my home maintenance section I have my home repair log, my contact list (for the plumber, the pest control people, and anyone we have hired to do work), and my organizations project page. This helps me keep my home management plan all in one place as a hard copy.
Monthly Home Maintenance
The PDF of our home maintenance checklist includes a monthly home maintenance checklist. Here's the list of things you should maintain in your home every month:
Test smoke and CO detectors
Inspect fire extinguishers
Clean the garbage disposal
Unclog drains
Yearly Household Maintenance
There are things both inside and outside of your home that should be maintained on an annual basis. Our household maintenance checklist includes sections for seasonal household maintenance. All four seasons are included with items for you to check off.
Spring Household Maintenance
Wash outside windows and siding
Clean gutters and downspouts
Pump septic tank
Inspect roof and chimneys for leaks
Service air conditioning
Reseal deck, fence, and other woodwork
Inspect driveway and other pathways
Inspect sprinkler system
Spray for mosquitoes and bugs
Repair damaged screen doors and windows
Clean exterior windows
Clean return air filter
Sharpen lawn mower blades
Change air filters
Summer Household Maintenance
Clean grill and check propane tank
Touch up exterior paint
Inspect and clean dryer vents
Clean bathroom vents
Clean refrigerator coils
Sanitize trash cans and recycling bins
Test home alarm
Fertilize lawn
Clean kitchen exhaust hood and filter
Inspect crawl space and foundation
Change air filters
Fall Household Maintenance
Service heating system
Put away outdoor patio furniture
Winterize sprinkler
Seal cracks and doors/check weather stripping
Schedule chimney sweep
Clean gutters and downspouts
Ensure pipes are insulated
Check attic vents
Turn off outdoor water and store hoses
Change air filters
Winter Household Maintenance
Check insulation
Protect entryways with mats
Prepare kit for emergencies and storms (batteries, lights, non-perishable food items, etc.)
Protect AC unit
Insulate hot water tank
Buy a humidifier
Test home alarm
Install storm windows and doors
Test sump pump
Inspect crawl space and foundation
Change air filters
My free printable household management checklist also includes a section for miscellaneous items that you may want to check that are not included in the seasonal household maintenance checklist.
Are you keeping up with your yearly household maintenance?
Get your FREE printable household management checklist in our Homemaker's Resource Library. Sign up here to access it!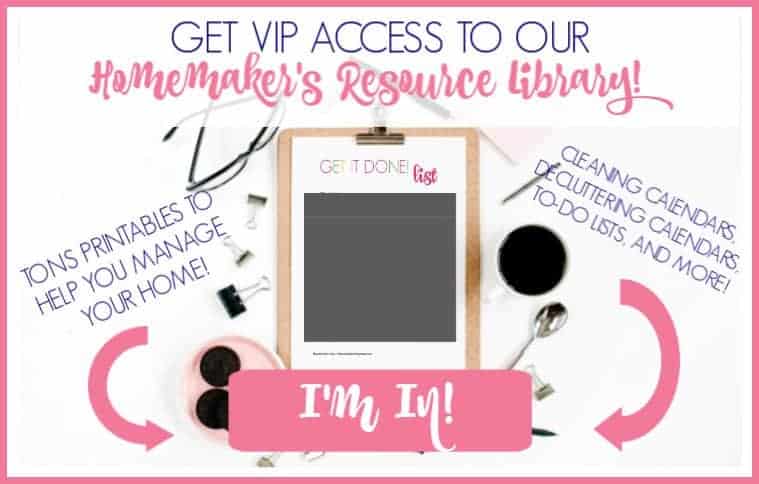 Home Management
Tips and tricks for managing your home!