How To Make Garden Seed Bombs
This post may contain affiliate links. Please see my disclosure and privacy policy for more information. As an Amazon associate I earn from qualifying purchases.
I've always had a love for nature. As a child I spent many afternoons tromping through our backyard woods, digging in the dirt, experimenting with rocks to see which ones would write like chalk on the road, and admiring the day-lilies my dad planted in our yard. Now that I'm all grown up with a family of my own, I try to get my kids outside as much as possible. Whether it's through formal nature study or just for fun, we like to spend time in our yard. I thought these DIY garden seed bombs would be a fun nature activity and a great way to bring some life to our yard.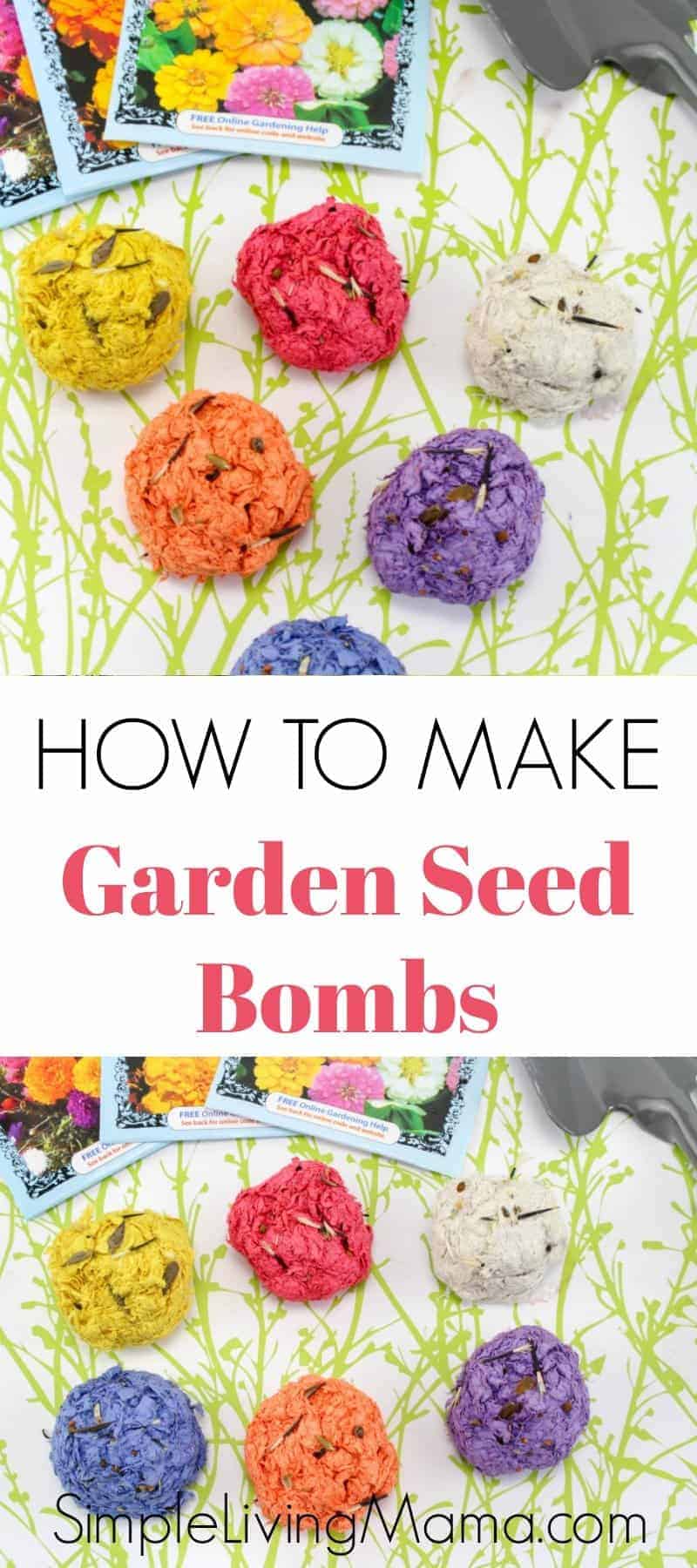 How To Make Garden Seed Bombs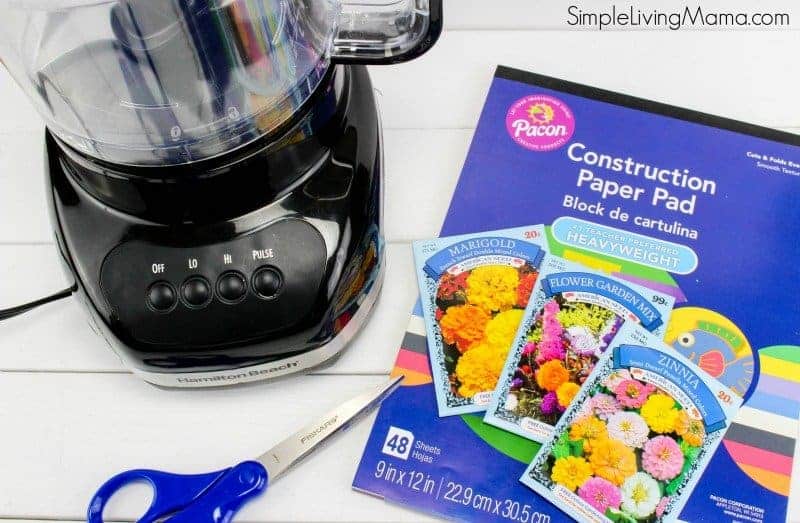 Here's what you'll need to make these seed bombs:
6 pieces of construction paper, assorted colors (I use Amazon Prime to get my supplies quickly.)
3-5 packages of flower seeds
Scissors
Water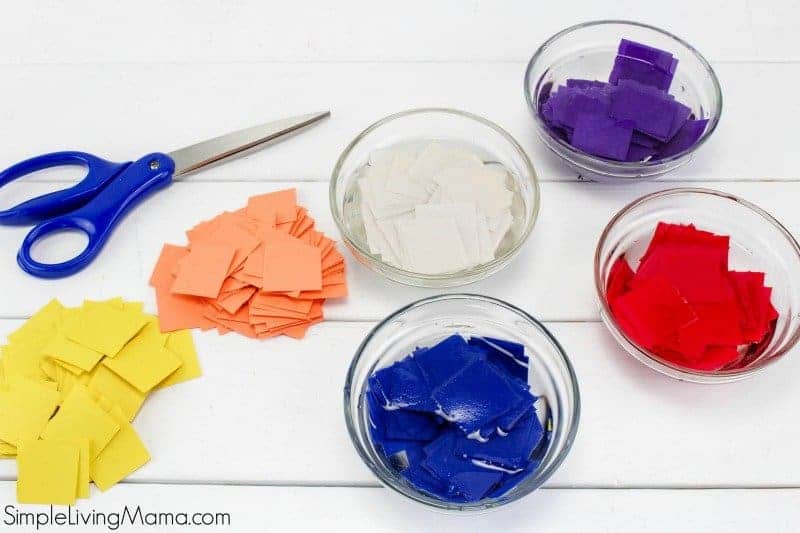 First, cut the construction paper into small, 1 inch squares. Place the squares into a small dish while being sure to keep each color in its own dish.
Fill each dish with water just until the paper is covered. Let the paper squares soak for about 20 minutes.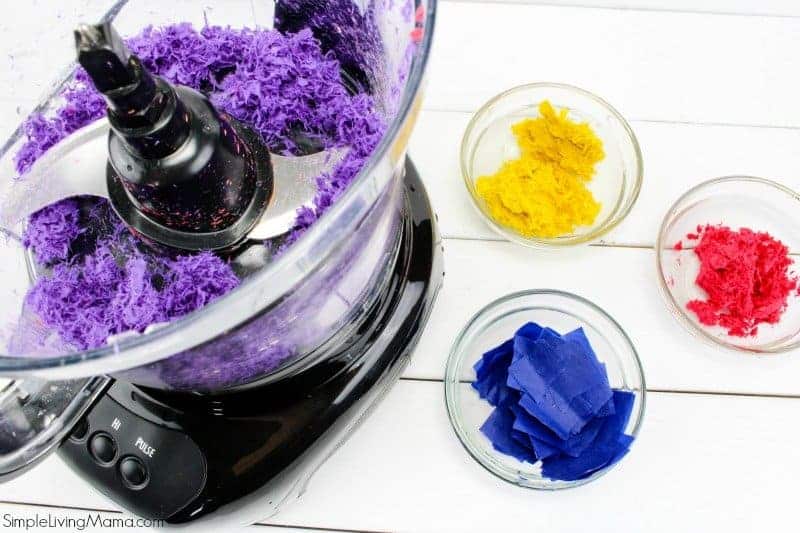 Take one of the bowls of paper squares and wring it out about halfway. Place the squares into a food processor and pulse into a pulp. Repeat this with all paper colors and put the pulp back into each of their bowls.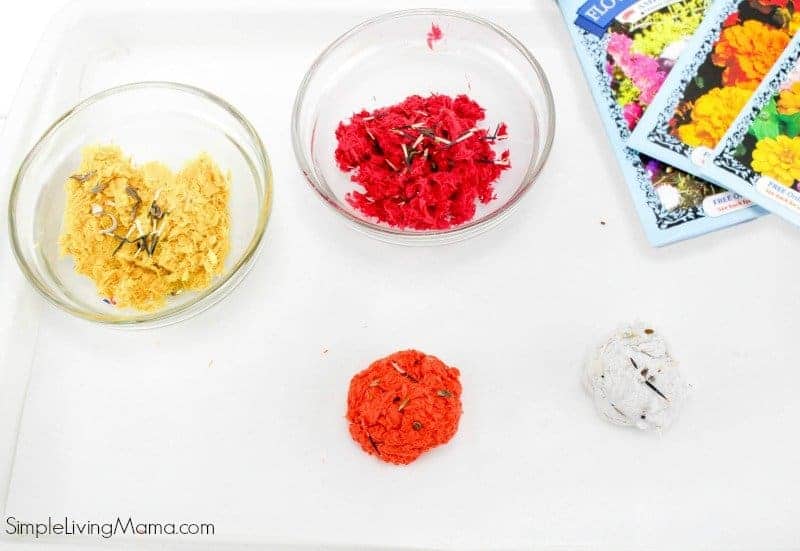 Sprinkle some seeds into each bowl of paper, mix them in a little, and press the pulp and seeds into balls. If the pulp is a little dry, put a few sprinkles of water onto the pulp. It will help it to hold its shape better. We really love making these garden seed bombs with marigold seeds.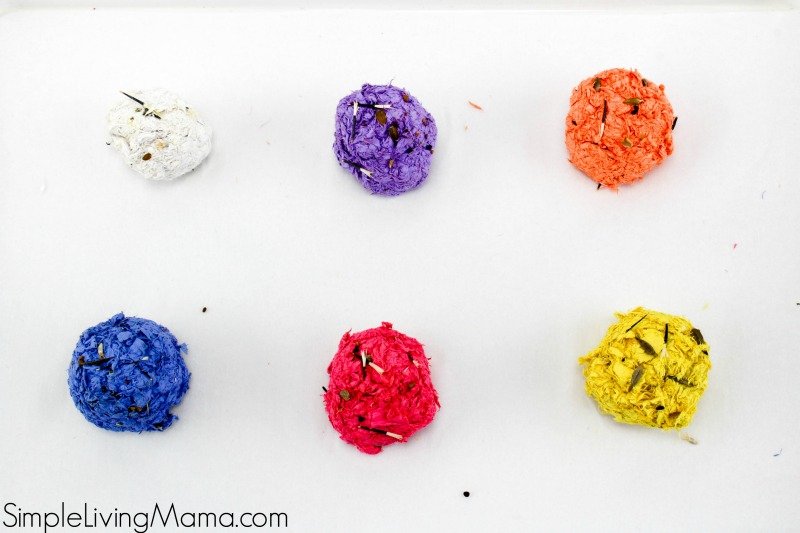 Set the seed balls onto a sheet pan to dry overnight.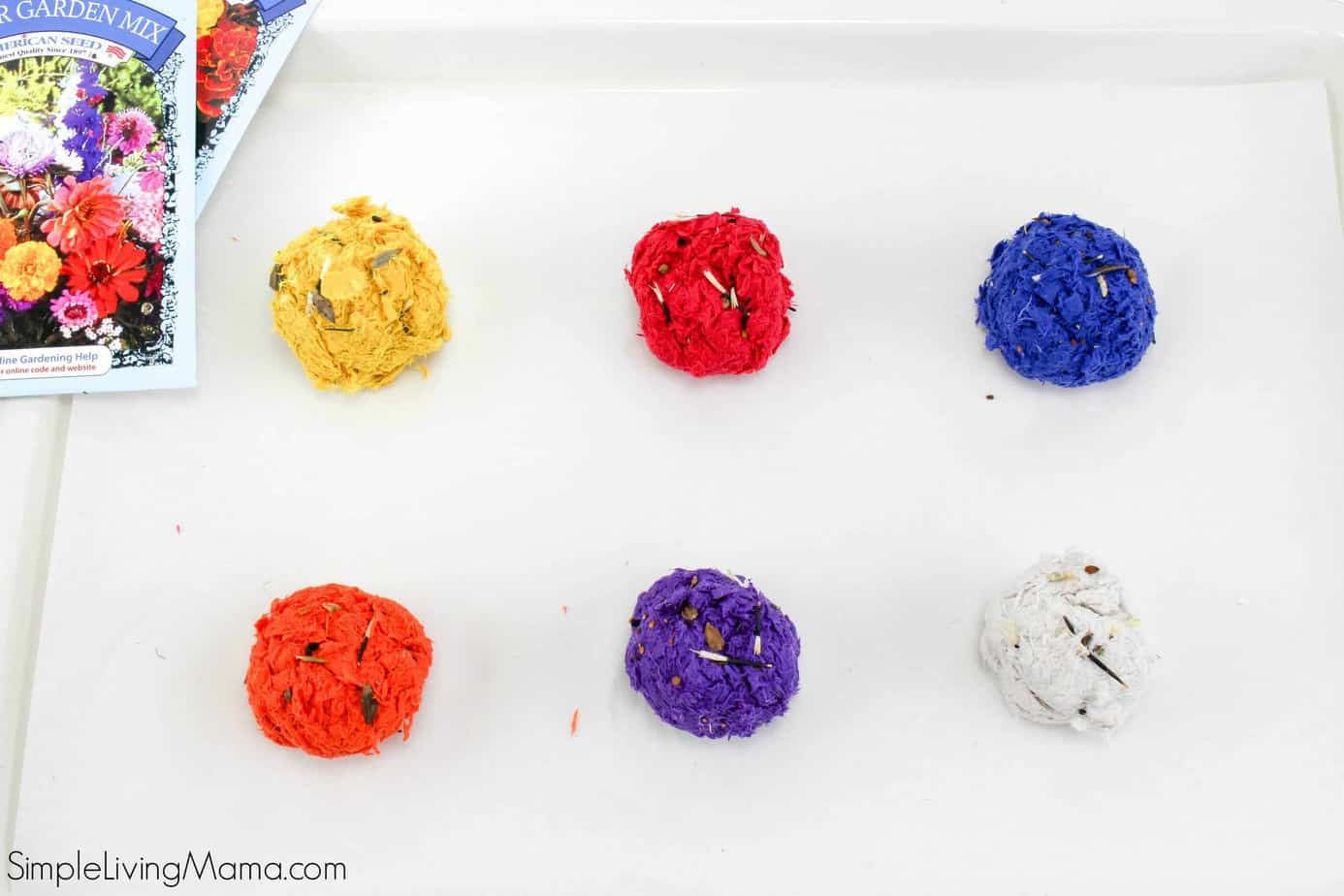 Now you can plant them in your garden or anywhere you want flowers to grow!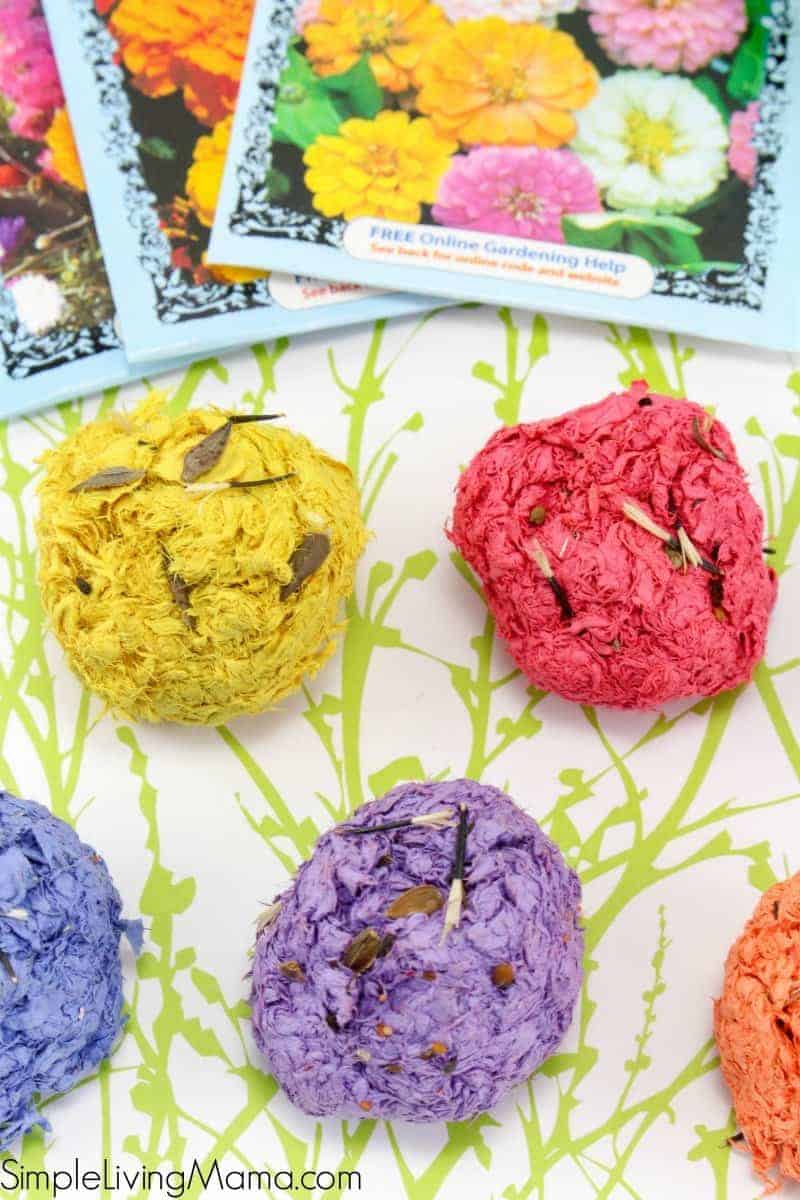 This makes a fun and fairly easy project for the kids, plus it's a great way to beautify your yard!
My kids are particularly fond of the marigold flowers. It's so fun when we notice that they have come up!
Are you interested in learning more about exploring nature with your kids? Check out these posts!
Fall Nature Study Tips with Kids
5 Tips for Keeping a Nature Notebook with Kids
More Gardening Posts
More of our posts on gardening!