How To Prepare for My Father's World Adventures – Recommended Resources
This post may contain affiliate links. Please see my disclosure and privacy policy for more information. As an Amazon associate I earn from qualifying purchases.
Since I've blogged our way through My Father's World thus far, I thought it would be fitting to blog our way through My Father's World Adventures! At this current moment we are about halfway through our year, so I'm getting a late start on chronicling our adventure. This post is going to be all about how to prepare for My Father's World Adventures. I have tips for scoring good deals on the curriculum, plus everything I have bought to supplement our year.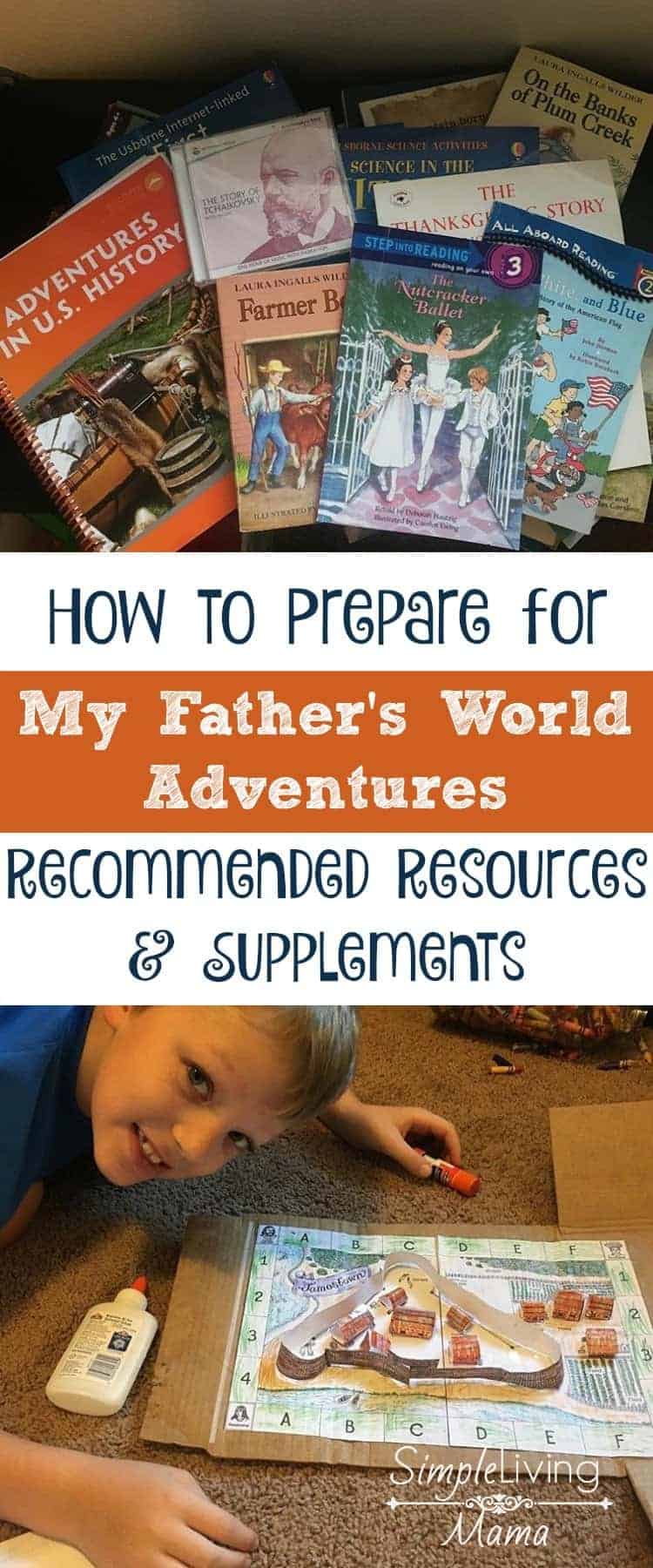 How To Prepare for My Father's World Adventures
When planning to purchase your curriculum, I highly recommend checking out the My Father's World Curriculum Exchange group on Facebook. Since many families only use MFW Adventures for one year, there are usually several sets for sale there, and you can save some money buying from another family!
Ordering from My Father's World
Depending on when you order from MFW, you can get a discount. If you order March – June you can get 20% off deluxe packages and 15% off basic packages. Ordering July – October will get you 15% off and 10% off.
I did need to order all of my consumables from My Father's World website. Here's what I got:
Discoverer's Bible
Student Sheets
Map of the U.S. sticker picture
I also went with MFW's recommendations for language arts, so I got:
Language Lessons for Today (Grade 2)
Spelling by Sound and Structure
Books for the Book Basket
Every teacher's manual includes an extensive book list, and while we get many of those books from the library, I wanted to get some for our home library.
The entire Little House on the Prairie set is a must have!
My Curriculum Choices
I needed to choose a math curriculum, so I decided to go with Math Mammoth. I will have more info on this in another post.
For extra phonics practice, we are continuing with the Explode the Code series. Bug is working through Books 3 and 4.
Extra History Supplements
For our history supplements, I bought Interactive 3-D Maps: American History and Easy Make and Learn Projects: Colonial America. These have been fun for supplemental projects!
Two games that we looked into purchasing were Scrambled States of America and Stack the States (app).
I recommend checking out the Target Dollar Spot and also the Dollar Tree. You will probably be able to find some books on the states and presidents. We also scored a U.S. puzzle!
We also ordered the Little Passports USA Edition for a couple of months. It was a lot of fun going in-depth on a few more states! My kids especially love the U.S. map that came with it.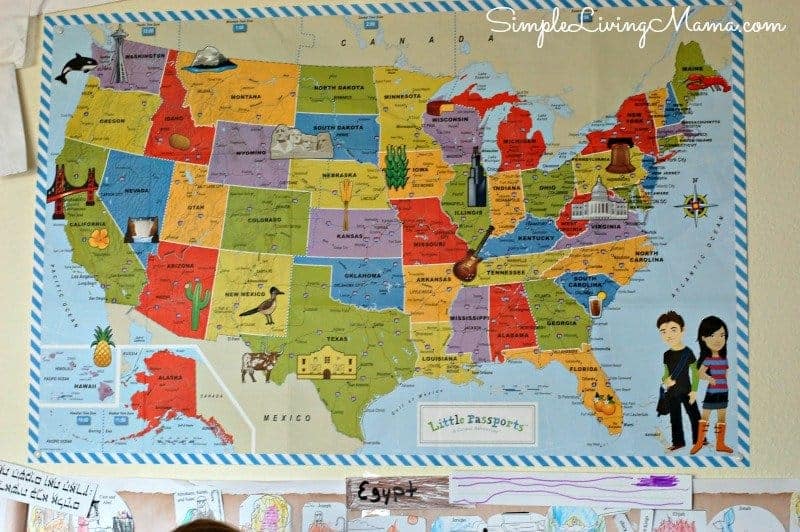 Extra Science Supplements
Bug loves science. He repeatedly tells me that it's his favorite subject. So, we have lots of science stuff in this house!
I bought him some Snap Circuits.
He also got this fun Biology kit.
We like to do weekly nature walks. I have made our own nature journals and also plan to use pages from NotebookingPages.com.
So far, that is everything extra I bought in preparation for our year with My Father's World Adventures. It's so much fun!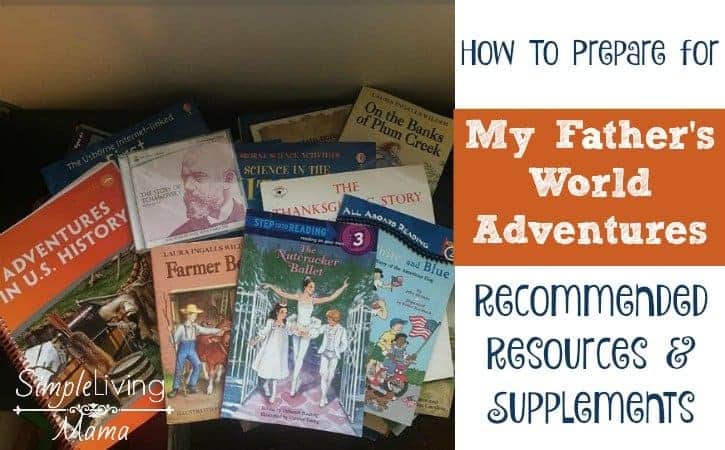 See all My Father's World Posts!