Garden Themed Preschool Book List
This post may contain affiliate links. Please see my disclosure and privacy policy for more information. As an Amazon associate I earn from qualifying purchases.
Are you planning a gardening theme for your preschooler? The backbone to all of my preschool themes is great children books. If you're planning a preschool theme, you must pick out some wonderful literature and put together a preschool book list. This garden themed preschool book list will give you several ideas for your garden theme!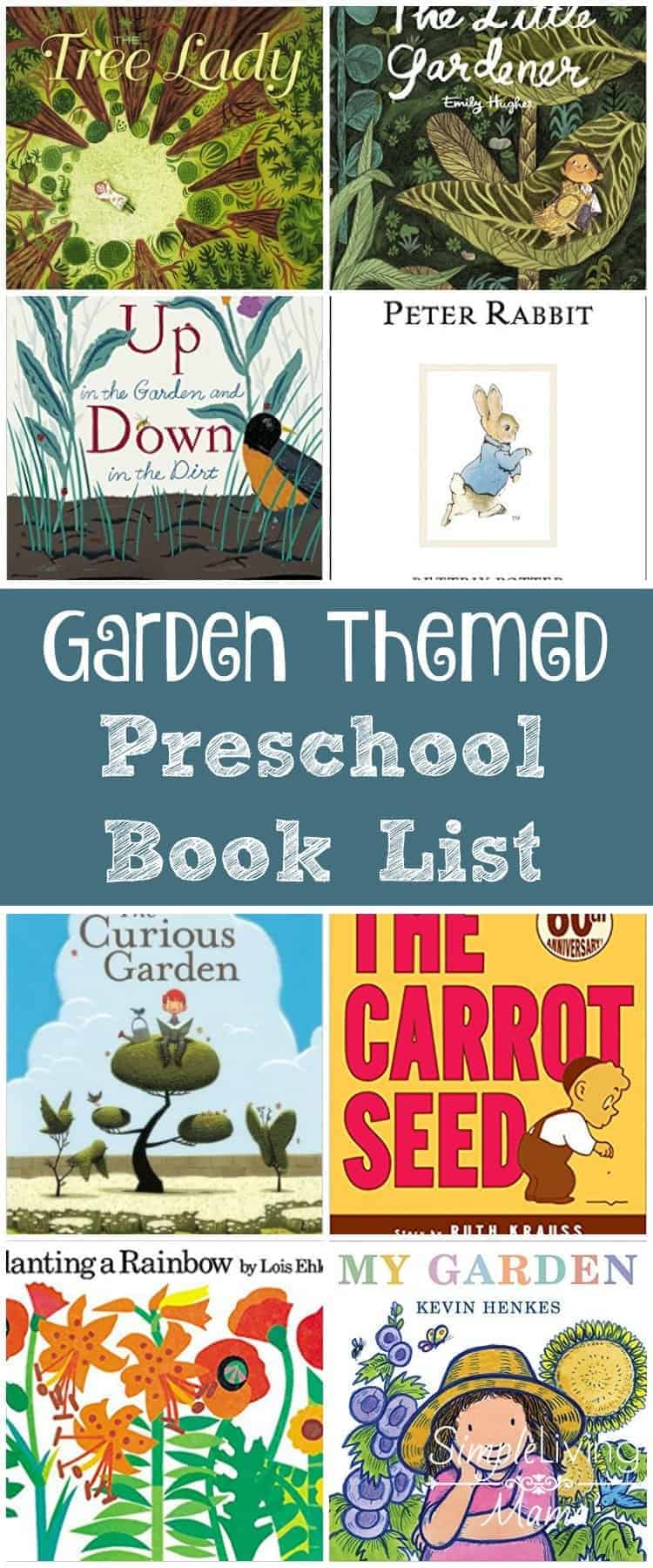 Garden Themed Preschool Book List
Eating the Alphabet – This cute book helps you teach your child the alphabet and also introduces them to fruits and vegetables from around the world.
The Curious Garden – A little boy discovers a garden that transforms his city from a dark world to a beautiful environment.
Up in the Garden and Down the Dirt – This book is a representation of the lives of a garden throughout a year. Explore what happens up in the garden and down in the dirt.
Compost Stew – Another alphabet exploration book, but this time discover the best ingredients for compost!
The Little Gardener – A little gardener works very hard in his garden, but he feels like he is just too small. This story focuses on perseverance in the face of adversity.
The Tree Lady – "Unearth the true story of green-thumbed pioneer and activist Kate Sessions, who helped San Diego grow from a dry desert town into a lush, leafy city known for its gorgeous parks and gardens."
Planting a Rainbow – This book will help children understand how to plant seeds and how to nurture the plants that grow.
My Garden – This little girl grows chocolate rabbits, giant tomatoes, and even seashells in her garden.
The Carrot Seed – A little boy plants a carrot seed that everyone says won't grow, but the little boy has patience and perseverance.
The Tale of Peter Rabbit – The classic tale of Peter Rabbit follows the mischievous bunny as he gets caught in Mr. McGregor's garden. How will he escape?