It's May! Can you believe it? My May cleaning calendar is here for you to print and follow. If you need help with your housekeeping routine, this is the calendar for you. You will find daily, weekly, and zone cleaning tasks to help you stay on track! Every month in 2017 you will find a new monthly cleaning calendar here on the blog!
May Cleaning Calendar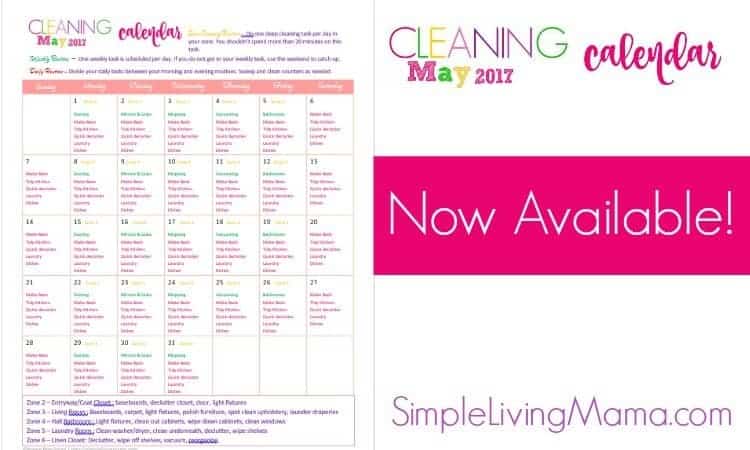 You can spend less than 30 minutes per day cleaning if you follow the Simple Living Mama cleaning routine.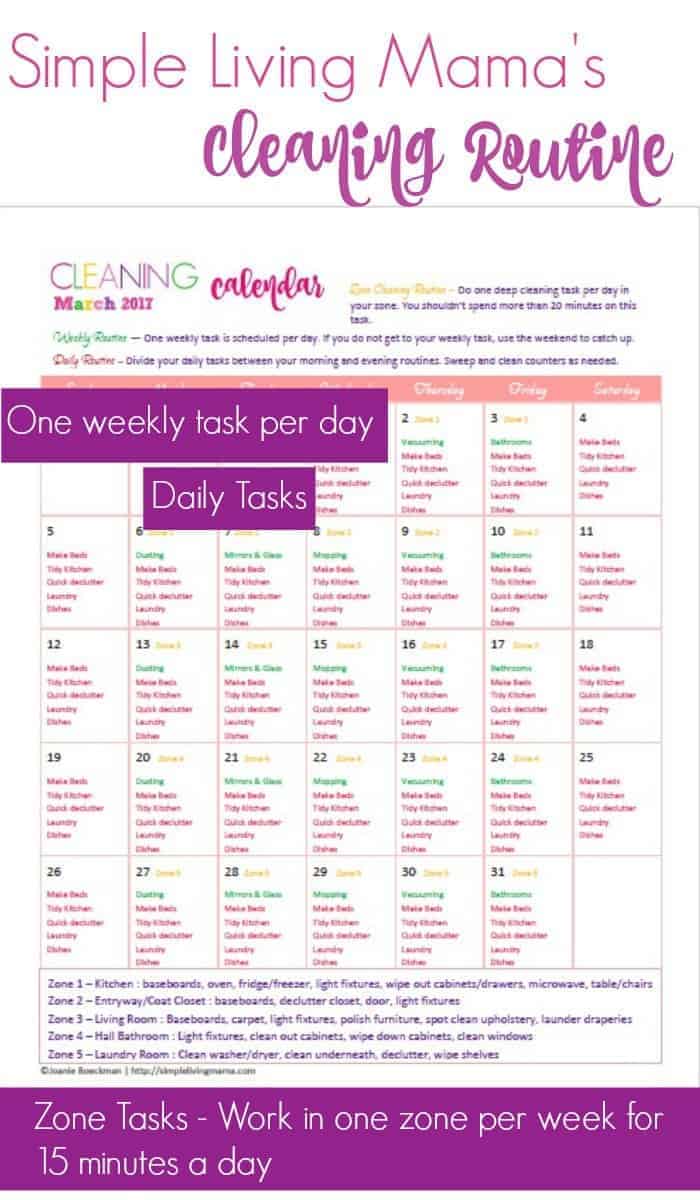 My cleaning calendar lays out each task you should complete each day. It's simple and straightforward, and if you've been getting the calendar for a few months, then you know that the tasks regularly repeat. Unfortunately, cleaning has to be repeated, but hey, if your house gets dirty then you know it's a well-loved and lived in home!
If you need even more help with cleaning and organizing, my Clean & Organized Home Planner can help. This is a brand new product here on the blog.
Use it to create your own cleaning calendar, or follow my cleaning checklist. Organize your projects, your home and vehicle maintenance, and more!
Download your free May cleaning calendar below!