10 Creative Storage Solutions for Large Families
This post may contain affiliate links. Please see my disclosure and privacy policy for more information. As an Amazon associate I earn from qualifying purchases.
Since moving into a smaller house and continuing to grow our family, I have had to figure out how to make a small house work for a large family. The most beneficial way to make our home work has been to figure out creative storage solutions for large families that actually work. It's taken some trial and error, but I wanted to show you some solutions that will hopefully work for your family, too, and help you with large family living!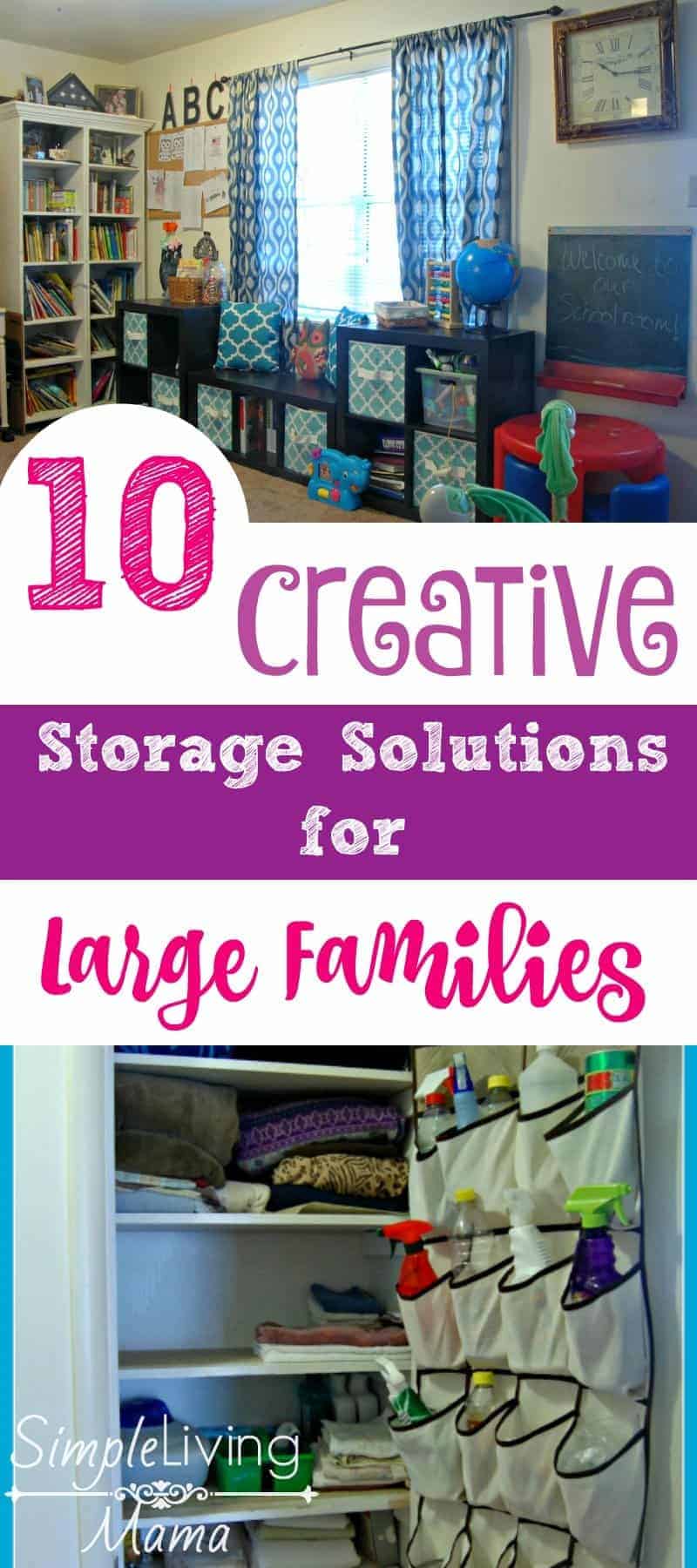 10 Creative Storage Solutions for Large Families
When you have a large family, you will have an abundance of shoes! I needed a solution for storing our shoes, and I didn't want them all out in the open. I found this shoe bench on Amazon and I love that we can all just throw our shoes in the bench and shut the top. It's also great for the kids when they put on their shoes because they have somewhere to sit.
I have struggled with figuring out a laundry system that actually works and doesn't end up with clothes scattered everywhere. When I saw Tauna from Proverbial Homemaker discussing her large family laundry system, I knew I had to try the cube storage idea for our clean clothes. My laundry closet is in a hallway, but I have space for one of these cube storage systems. When clean clothes come out of the dryer, they go in the corresponding cube to be put away by the owner of said cube.
I decided to install these hanging storage bins in each of my kids' closets. In my daughters' closet, the bins are used to sort toys and shoes. I do the same in my boys' closet, too.
Over the door shoe hangers are great for storing lots of things! I use ours in my linen closet to store cleaning supplies. They could be used to store small toys or homeschool supplies.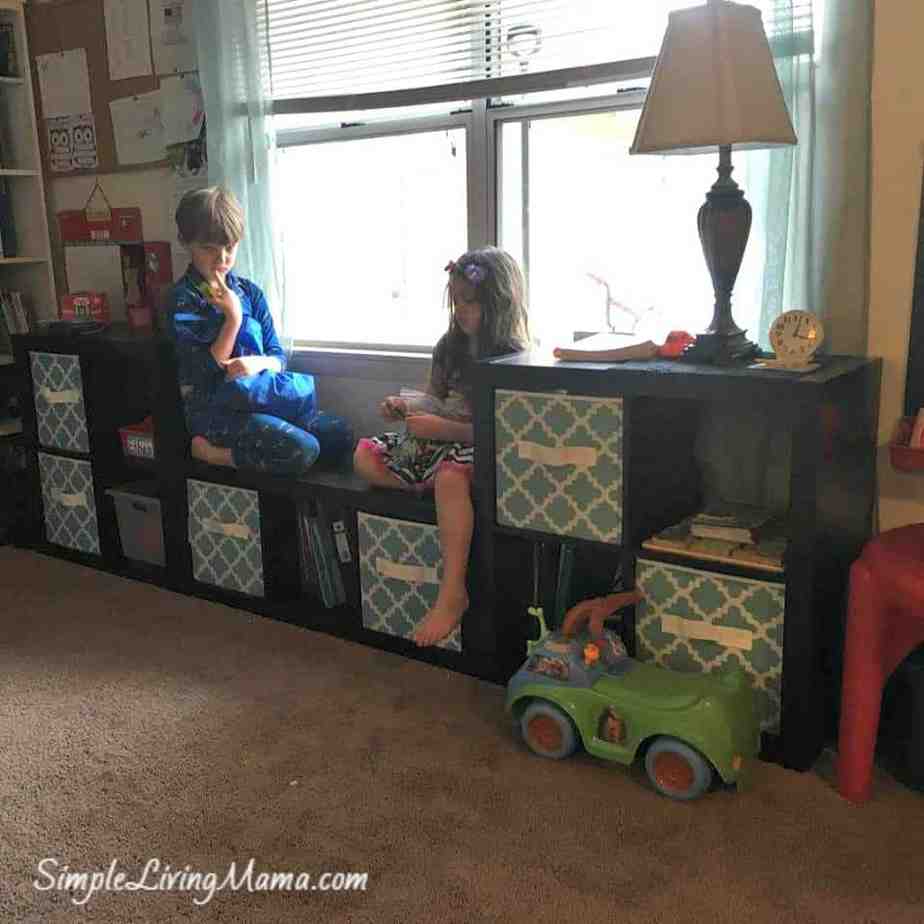 I turned a cube storage shelf on its side to create a window seat in our homeschool room! It's perfect and still functional to store our homeschool supplies.
Can you tell I like cube storage? In my boys' room, I placed another cube storage shelf to hold additional toys. The boys do have two dressers in their room, so the majority of their clothes are in the dressers.
My husband specifically built our bed to include drawers underneath the bed for ample storage. For our kids' beds, I like to use these underbed storage containers. I can store out of season clothes under the bed easily!
Command hooks are great for all kinds of storage needs. We placed hooks in our bathroom for the kids to hang their towels. I also strategically place hooks on the inside of doors. I have one to hang my purse and know of people who hang cooking utensils on them, too.
Drawer organizers help so much. I use little Dollar Tree bins in my drawers to sort small items. Larger drawer organizers are great for sorting underwear and socks.
If you have a large family, chances are you also have bunk beds. These bedside caddies are great for kids to have a place to keep just their stuff.