One of my favorite stores to browse and shop is the Dollar Tree. Even my four year old daughter loves going to the Dollar Tree with me! It is so easy to get kind of side tracked while shopping because you think, "Oh, it's only $1." Then you quickly realize that all those $1 items add up quickly! You can still score some great deals if you know what to buy. One of my favorite catergories to purchase from at the Dollar Tree is the cleaning supply category. Today I am going to share what cleaning supplies to buy at the Dollar Tree!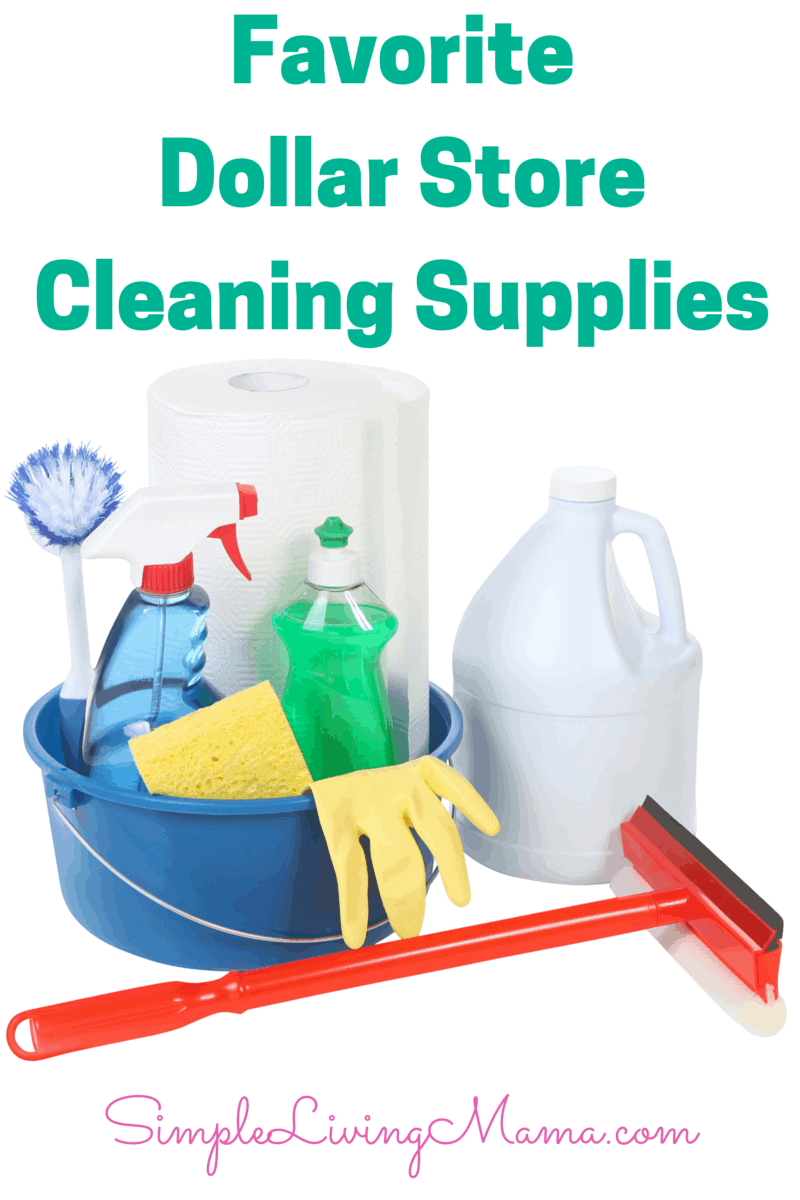 What Cleaning Supplies to Buy at the Dollar Tree
Cleaning Brushes
I have bought several cleaning brushes from the Dollar Tree. My favorites are the toilet bowl brushes, the pot and pan brushes, and the hand brushes I use to scrub the bathtub. We even got a cute little monkey brush from the Dollar Tree and the kids really enjoy using it!
Dusters
I love their chenille dusters. These are great for kids to use, too!
Cleaning Gloves
Can't beat $1 for a pack of cleaning gloves!
Microfiber Cloths
These are great for dusting.
Dust Pans and Brooms
The quality on these isn't the best, but I buy them for my kids to use while they do chores.
Spray Bottles
These are great for your homemade cleaners and if you just need a bottle for water.
As far as actual cleaning products go, I do not purchase many of those. They are off-brands in small quantities and I feel I can get a better deal on name brands at a big box store, but that doesn't stop me from getting these cleaning tools from the Dollar Tree!
Of course, I buy many other things from the Dollar Tree! If you're interested in seeing what I purchased during my last trip, check out my latest Dollar Tree haul down below!

What do you buy at the Dollar Tree?
You May Also Like:

5 Tips for Cleaning Kitchen Sink Clutter
Linking up: Motivation Monday