This post may contain affiliate links. Please see my disclosure and privacy policy for more information. As an Amazon associate I earn from qualifying purchases.
If you're familiar with large family living, then you know that having a large family means have a lot of birthdays. How in the world do we celebrate each child when it seems like we are having a birthday every few months? We have done several different things and I'm going to explain to you how we do large family birthdays, especially now that our family continues to grow!
Large Family Birthdays
This is going to sound silly, but when you have a house full of kids, you have a built-in party right there! With five children so far, we tend to have "bigger" parties every other year.
For example, for my oldest daughter's sixth birthday, we invited all of the cousins over and had Rapunzel make a guest appearance. My daughter loves parties, so she was in heaven for this particular party.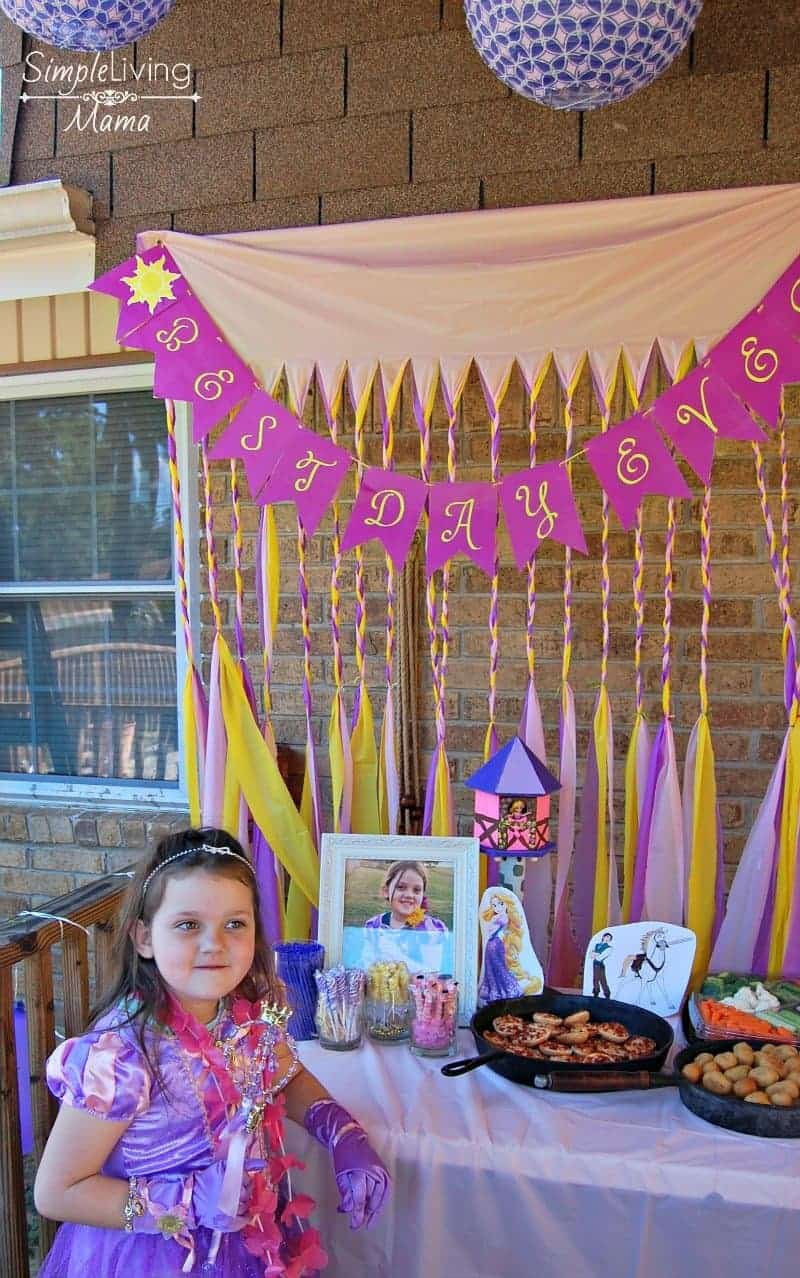 My two oldest sons' birthdays are only two weeks apart, so we often combine their party. Last year we did an Angry Birds theme and partied with cousins.
For my youngest children, we do simple, at-home parties. A few supplies from the Dollar Tree, a nice cake, food, and a pinata and we are set!
So many parties are becoming commercialized to the point that parents are renting out bounce houses and inviting everyone they've ever known. When you have a large family, especially if you are living on one income, that expense multiple times a year is just too much!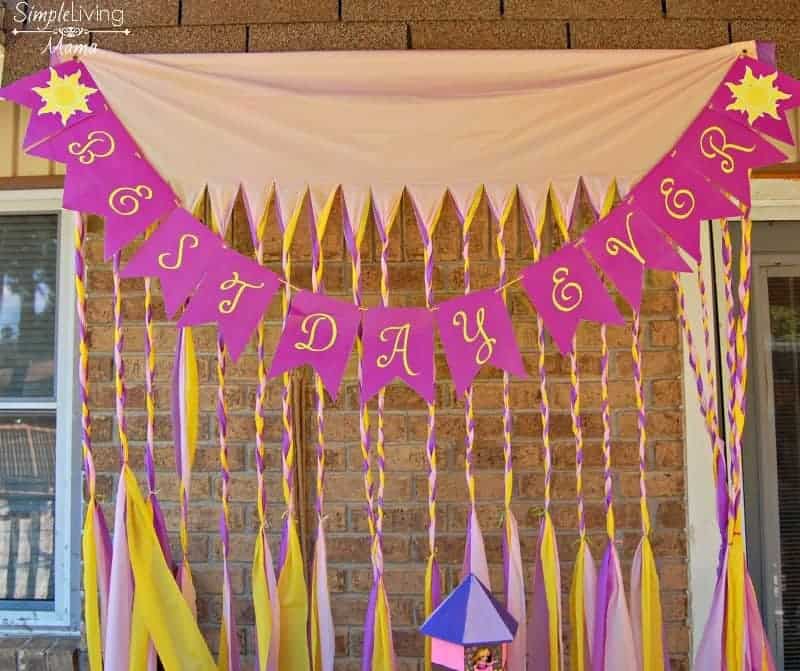 I made the banner above myself and the back drop was made from tablecloths from the Dollar Tree!
Our kids have been fine with having simple parties, and they still have a lot of fun!
Some years we do not have big parties. During those years we take the child out to a restaurant of their choice and give them a few gifts that they've been asking for. Grandparents still shower them with presents, too. We also always make sure to have cake and ice cream, so it's a mini celebration no matter what!
My favorite way to do birthdays is with experience gifts. Honestly, toys can be played with for a short time, but are quickly forgotten. Experiences can be remembered for a lifetime.
Experience birthdays can include something as simple as a trip to the zoo for a child who loves animals or a fun day at the museum for a science loving kid. They can also be bigger things, like a trip to Disney World, which I'm planning for my kids' birthday soon!