He quickly kissed me goodbye. The dim light from the rising sun shone on the two little people I was squished in between. I couldn't even sit up to hug him for fear of waking them up. He was off again. Only one week this time. I could do one week. Heck, I'd done one year not long ago. But, I felt the full weight of that one week and it felt almost as heavy as that one year. It's never easy when Daddy travels.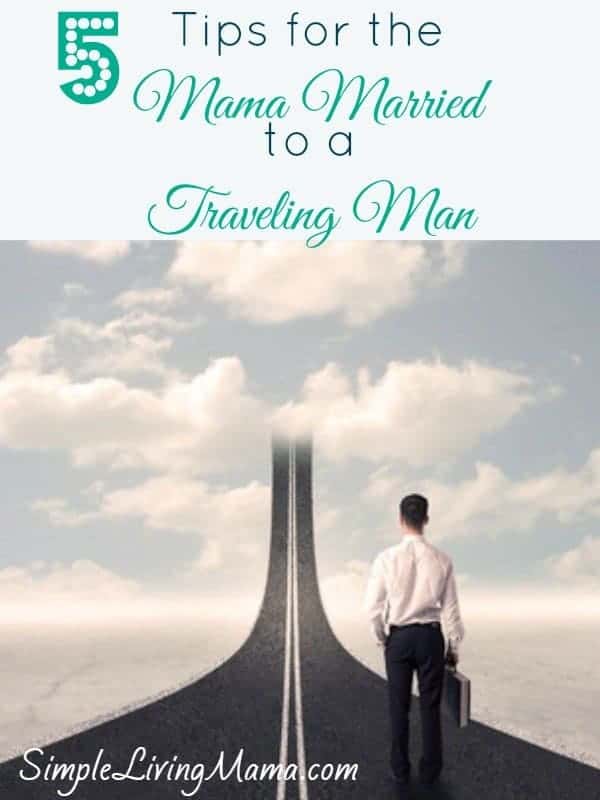 I am no stranger to the utter exhaustion that comes with caring for multiple young children and running a household, day in and day out with no other adult in the home for days at a time. I know what it is like for patience to run so low you feel as if you may explode. I know how it feels to think you're going to cry, but you're too exhausted to waste the energy on crying. I've been there, and I've made it through over and over again.
Here are my tips when you're on your own with the kids day in and day out.
1. Put the Kids to Bed Earlier
When my husband is away I always put my kids to bed earlier than I do when Daddy is home. When Daddy is home they like to stay up a bit later to play with him. When it's just us, I have to make sure they are in bed at a decent time. Sometimes I go to sleep myself, sometimes I stay up and take a nice hot bath, read a book, or work on my own interests that I have shelved for the day.
2. Plan Easy Meals
This is not the time to plan elaborate meals that are going to require lots of clean up. Some nights we just eat sandwiches! My kids don't mind. Sometimes we even reach for the convenience meals that I may not usually cook. Hey, I know about survival mode.
3. Get Out of the House
I know how hard it is to get out of the house with a few very small children in tow, but it is important to get out and have a change of scenery. Go on a playdate, go to story time at the library, eat lunch at the park, or visit with family. My kids especially love trips to the Dollar Store because they each get to pick whatever they want. We even got a few of our outdoor toys there. Which also reminds me, if the weather is nice, go outside and let your kids expel all of their energy in the backyard!
4. Enlist the Help of Your Children
Obviously this won't work for babies or toddlers, but preschoolers can help you. When my husband was deployed, my four year old regularly helped me wash dishes. He also learned how to sort laundry when we washed it, and he learned how to put it away. It's important to teach your kids household skills, and the funny thing is, preschoolers are usually eager to help, so take advantage of it. Sure, the job may not get done perfectly, but something is better than nothing
5. Remember to Breathe and Do Something for Yourself
This tip is for you, Mama. There may be times you feel you are going to go crazy when the kids are acting wild and making a mess and there's no Daddy there to help you get them in line. You may need to take a deep breath and say a quick prayer. I always ask God to give me strength because I do get worn down and exhausted. Use those quiet times to escape for a little bit. Whether it is to read a chapter in a book, or write a blog post. 🙂 You need to remember yourself, too.
If you are married to a traveling man, what are some of your best tips for staying home with young children?