Since I have been so impressed with The Good and the Beautiful Level 2 Language Arts, I decided to purchase Level K for my soon-to-be kindergartner. In this post I want to do an overview of the Good and the Beautiful homeschool curriculum and give you an idea of what is covered and the layout if you are interested in using it with your child. I hope you enjoy this The Good and the Beautiful Language Arts Level K Overview!
The Good and the Beautiful Language Arts Level K Overview
To begin, there are three options for this curriculum. You can purchase the PDF version and print everything yourself, you can purchase the physical copy + PDF, or you can purchase just the physical copy. I chose to purchase the physical copy.
The Good and the Beautiful offers Level 1 – Level 5 PDF versions of their language arts curriculum for free. Level K is not free, but still very affordable.
You will receive the course book, Level K reader, a set of mini books to be cut out and stapled, along with a set of phonics cards that are used in Levels K-2. These will also need to be cut out.
Children who are beginning the Level K course need to know the letters of the alphabet and the basic letter sounds before they begin.
This course does teach children how to read. It begins very simply with short vowel words and word families.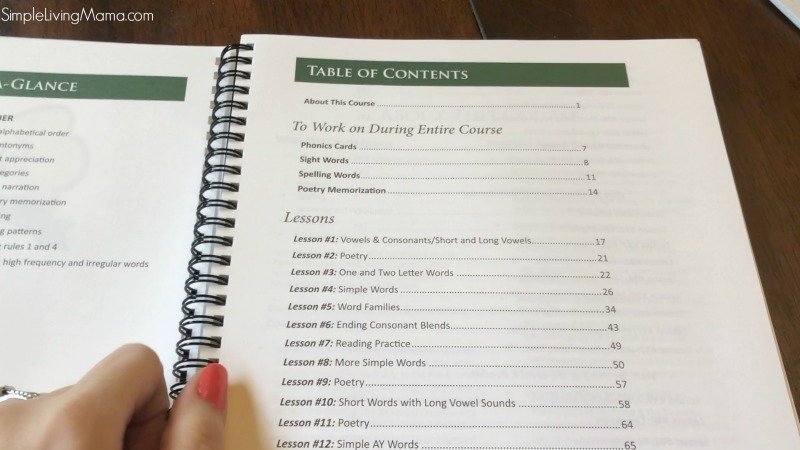 You child will also work on memorizing sight words, spelling words, phonics cards, and poetry memorization.
Here's a look at the assessment for your child to take before beginning the course. You do want to make sure your child can recognize all of these letters and knows the basic sounds they make.
In Level K, your child will work on mastering the first 58 phonics cards.
I love the sight word ladders in the early levels. Once a ladder is mastered, the child gets to color a picture from the scene. My older son really likes these little rewards in Level 2.
One of my favorite parts about The Good and the Beautiful is their inclusion of great artwork. Your child will be exposed to good literature and beautiful artwork through this curriculum.
Here's a peek at the reader. It begins very simply and progressively gets more difficult. I absolutely love the vintage feel of the reader, and it's a really great quality, too!
I cannot wait to begin this with my son in the fall! If you want to see a video flip through of this curriculum, watch below!



You may also like: