It's almost May! You know what that means. Summer is right around the corner! The flowers are blooming here at our new house. That's one thing I can say I've enjoyed about moving a lot. It's always interesting to see what flowers are going to pop up at the new place! We have a pretty rose bush and some azaleas, as well as some honeysuckle! In order to keep up with the upkeep inside the house, my May 2018 cleaning calendar is now ready. It's nice to be able to refer to my monthly cleaning calendars to help me stay on track.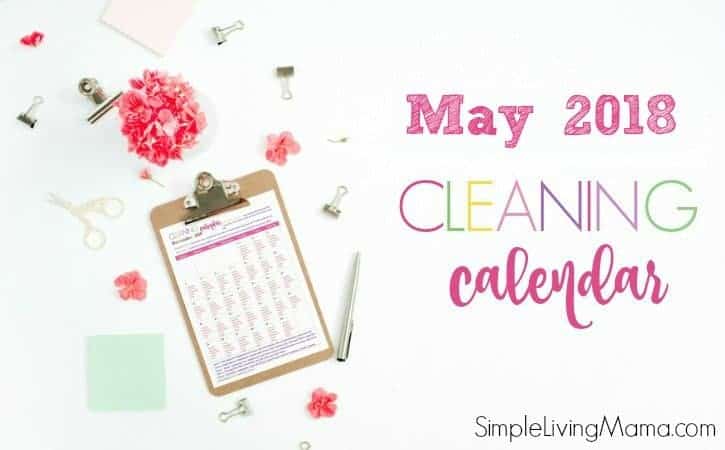 May 2018 Cleaning Calendar
My cleaning calendar lays out each task you should complete each day. It's simple and straightforward, and if you've been getting the calendar for a few months, then you know that the tasks regularly repeat. Unfortunately, cleaning has to be repeated, but hey, if your house gets dirty then you know it's a well-loved and lived in home!
Don't want to wait every month to get the new cleaning calendar? Head on over to my shop to purchase the entire 2018 set and you'll also get a blank editable/fillable cleaning calendar that you can customize.
Missed a month? See all of the past free monthly cleaning calendars.



If you need even more help with cleaning and organizing, my Clean & Organized Home Planner can help.