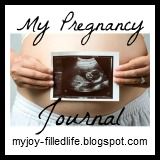 Wow! 37 weeks! Guess that means I'm full term. Baby Boy could be here any day!
I pretty much have everything ready for him. I'm just missing a baby book. We are now just playing the waiting game. I have no idea if he will be here before Mr. Simple has to leave to start his deployment, but I'm not keeping my hopes up. My babies are not known for coming early.
I had my prenatal check-up yesterday. I've made a little progress, but not much. It's kind of disappointing when you have lots of painful Braxton Hicks and cramping, yet it seems like they really aren't doing much.
I'm huge and I have a little bit of the PUPPP rash that I had when I was pregnant with Sis. My SI Joint pain is pretty bad now, too. It hurts so bad to go from sitting to standing. It's even more painful to roll over in bed or try to get out of the bed. I usually feel pretty good in the morning, so that's a plus.
The fatigue is the worst of all of this. I've had a cold for about a week, and I really don't get a chance to rest. I'm tired all of the time. We have fallen behind with homeschooling just because I don't have the energy right now.
I know this sounds like a big complaint! I'm very grateful that our little boy is growing big and strong and that I am healthy. We are having a birthday party for our older kids this weekend. It's so funny that their birthdays are only two weeks apart, and this little one could have a birthday only two weeks after his brother. If not, it will still be less than a month. We love having fall babies!