My new cleaning calendar for April is here and ready for you to download and print! Don't forget, every month in 2017 you can receive a new cleaning calendar to help you maintain a housekeeping routine. Have I mentioned how much I love the bright and cheerful colors of this year's theme? I hope you are enjoying them, too!
April 2017 Cleaning Calendar
My cleaning routine consists of daily tasks, weekly tasks, and zone cleaning tasks. Spend less than 30 minutes per day cleaning to maintain a clean and decluttered home.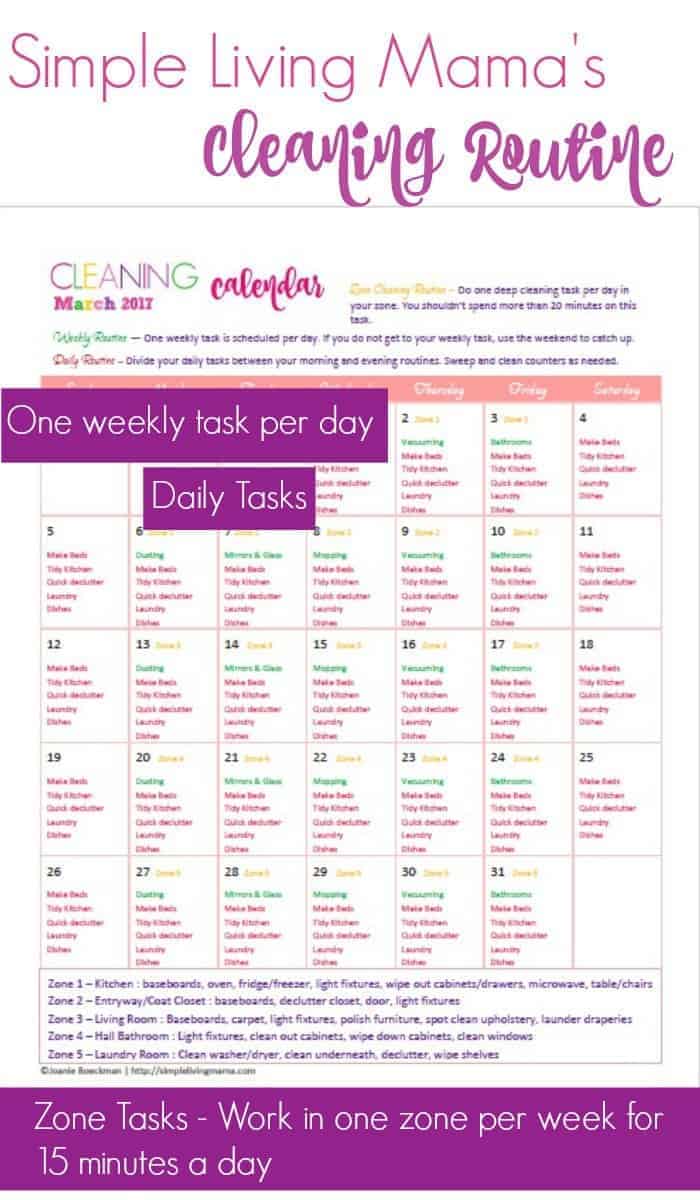 My cleaning calendar lays out each task you should complete each day. It's simple and straightforward, and if you've been getting the calendar for a few months, then you know that the tasks regularly repeat. Unfortunately, cleaning has to be repeated, but hey, if your house gets dirty then you know it's a well-loved and lived in home!
Since it's April, it's also Spring Cleaning month here on the blog. My Spring Cleaning Planner is now available! Go check it out so you can get all of your spring cleaning organized!
Need a different calendar? Check out my other monthly cleaning calendars!