This post may contain affiliate links. Please see my disclosure and privacy policy for more information. As an Amazon associate I earn from qualifying purchases.
We finished the O is for Octopus unit last week and I am happy to say we are getting back into the groove of doing more fun stuff with our My Father's World Kindergarten curriculum!
Bug always completes all of the worksheets and I am so thrilled to see that we are actually making progress with My Father's World. He can read a few words now! His handwriting is slowly improving. Everything is starting to make sense, and honestly my favorite part of being a homeschool mom is witnessing all that he is learning!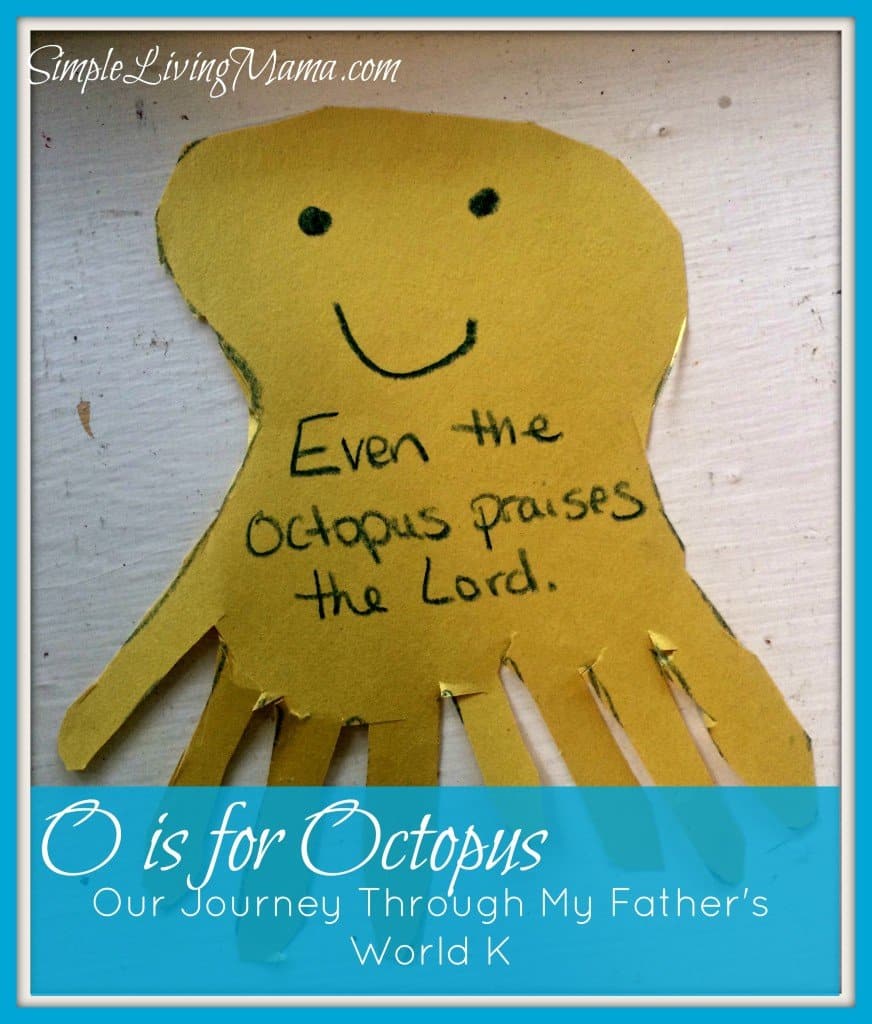 O is for Octopus – My Father's World Kindergarten

So, what fun things did we do with this unit? The kids drew octopi in their natural habitats. Above is my three-year-old's chalkboard drawing of an octopus. Bug took the traditional route and drew his octopus on a large piece of paper.
We made octopus hot dogs. Yeah, it looks kind of gross, but the kids really got a kick out of it!
Not related to the octopus unit, but we have been spending a lot more time outside! The weather has either been snowy, which the kids love, or it's been really nice!
You will see in the first photo of this post that we made a hand octopus with our words to remember on it! This was really easy to make and Bug cut it out himself.
To learn a little bit more about the octopus, we watched some YouTube videos. This octopus video was our favorite!
We are continuing our ocean theme with our unit this week on water. We are doing fun science experiments with this one, so stayed tuned!
Don't forget to follow my My Father's World Pinterest board for more ideas!