Postpartum Essentials for Mama – Creating a Postpartum Care Kit
This post may contain affiliate links. Please see my disclosure and privacy policy for more information. As an Amazon associate I earn from qualifying purchases.
I am now 36 weeks and I am feeling like it's crunch time. I have to get everything ready for this little man! We got all of his clothes out and Nana washed them all for me. I have most everything I need for him, I just need to put together my own postpartum essentials, set up his swing, and install his car seat, and then we are good to go. These essentials are part of my pregnancy tips!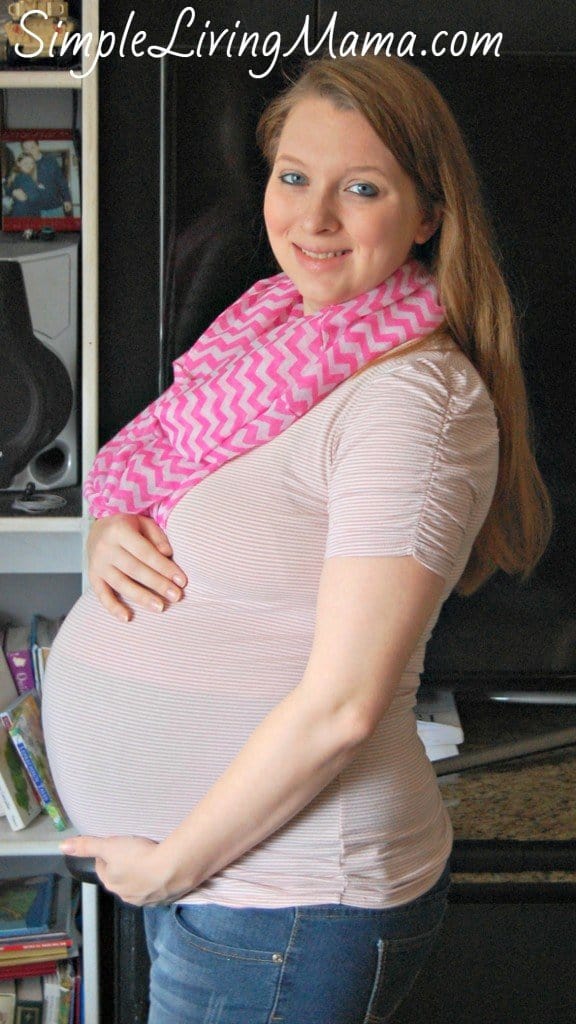 Postpartum Care Essentials for Mama
Baby is head down and ready to go! I am measuring at 40 weeks already, which is no surprise to me. I'm known for making large babies.
So, what are my postpartum essentials? These are the items I would put in a postpartum care kit if I were making one.
I like to make a little mini kit with the things I need. I get several of my items from the hospital and just bring them home with me. Some things I do buy ahead of time so they are ready for me when I come home!
Postpartum Recovery Kit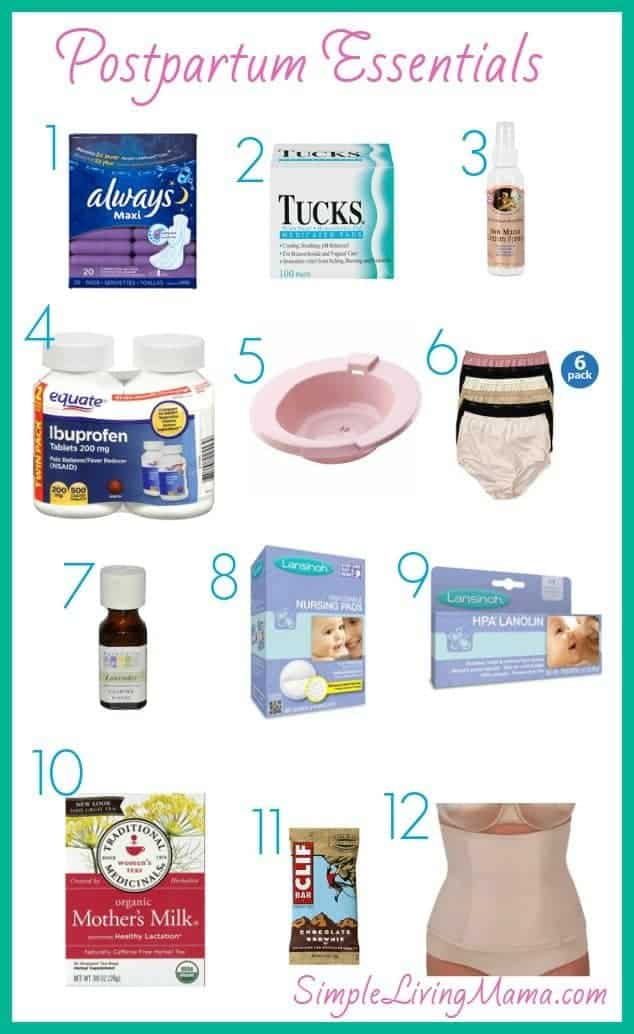 1. Extra long pads (bring some from hospital)
2. Tucks pads (bring some from hospital)
3. Bottom spray (bring home from hospital)
4. Ibuprofen (I usually get a prescription for this)
5. Sitz bath (bring home from hospital)
6. Granny panties (purchase ahead of time)
7. Lavender Essential Oil/Tea tree oil (for sitz bath)
8. Nursing Pads
9. Nipple Cream
11. Protein bars/Lots of healthy snacks
12. Postpartum corset – I love my Bellefit corset. Use code SIMPLE20 to get $20 off your Bellefit! Read more about my experience with Bellefit.
What to Buy For Postpartum Care
My best advice is to take home what you can from the hospital. I forgot to mention a peri bottle, but they will give you one at the hospital. This is essential that first week or so during your postpartum recovery. You won't want to use toilet paper after using the bathroom, so the peri bottle helps keep things clean.
Creating a Postpartum Care Kit
I particularly love products from Earth Mama Angel Baby. Their Big Push Birth and Baby Kit contains several amazing products for both mama and baby after birth.

Earth Mama Postpartum Recovery Kit
The birth and baby kit is pretty much a pre-made postpartum care kit for both mom and baby. I particularly LOVE the postpartum bath herbs and new mama bottom spray. All of the stuff for a new baby is wonderful, too!
Of course, if you do not want to go the route of a pre-made kit, including all of the essentials I listed above in a nice basket would also make a wonderful gift for a new mama.
Have you heard of "Lying In?" It's a period of time after baby is born that mama takes time to rest. I have done this after the births of my last two babies, and it's been wonderful. Grab a free Postpartum Lying-In Plan by clicking the picture below!
Postpartum Bathroom Kit
Are you ready to make a postpartum kit for your bathroom? You will need a small postpartum basket of items next to your toilet in the first week or two after giving birth. Here are my suggestions:
Peribottle
Pads in varying sizes
Hemorrhoid Pads
Anesthetic Spray
These items will come in handy for helping you clean up after using the bathroom and to provide you with relief!
What are your postpartum essentials?
You may also like:
Baby on a Budget – What You Actually Need