Almost halfway through! I'm participating in My Pregnancy Journal link-up, so here's the answers to some questions!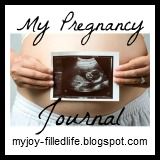 How far along are you?  I am 19 weeks 2 days.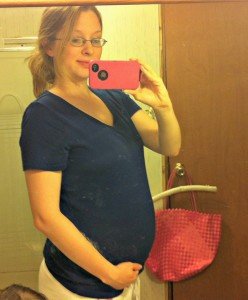 Baby's growth?  I don't know technically how big baby is this week, but he or she has caused some noticeable growth on my end. Baby has been kicking up a storm!
Medical Stuff? Nothing new this week. My anatomy scan is on Monday and my 20 week appointment is on Tuesday!
Best Moment this week? Hearing my son adamantly tell me the baby is a "gul!" He's been saying it for a while and hasn't changed his mind!
Cravings?  Subway!
What Made Me Cry This Week?  Not pregnancy related, but thinking my son was lost for about 20 seconds in a store. Scariest moment!
Sleep?  I'm not sleeping well. I'm getting bigger and more uncomfortable. Having two other kids in bed next to me doesn't exactly help!
Thoughts from the family….  The kids are excited. Bug seems to really understand what's going on.
 Prayer Requests?  Just dealing with a lot of stress. Mr. Simple has been working a lot and I really miss him. We have a lot to get done around the house to just get settled since we moved in February. We still have an entire room to unpack and set up. Ugh.
Discussion Question:  Hmmm. I like to take a special snack bag with me to the hospital. I put granola bars and some of my favorite treats in it.