It's always fun to plan preschool book lists based on seasonal themes. During November, you could plan a Thanksgiving theme for your little one and use this Thanksgiving themed preschool book list to build a lesson plan that will hold the attention of your child. Here you will find 20 books based on a Thanksgiving theme that are perfect for your young learners.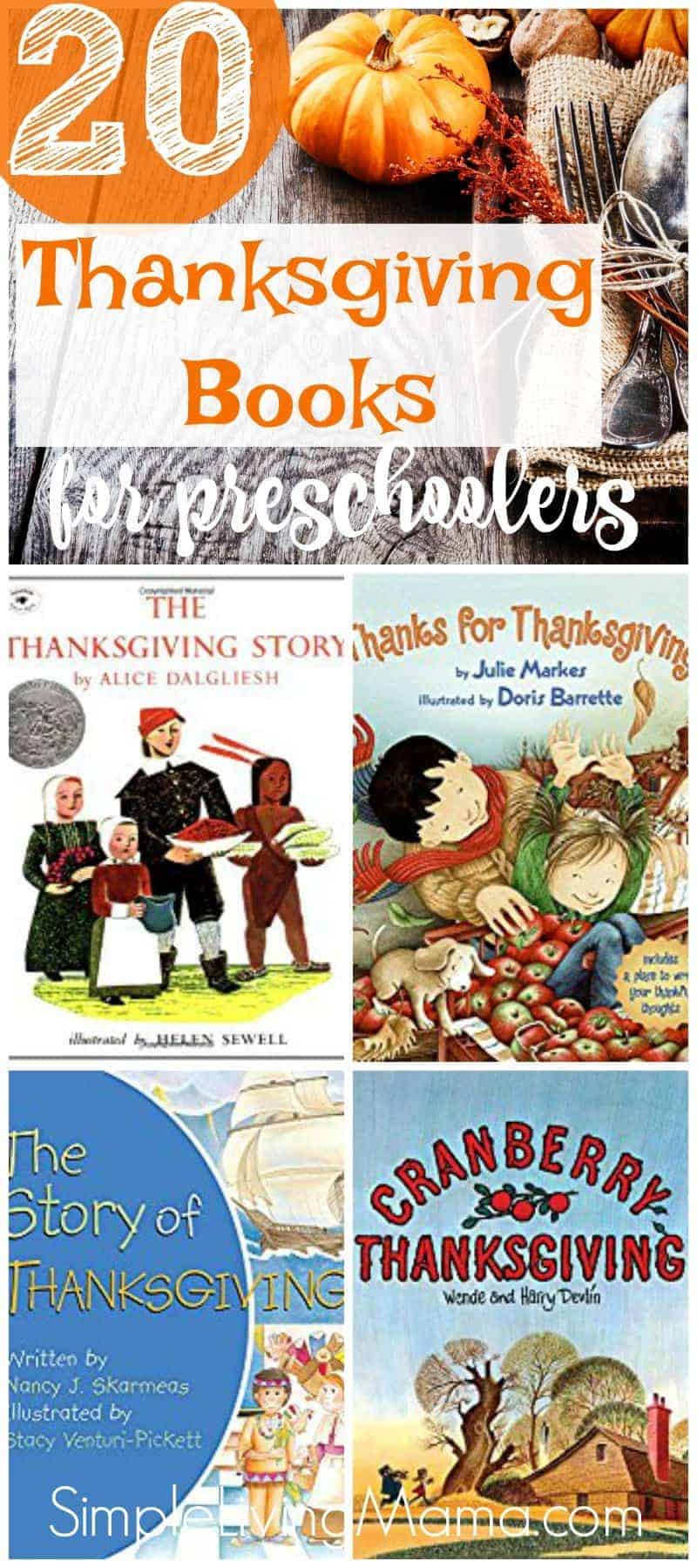 Thanksgiving Themed Preschool Books
Click on the books below to learn more about them.
Thanksgiving is for Giving Thanks
Pete the Cat The First Thanksgiving
Squanto's Journey: The Story of the First Thanksgiving
Cranberry Thanksgiving
The Story of the Pilgrims
There Was An Old Lady Who Swallowed a Turkey
The Berenstain Bears Give Thanks
I Know An Old Lady Who Swallowed a Pie
One Little, Two Little, Three Little Pilgrims
The Berenstain Bears Thanksgiving All Around
Twas the Night Before Thanksgiving
Other Thanksgiving Posts
Thanksgiving Activities and Ideas