How To Plan a Year Round Homeschool Schedule
This post may contain affiliate links. Please see my disclosure and privacy policy for more information. As an Amazon associate I earn from qualifying purchases.
One of the main things I LOVE about homeschooling is the freedom we have to plan our own schedule. Because we live in Alabama and it is miserably hot during the summer, it is a lot more feasible for us to school during the summer and take breaks when the weather is nicer (and less people are out in public). Today I am going to show you how to plan a year round homeschool schedule, and show you some of the options we have used in the past. These tips work well whether you are homeschooling multiple ages, or just one child.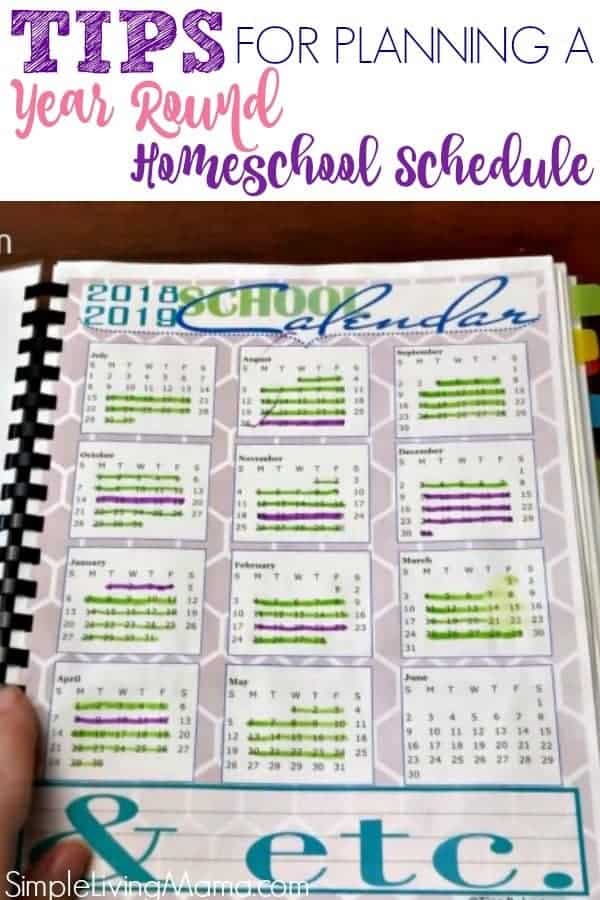 How To Plan Your Homeschool Year
Our state requires we school 180 days a year. The first thing I did was print out a yearly academic calendar at a glance. I used two different markers to differentiate between school weeks and planned time off. I knew I wanted to take the entire week of Thanksgiving off, as well as at least three weeks during the Christmas season, so I marked those days with a purple marker.
Sabbath Homeschool Schedule
This year I wanted to try a new approach and do a six weeks on, one week off schedule. This is also known as a Sabbath homeschool schedule because we take a break on the seventh week of school. I think having an entire week to catch up on anything that needs to be done, to do some home projects, or just prep for the next few weeks will be beneficial for me and the kids.
I used my green marker to fill in the weeks I planned to school. Our school year begins halfway through July because it is entirely too hot where we live to enjoy anything outdoors. It just makes more sense to go ahead and get started with the school year. Our six weeks on, one week off schedule kind of gets a little wonky around the holidays.
For example, before Thanksgiving we only have four weeks of school, and then we have our one week break. We will then go on to have three weeks of school before our three week Christmas break. We pick back up with the six weeks on, one week off schedule in January.
Homeschool Term Schedule
Since I divide our homeschool into nice six week blocks, I do a lot of my homeschool planning by terms. We are required to do 180 days of school, or 36, 5 day weeks. This breaks down nicely into 3, 12 week terms.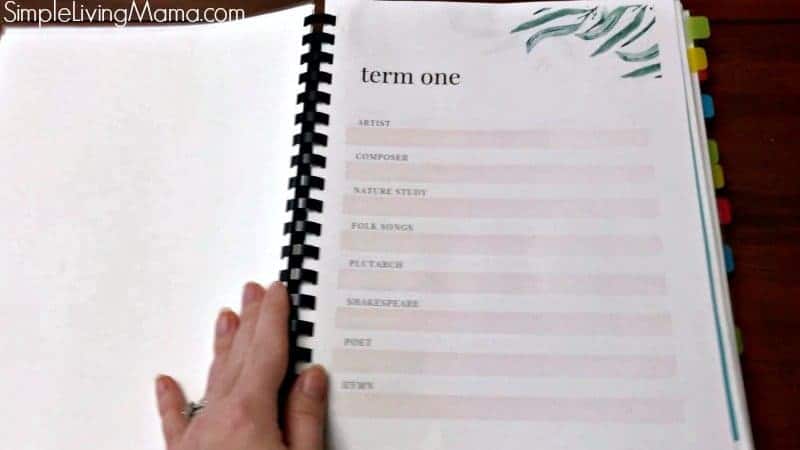 Our first term runs from July 23 – October 26. Our second term runs from October 29 – February 15. Our third term runs from February 25 – May 24.
4 Day Homeschool Schedule
There was a time I did only a 4 day homeschool schedule. We always took Fridays to run errands and clean the house. I did not have to keep strict attendance records in Arkansas, so it was very easy for me to do this without being overly concerned with counting days for school.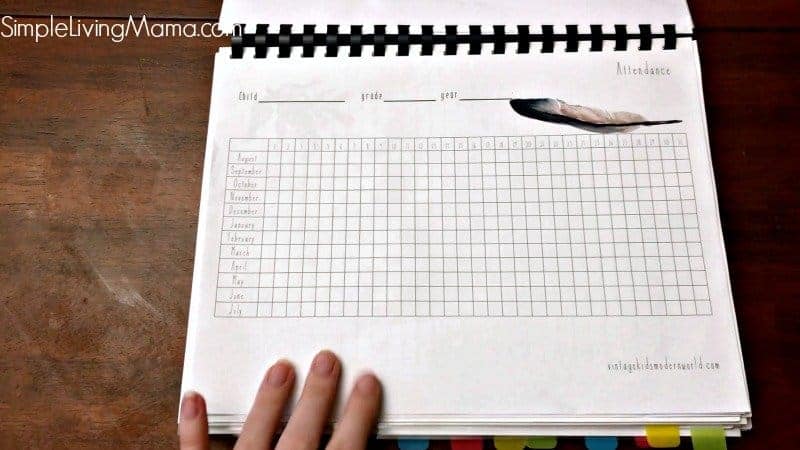 Now, we do school on Fridays, but we always make sure Friday is a light day. We do not do language arts or math on that day. This way, I can still spend the afternoon working on our weekly cleaning routine since I am no longer dividing those chores up throughout the week.
Sample Year Round Homeschool Schedule
I keep my calendar at a glance and my attendance sheet right in the front of my DIY Charlotte Mason planner.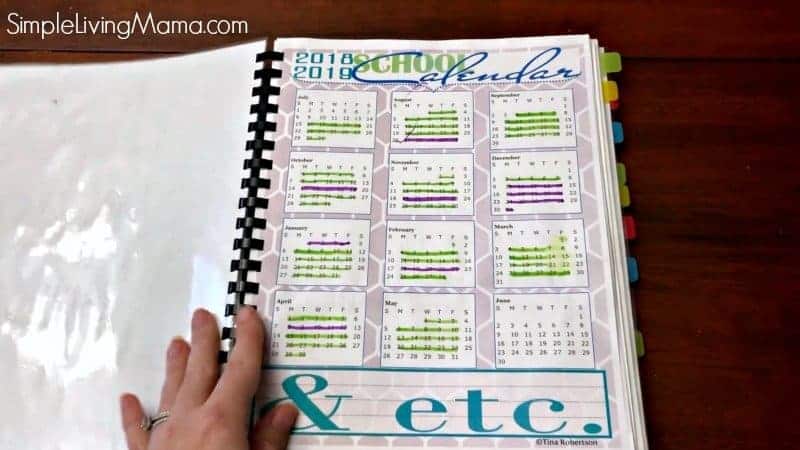 I began our homeschool year on July 23, and decided to only take three weeks for Christmas instead of four as shown above. We have a one week break nearly every month except September and March. If something comes up, I have the freedom to adjust and continue our school year into June a bit if need be. We will not start our 2019-2020 school year until the end of July, so the kids do still get an extended break during the summer.
I hope this post on planning your year round homeschool schedule was helpful! I know sometimes it helps to see how other families plan before you start planning your own schedule. Let me know, do you school year round?