Little Miss Muffet Activities for Kindergarten
This post may contain affiliate links. Please see my disclosure and privacy policy for more information. As an Amazon associate I earn from qualifying purchases.
I don't think there's anyone who can't recite some nursery rhymes from their childhood. Nursery rhyme activities are important in my homeschool. We sing them, we recite them, we reenact them, and have a lot of fun with them! Today's post is all about Little Miss Muffet activities for kindergarten. Use some of these ideas to teach this classic nursery rhyme to your little ones!
Little Miss Muffet Printable Activities
Let's start with some fun Little Miss Muffet printable activities! Our Little Miss Muffet Nursery Rhyme Printable Pack includes a sequencing page, cut and color book, and printable puppets that can be used for story retelling.
There are also some Little Miss Muffet printable posters included! We use the printable posters in our morning time menus to say the nursery rhyme together during morning time.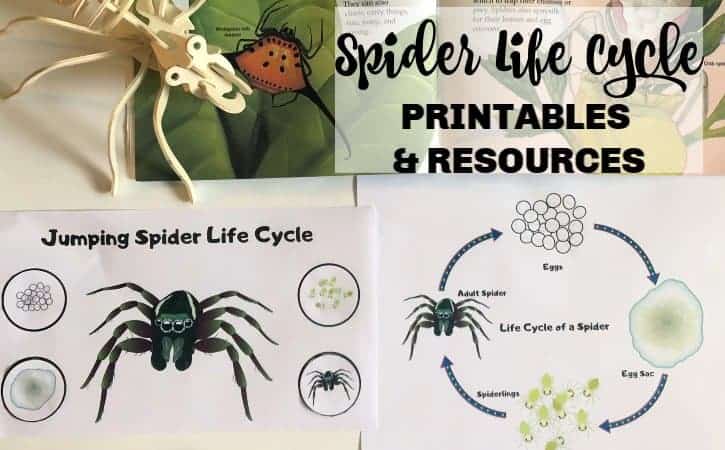 If you want to take Little Miss Muffet a step further and study that spider that frightened her away, check out our Life Cycle of a Spider printables to learn a little bit more about spiders.
One great way to help your child understand the nursery rhyme is to practice sequencing. Our printable pack includes a cut and paste sequencing page, but you can also use the printable puppets to practice putting the story in order. Nursery rhymes are a great precursor to more complicated reading comprehension.
Little Miss Muffet Crafts
My kindergartner loves doing crafts. They may not be my favorite thing to do as a homeschool mom, but a lot of kids think they are a lot of fun! Here are a few fun Little Miss Muffet crafts you can do with your kindergartner or preschooler.
This cute egg carton spider craft is perfect for Little Miss Muffet!
This adorable bouncing spider craft is made with paper plates!
If your child needs some cut and paste practice, this Little Miss Muffet cut and paste craft will do the job!
All of these cute Little Miss Muffet crafts can also be used as art projects for preschool or kindergarten!