A couple of weeks ago we finished up studying Norway. I love that My Father's World is giving us an entire year of exploring countries and cultures. Today I am going to share with you MFW ECC Norway ideas and activities.
My Father's World ECC Norway Activities and Ideas
I've never known much about Norway, so it was interesting for me to learn all about this country with my kids. Did you know that Norway has one of the highest standards of living in the world? I didn't. It was fascinating.
Another fun fact that I really enjoyed learning is that Norway is known as the Land of the Midnight Sun because there are days when the sun shines almost all day and night.
Norwegian Recipes
As always, when we finish studying a country we try a recipe or two from that country. I chose to make Norwegian meatballs using this recipe.
It was definitely a hit with the kids!
Rosemaling a Cardboard Chest
Our art project during this study was rosemaling a cardboard chest. I chose an old Kiwi Crate box, painted it white, then let the kids rosemale it.
We definitely aren't professionals, but I think it turned out pretty! P.S. Our Kiwi Crate box made an excellent base for our cardboard chest! My kids love getting their Kiwi and Tinker crates every month!
Books About Norway
Of course, I just had to check out books about Norway. We got Norway, Cooking the Norwegian Way, Welcome to Norway, and Annika's Secret Wish.
Annika's Secret Wish was perfect for the Christmas season.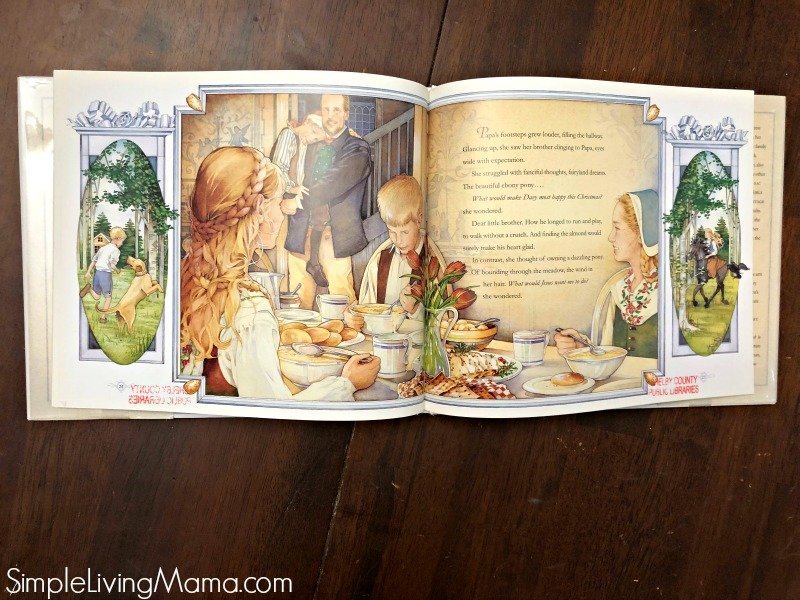 YouTube Videos About Norway For Kids
There are several videos on YouTube about Norway. Be careful ad preview anything you find, though, because several videos I found were not really appropriate.
Other Fun Activities
Since we studied Norway in December, we did a lot of Christmas school. We made gingerbread cookies, put together puzzles, and did lots of Advent activities with our morning basket.
More Resources for My Father's World ECC
Did you know Kiwi Co has a new line called Atlas? It looks so fun and would go perfectly with ECC.
What We Are Studying in MFW ECC