Welcome to Day 2 of our 10 Days of Nature Study series! Today we are going to talk about nature study curriculum and resources. There are so many options available now that even the mom who knows nothing about nature study could easily begin nature studies with her kids. I'm excited to show you some options to bring nature to life in your own backyard!

General Nature Study Curriculum + Resources
We are going to begin with nature study curriculum that is more general. This is curriculum that could take you through an entire year of nature study or it could be curriculum that looks at multiple subjects.
Let's chat about Gentle + Classical Nature. I love Erin's style for all of her products and this one is not only beautiful, but also currently free! She has her nature study curriculum separated by terms. The first term is currently available and you will study inland waterways + forests. So you'll be looking at amphibians, freshwater fish, inland birds, butterflies, bees, reptiles. arachnids, and worms!
Nature Studies, Nature Journals + Poems Throughout the Year
This is a 216 page eBook full of monthly nature studies. You will get an entire list of nature study ideas for 12 months, divided by the seasons.
This is a free version of the nature studies offered above. This is perfect to try out for the summer if you'd like to give nature study a go right now!
Outdoor Learning for Preschoolers
Just have preschoolers? Get your littles involved outside with this unit that includes a nature walk, sensory exploration, and book recommendations!
This is a comprehensive guide that allows you to connect nature with all aspects of learning. Not only will you do nature study, but you will also connect with your community!
This is written from a Charlotte Mason perspective. You'll get a supply list, study six trees throughout the seasons, learn about picture-painting and sight seeing for each season, 4 themed nature walks, and 43 different nature studies.
This free nature study curriculum uses The Handbook of Nature Study to cover a different topic each term.
We personally use The Homeschool Garden which uses nature study cards related to our monthly theme.
Exploring Nature with Children
This popular curriculum is a complete, year-long curriculum that takes you step by step through nature study for the entire year. You'll get a themed nature walk for each month, a themed book list, a poem, a piece of art, and references to The Handbook of Nature Study.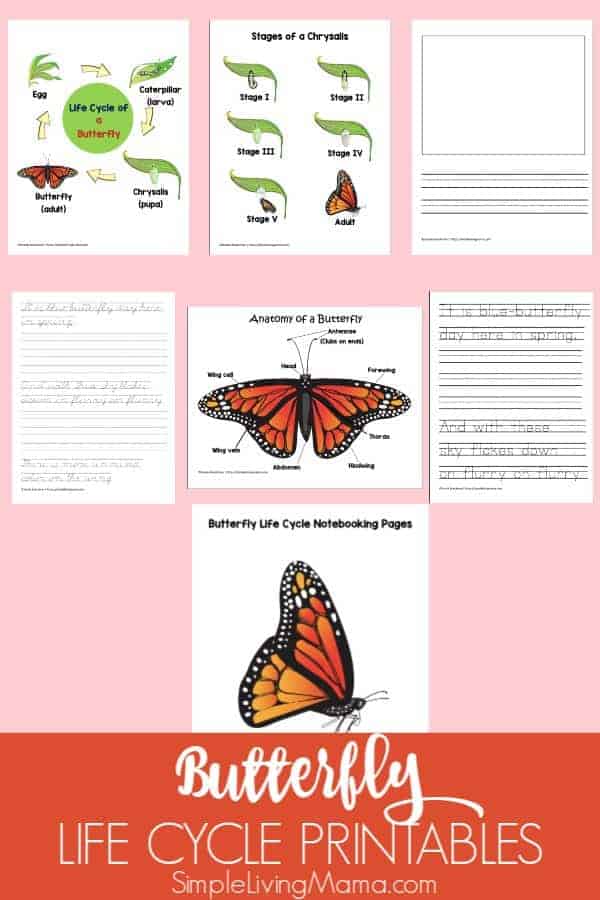 Topic Specific Nature Study Resources
Next, we are going to take a peek at nature study resources you can use when studying a specific topic in nature.
This super cute nature study includes notebooking pages and butterfly life cycle pages!
Like the above, find notebooking pages and life cycle pages!
The bee nature study pages include notebooking pages, bee anatomy, and bee life cycle pages.
Keep a moon journal and label the phases of the moon.
Learn about wildflowers in your area with these notebooking pages!
Keep track of local insects with these notebooking pages!
Learn all about snails with this nature study!
NaturExplorers are individual nature studies on a variety of topics. Each nature study takes you on a guided nature walks and you will get to choose from a variety of activity ideas and notebooking pages!
Check out all of our Nature Study posts!