Honey Bee Unit Study + Printables
This post may contain affiliate links. Please see my disclosure and privacy policy for more information. As an Amazon associate I earn from qualifying purchases.
I have a five year old little boy who is fascinated by bugs. He loves to go outside and search for bugs. We have spent countless hours looking at bug books and learning the names of little creatures I had never given a second thought. I thought it would be a good idea to add some unit studies to our homeschool based on bugs. I created a honey bee unit study with some printables to introduce all of my elementary kiddos to the wonderful world of honeybees!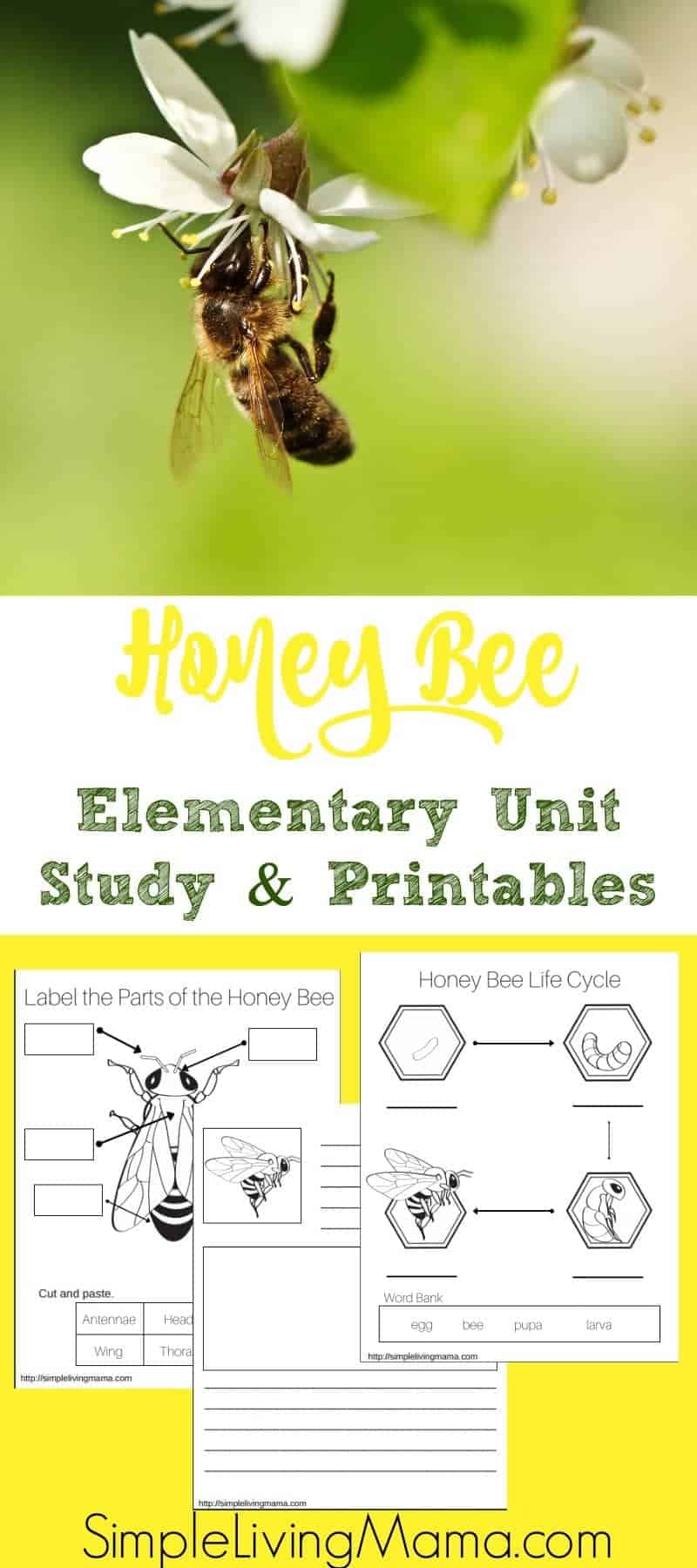 Honeybee Unit Study
The first thing I did was choose a good book to base our unit study on. We decided to use Honey in a Hive from the Let's Read and Find Out Series. This book took us on a fascinating journey as we learned all about honeybees. We learned about the queen bee, the worker bees, and the drones.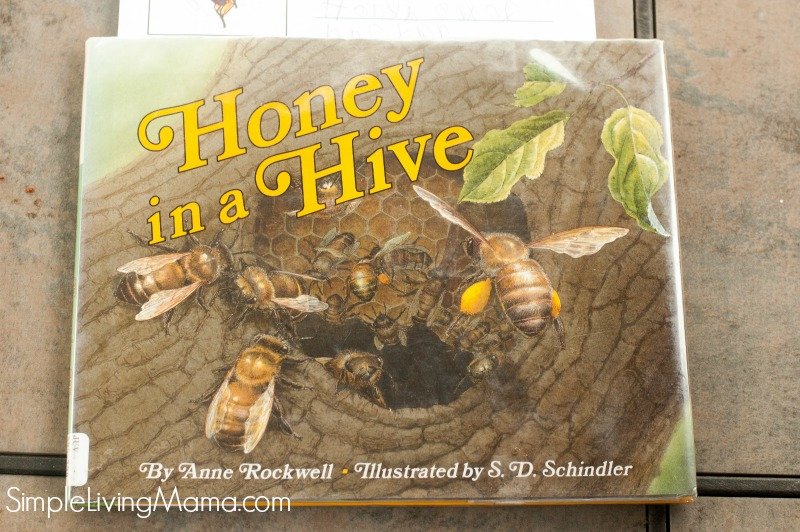 We went on to learn about how honey is made. I never really thought much about the process. Did you know the worker bees collect the nectar from flowers and bring it back to the hive, where their wings fan the nectar in the honeycomb and turn it into honey? It was rather fascinating!
Pollination Activity
I decided to set up an activity for the kids to help them understand how pollination occurs.
Here's what you'll need to do this activity.
A bag of chips that is orange in color – Cheetos are the easiest to use, but we used BBQ chips
White paper
Scissors
Plastic cups
Place some chips or cheetos in plastic cups.
Have the kids draw a flower on their white paper and cut it out.
Cut an opening in the middle of the flower.
Tape the "flowers" to the plastic cups.
Each child should take some chips from the plastic cups. Explain to them that this is what the bees do when they visit a flower and collect pollen.
Without washing off the "chip dust" from their hands, have them go to another cup to collect more "pollen."
Afterwards, examine the paper flowers on the tops of the cups.
What do you notice about them? Can you see the chip or Cheeto dust on the paper?
This is how pollination occurs as bees visit different flowers of the same variety. They carry the pollen on their legs and transfer it to the correct part of the flower!
Honeybee Unit Study Printables
I created some fun printables to help my kids learn even more about honeybees.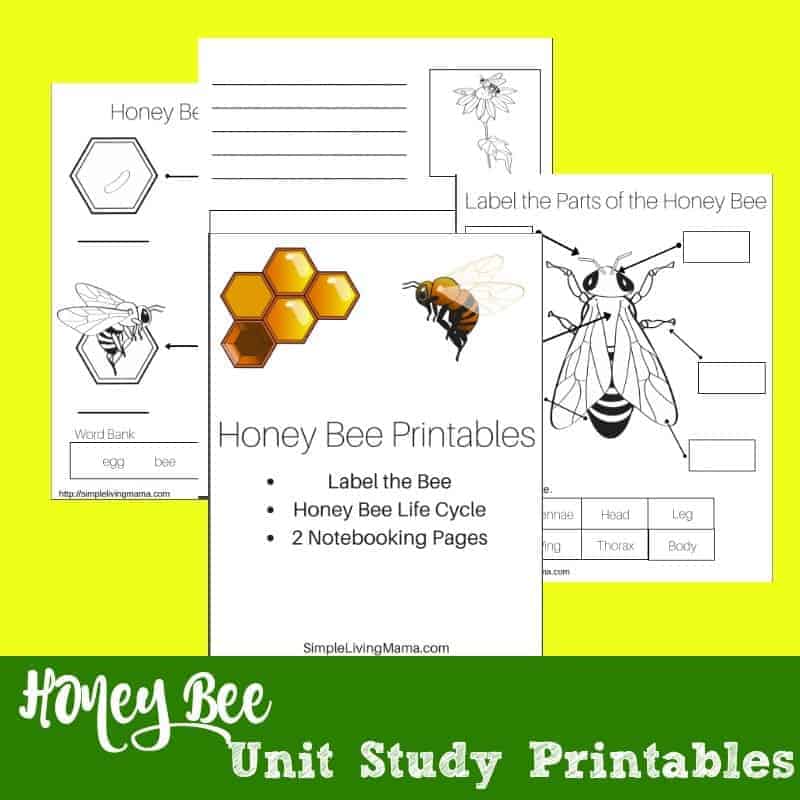 We first stared with the Label the Bee printable. My kids cut out each part of the bee and glued it on the correct spot.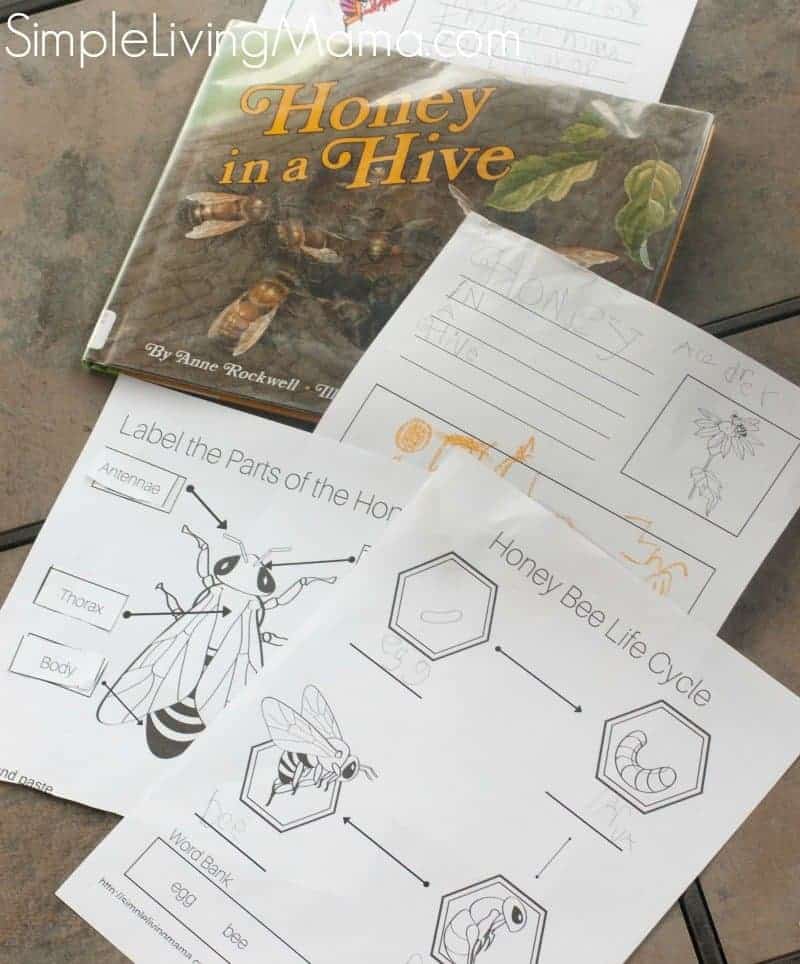 Then we worked on the honeybee life cycle page. My kids had fun labeling this one, especially my five year old!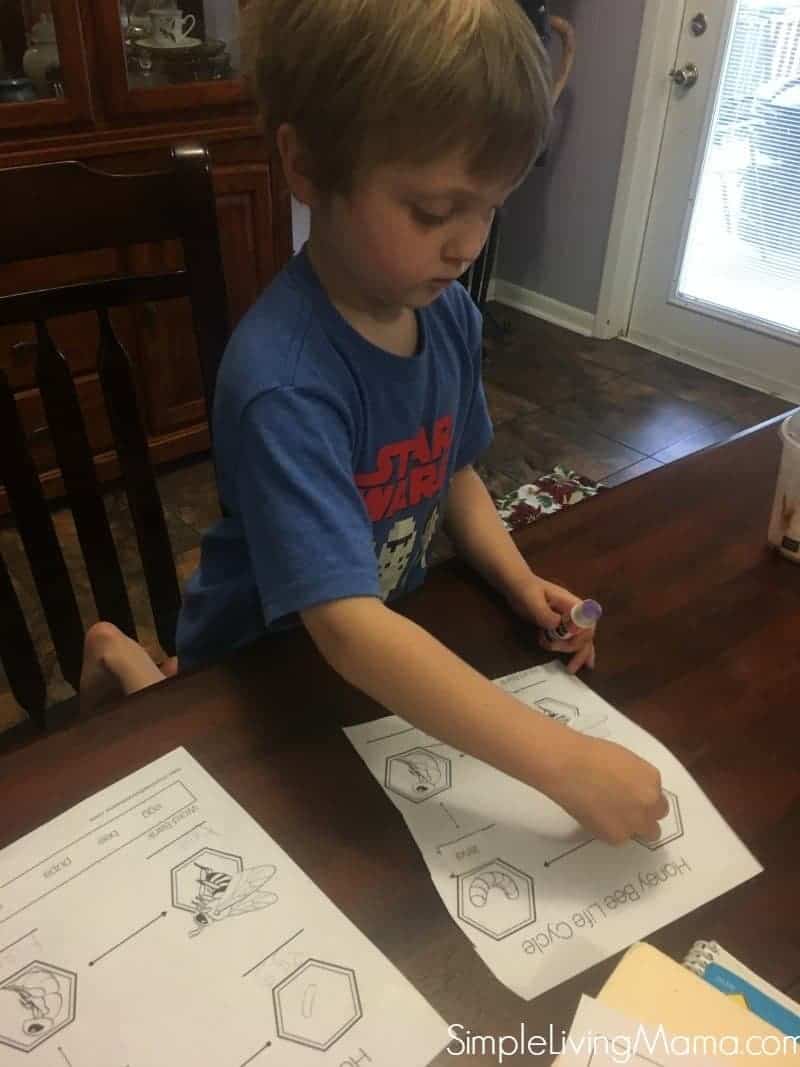 Finally, I included some notebooking pages for my third grader. He was able to write about what we learned in the Honey in a Hive and complete a drawing of his own.
We have had so much fun learning all about bees! You could even try to do some of these activities as part of a preschool theme.
We are also going to do a raw honey tasting with some local honey
Don't forget to grab your bee unit study printables!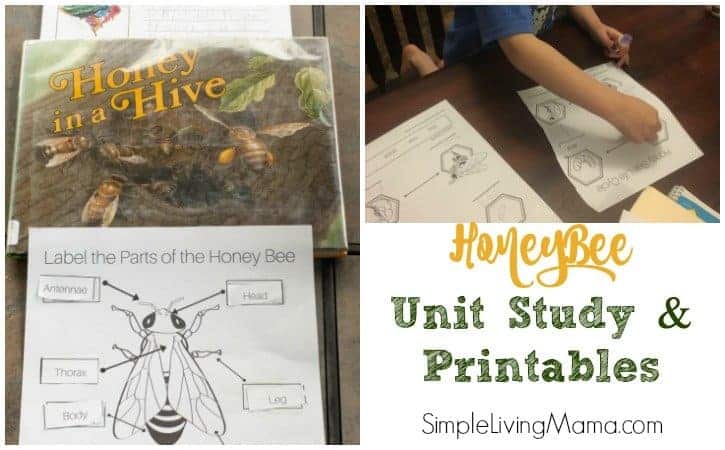 Here are even more resources for your honeybee unit study.
Come check out even more science activities from the Let's Read and Find Out series!