7 Nature Study Books You Need In Your Homeschool Library
This post may contain affiliate links. Please see my disclosure and privacy policy for more information. As an Amazon associate I earn from qualifying purchases.
Today is day one in our 10 Days of Nature Study for Kids series and I'm beginning by sharing with you 7 nature study books you need in your home library. These are books that I personally own (except for one) and LOVE! They will inspire, encourage, and help you identify the nature in your own backyard! Let's dive into these amazing books!
Nature Study Books for Homeschool
Great Things to Do Outside
I'm going to begin with this book because it is full of amazing ideas for spending time in nature. If you need a creative project to get your kids interested in being outside, this is the book for you. My kids have been inspired to make an insect house, a fairy ring, and flower crowns from this book!
The Usborne Outdoor Book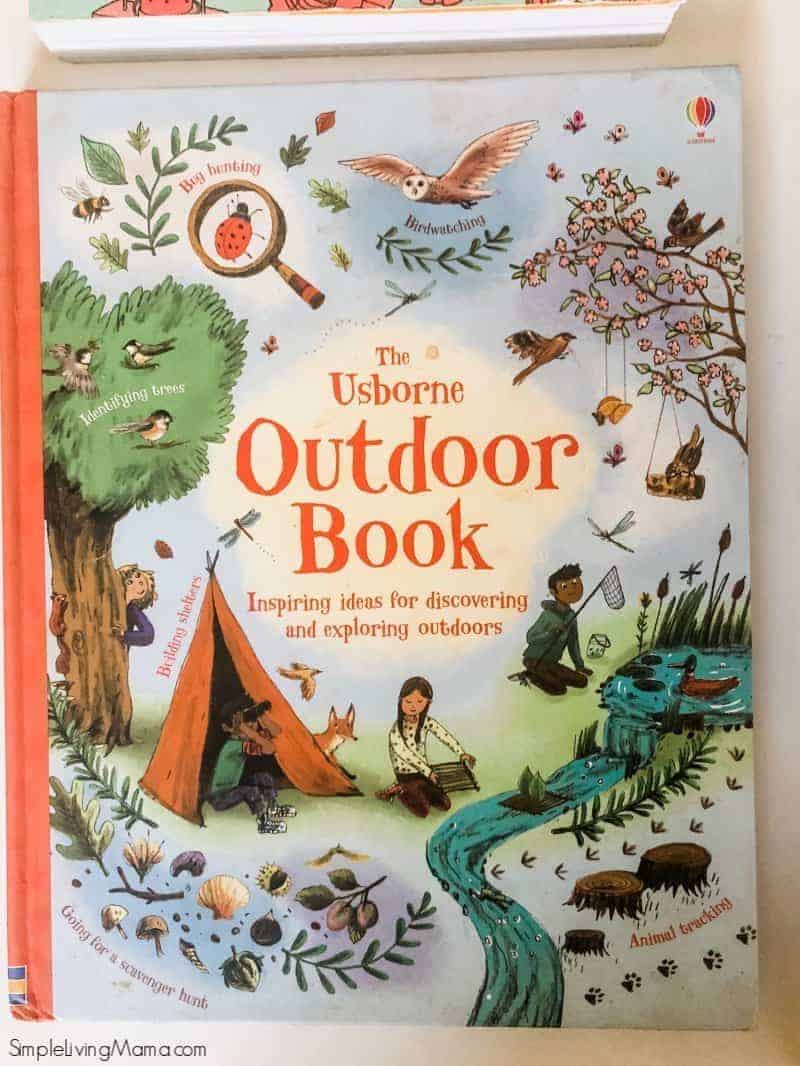 This book is another wonderful resource full of fun and colorful pictures and lots of information. The Tree detective page shown below is an example of information found in this book to inspire young learners. It's also a lot of fun for kids who are interested in camping and really spending time in the outdoors.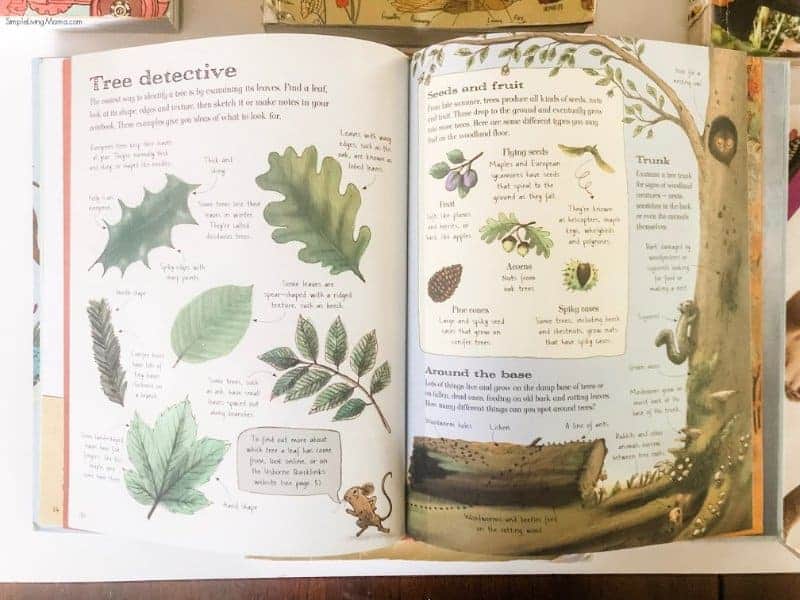 A Pocketful of Pinecones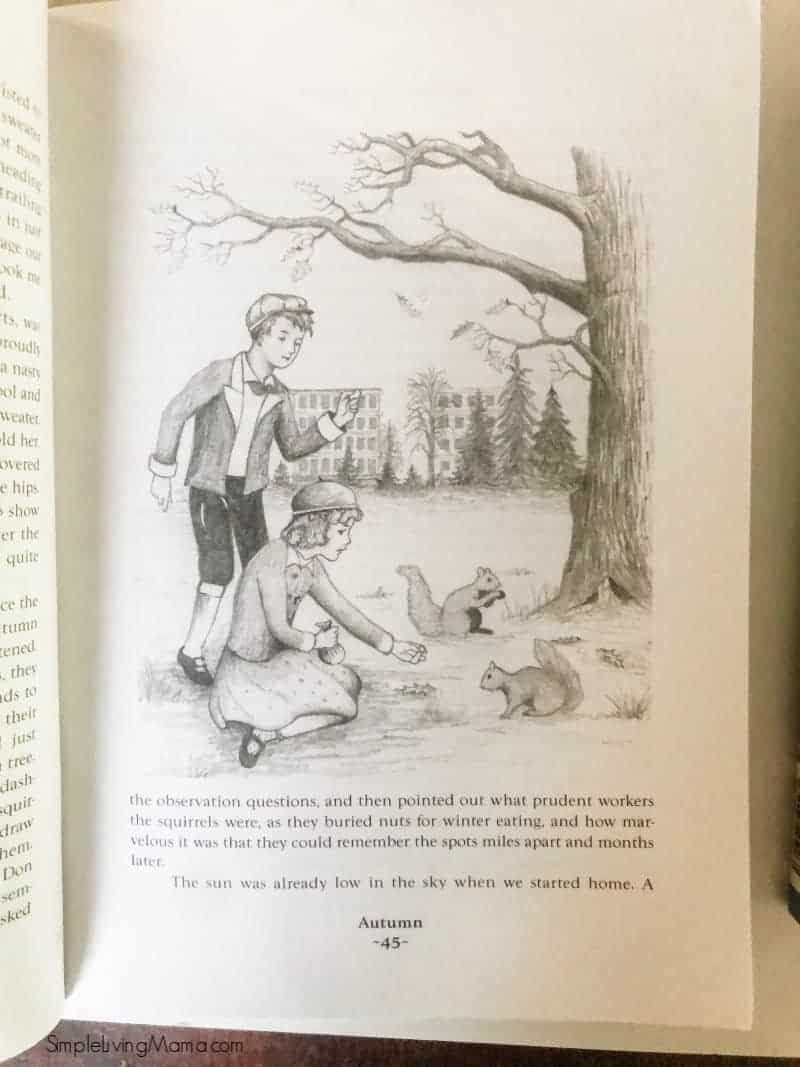 I recommend A Pocketful of Pinecones for moms. This book is written by Karen Andreola, the same lady who wrote A Charlotte Mason Companion. This book will inspire you to look at nature in a new way and give you ideas for getting your children involved in nature, as well. It's written in story format from the perspective of a homeschool mom. You'll see the challenges she faces and how she perseveres and uses nature study to help.
Christian Liberty Nature Readers
We love the Christian Liberty nature readers. This books are full of fun little stories about all kinds of different animals. The stories include practical nature information. They are fun to read and even children in about second grade and up can read these books on their own!
Nature Anatomy
I highly recommend Nature Anatomy. Our copy is well-loved. The kids love looking up all kinds of things they find outside and I enjoy the drawings in this book because they are fairly easy to recreate. I actually used this book to help me when I first began my nature journal. I used the drawings as a guideline to help me create my own journal entries.
Farm Anatomy
I also recommend Farm Anatomy for the same reason as Nature Anatomy. Of course, this book covers farm animals and plants. We have used it for a gardening unit and also some farm studies, as well.
I don't actually own a physical copy of this book, but it is next on my list to add to my shelf. You can find free digital copies online. Of course, those are harder to navigate, but this book is full of information on just about everything related to nature study that you can imagine.
So, if you're just getting started with nature study and you're looking for some books to encourage you and inspire you, definitely check out these books and think about adding them to your shelf!
Don't forget to check out the rest of our series 10 Days of Nature Study!