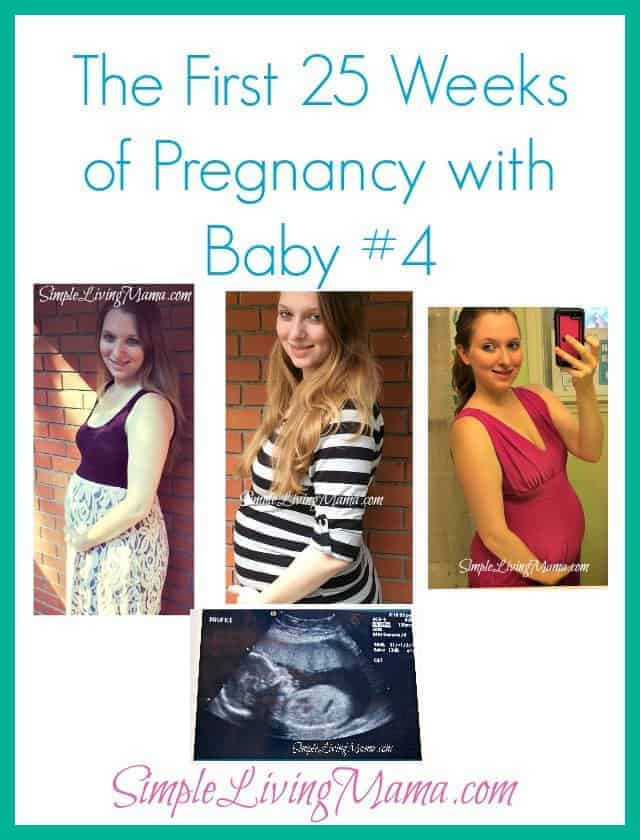 Since announcing my pregnancy with baby #4, I realize I haven't given anymore updates! Life is crazy when you're pregnant with your fourth baby. Sometimes I barely have time to think about my pregnancy! This poor, sweet baby really has everything he (yes, I said he!) needs from his big brothers. I do plan to get a new bassinet for him, as well as a couple of personalized things, but other than diapers we don't need anything!
I'm going to do a quick recap of what the first 25 weeks of pregnancy with baby #4 have been like for me!
Weeks 4-16
I found out I was pregnant on Memorial Day, which was pretty neat! I didn't start getting sick until I was around six weeks pregnant, and then I stayed very, very sick right up until 16 weeks. I was extremely nauseous and exhausted. I honestly did not get much done other than baby baking and taking care of my other three kids.
We got our very first glimpse of baby at 9 weeks. Such a cute little bean!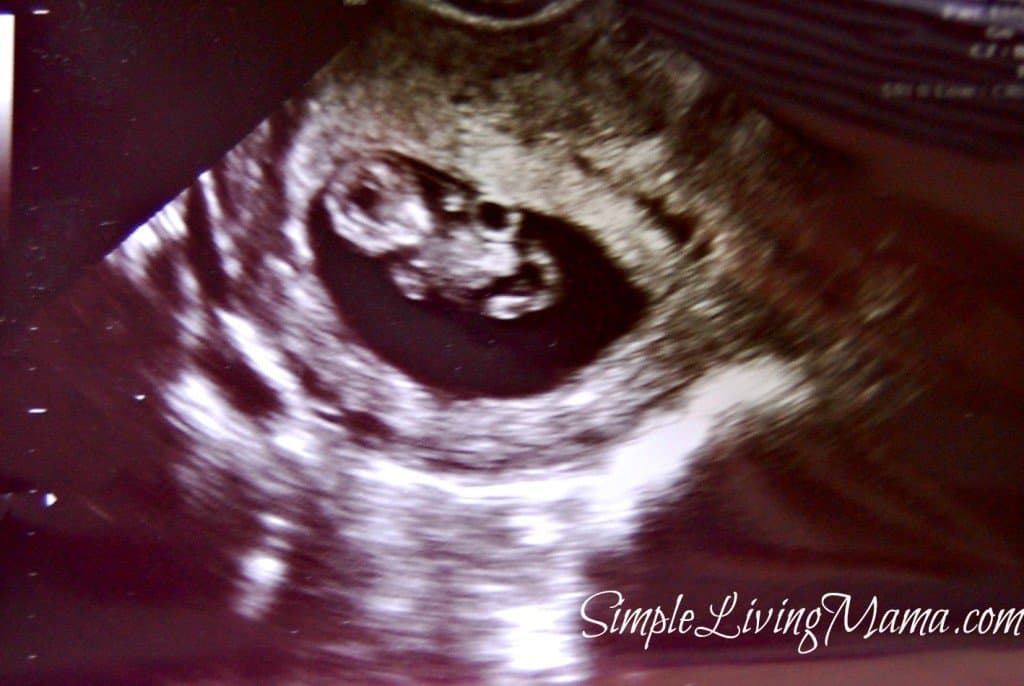 Weeks 16-20
The nausea did not completely go away until about 20 weeks, which is weird for me. I have never been sick past 12-13 weeks, so the nausea seemed to last forever! We got to take another peek at baby at 17 weeks and we found out we are expecting a boy!
Weeks 20-25
I have really grown a lot during this time. I feel huge! We got to see baby again at 21 weeks. He has a very strong heart, which we are thankful for! I don't have nausea anymore except when I eat too much sugar, but I have that problem when I am not pregnant anyway. I am pretty uncomfortable, though. I feel unbearably full after eating and have a lot of reflux. My SI joint is also acting up again. The strangest problem I have had this time around is the shortness of breath. I'm sure I experienced that the last few times, but I don't remember it being quite so bad. Other than that, I am enjoying feeling this baby kicking me and watching his movements from the outside of my tummy! I am wondering if I need to buy bigger maternity clothes, though! I don't have any specific food cravings, but I am hungry a lot. I like orange juice and chocolate, lol.
We have picked his name! I got to choose it this time. Funny story, our oldest was going to be Isaac, but we changed it just a few weeks before he was born!
Bug and Sis are pretty excited about the baby. They ask about him a lot. Of course, they want to know how he is going to get out of my tummy, so we have talked about it in simplified terms. Even Baby O seems to have a small idea what is going on. His separation anxiety is through the roof! I can't leave him with anyone. We are working on that, because right now I am having anxiety about having to leave him to give birth in the hospital!
I think I am going to try an every other week pregnancy update from here on out. I've been awful about keeping up with pregnancy updates and I always kick myself for not doing a better job.