If you're teaching your preschooler the alphabet, you may want a fun set of printable ABC flashcards to help your child learn their letters. This particular set comes with handwriting guides which are great for little fingers to trace. Each card is also small enough for little hands to hold comfortably on their own.
Printable Alphabet Flashcards
I made these cards for my preschooler so we could work together on learning the letters and the sounds they make. I also like to guide his fingers in tracing the little letters. This practice helps increase his fine motor skills, which will help him when he actually writes the letters.
There is a picture on each card that begins with the letter. We work on saying the letter sound and then saying the word.
Simply print the PDF and laminate for durability. You can cut out the cards and put them on a binder ring or keep them in a small box.
We also enjoy using these cards to practice letter sounds and letter recognition. Simply show your child the card, then have him say the picture and the beginning sound of the picture. It can be a lot of fun! If it's possible to find some real objects to match the cards to, that can be a lot of fun, too!
You can snag the cards f0r FREE by joining our community and receiving our email newsletter! I send out regular information about homeschooling, so if you want to stay in the know, just click the picture below!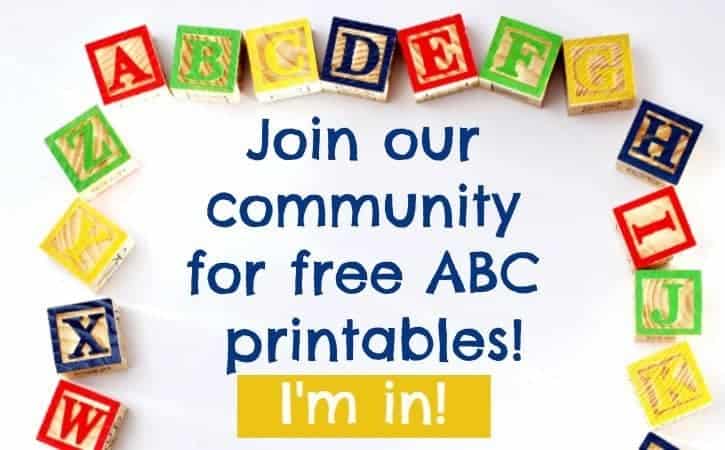 Don't forget to check out all of the other alphabet printables in the shop! Many of them are also free!