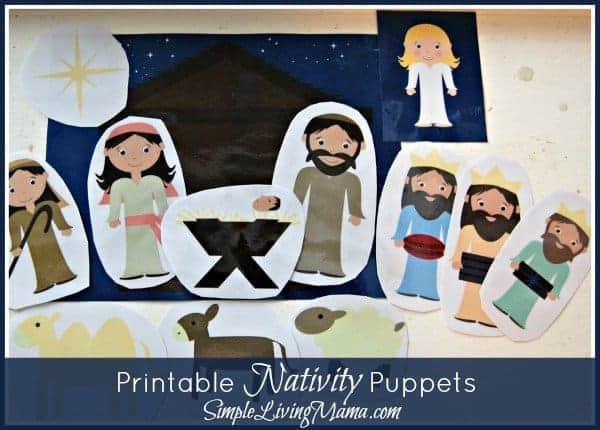 I have been considering buying some sort of toy Nativity set for my kids, but I never quite got around to doing it. I saw an idea on Pinterest for a felt Nativity set and I thought that was pretty awesome, but I didn't have any felt and didn't really want to buy the felt and then try to find time to actually craft the Nativity set. I have three kids running around here, so sewing isn't something I really get to do!
Printable Nativity Puppets
My easy solution to creating a Nativity set my kids could actually play with was to make printable Nativity puppets! I printed them out and laminated each page, then I cut out each puppet. My daughter is in love! These were easy, economical, and should last us a few Christmases!
We are snowed in right now, but as soon as I get to the store I'm going to get some craft magnets to turn these little guys into puppet magnets. We will put them on the fridge and reenact the Christmas story.
Another thing you can do with them is glue them on to some popsicle sticks. They would make great stick puppets!