We recently finished up our apple lesson plan for kindergarten with My Father's World Kindergarten and it was so much fun! I just love doing an apple themed week with my kindergarten kiddos. We learned that the apple reminds us that "If [we] stay in Jesus [we] will have much fruit!" Such a sweet sentiment for little ones to learn while exploring the world of apples. In this post I'm going to share with you all of our a is for apple activities for kindergarten.
Apple Tasting
One of the first activities we did was an apple tasting. I purchased several different kinds of apples from the grocery store for the kids to try. I purchased Gala, Fuji, Red Delicious, Yellow Delicious, Honeycrisp, and Granny Smith. First, we graphed the apples by color and then a used an apple slicer and we all tried the different varieties. Most of my kids chose the Granny Smith apple as their favorite, which surprised me!
Apple Pie
Another fun activity we did was bake an apple pie after reading, "How To Make an Apple Pie and See the World." My son was especially excited about this little cooking project. I followed this apple recipe and used a pre-made crust. I have no shame in shortcuts! It was simple and delicious!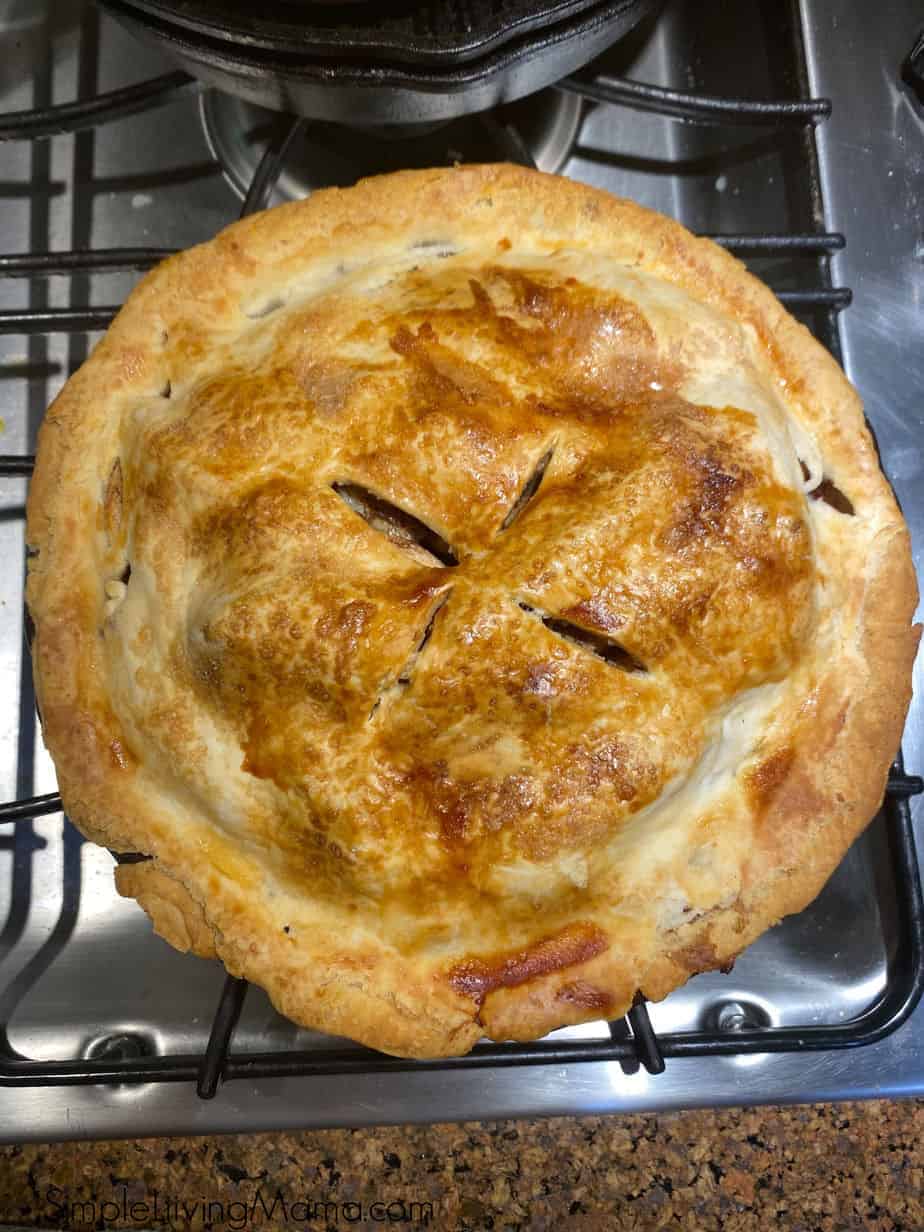 Apple Stamping Apple Art for Kindergarten
We did two fun apple crafts for kindergarten this week. The first was an apple stamping art project. I sliced a couple of apples in half and used red and green tempera paint to paint the apples. I used brown butcher paper and let the kids stamp their apples as much as they wanted. This craft was very open ended and I tried not to direct it too much.
Apple Tree Craft
The second apple craft we did was an apple tree craft. I traced each kids' hand onto brown construction paper and cut them out to form a tree trunk and branches. I then cut an oval out of green construction paper for the leaves and had the kids glue them onto blue construction paper. The final step was to use our dot paintbrushes and some red and green tempera paint to create apples on the leaves. You could also have your kids use their fingers if you're feeling a little more adventurous!
Apple Anatomy
Of course a study on apples would not be complete without learning about apple anatomy. We did this study last year during our apple themed preschool unit, but I thought the apple anatomy chart would be good to look at again. Before we used our apples for stamping, we looked at and learned about each part of the apple that we could see!
Ten Apples Up On Top Activities
Finally, my kids love the book Ten Apples Up on Top. It has been a favorite among all of my kids. I created a Ten Apples Up On Top guide with some craft activities and printables that would fit perfectly into any preschool or kindergarten apple lesson plan! This is definitely one book my kids ask me to read to them over and over again!
Books About Apples for Kindergarten
We love adding books to our kindergarten lessons. I try to stock up on as many of the books that I possibly can. Here are some of our favorites!
Apple Books for Kindergarten
These apple book ideas for kindergarten are so fun and go great with an apple lesson plan!
This is one of our favorite apple themed books! We love to read this one and then bake our own apple pie!
This one is of course a classic! If your kids are like mine, they'll ask you to read it again and again!
This book is just too cute! Help Annie pick, sort, and count her apples then try some of her yummy recipes!
I have a big list of the best themed apple books for children that you should check out to add to your library list or Amazon list!
More Kindergarten Themes and Units
L is for Leaf Kindergarten Activities
M is. for Moon Kindergarten Unit