Ancient Rome Unit Study Activities and Ideas
This post may contain affiliate links. Please see my disclosure and privacy policy for more information. As an Amazon associate I earn from qualifying purchases.
The kids and I recently wrapped up our Ancient Rome unit study, and I must admit it was one of my favorite history unit studies that we have done so far. I really took the time to get involved with the books we were reading, to do the projects with the kids, and make our studies come alive with a great production at the end of the unit! Let's take a look at all the great things we studied and projects we did while studying Ancient Rome!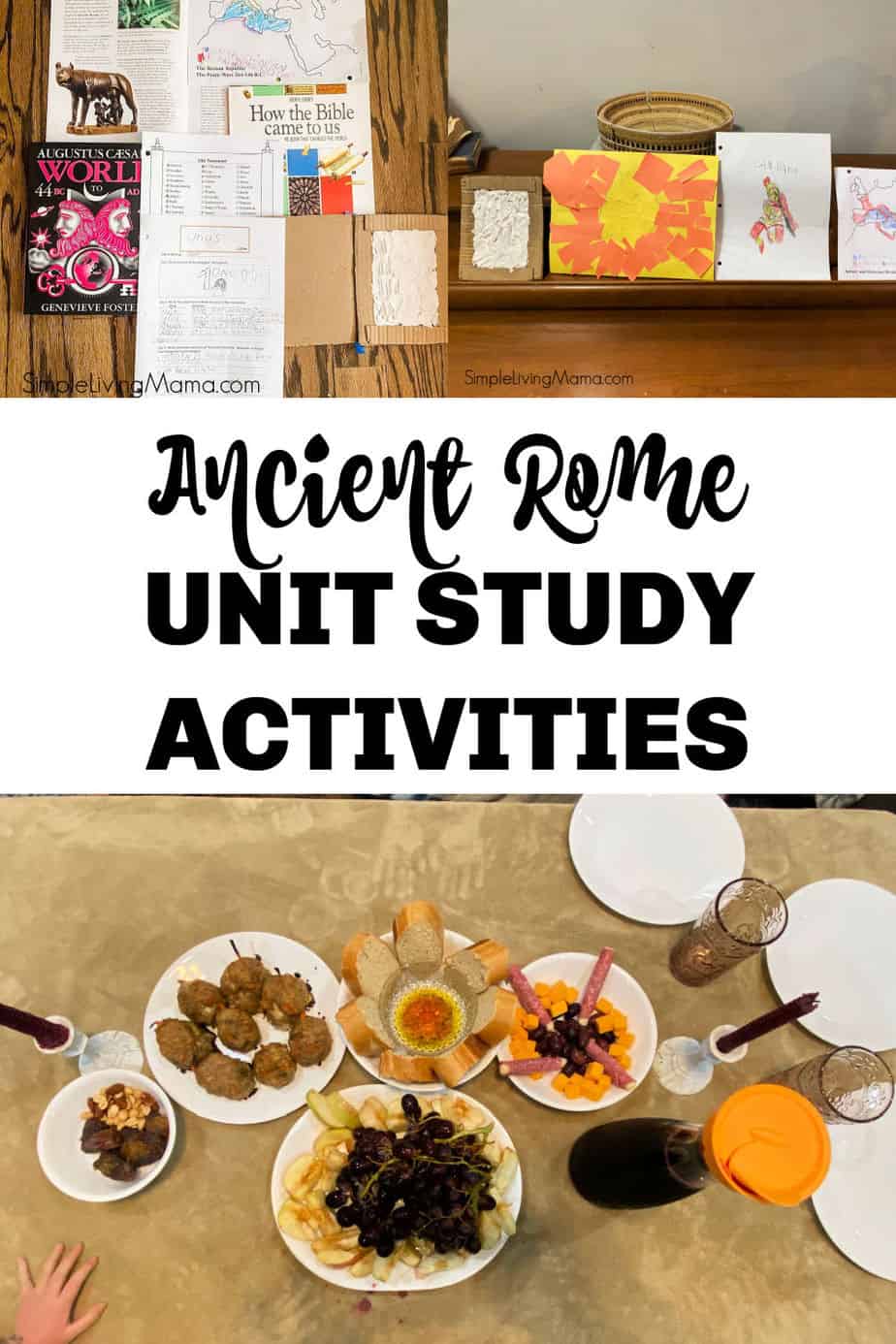 Ancient Rome Unit Study
We use
My Father's World curriculum
for our main studies for Bible, history, and science. I love how we read from living books and can easily add projects and other books to our studies. We are using My Father's World Rome to the Reformation for our study of Ancient Rome and it has been so much fun. We've learned about Rome's emperors, Roman life, the beginning of medicine with Galen, Roman art, and how the Bible relates to this time period!
Our main history spines for Ancient Rome were Augustus Caesar's World, Streams of Civilizations, The Roman Empire, and The Usborne Encyclopedia Ancient World.
I greatly enjoyed Augustus Caesar's World. It didn't always keep the kids' attention, but I learned so much and found it to be a true living book. We learned a lot about life in Ancient Rome from The Roman Empire, and also enjoyed the Usborne Encyclopedia. Streams is very much a textbook, but has some good information.
I also really enjoyed reading Galen and the Gateway to Medicine. It was fascinating to learn about the beginnings of medicine.
Ancient Rome Projects for Middle School
I taught a fourth grader and a sixth grader for this study. We did lots of map work, and that was definitely more suited to my middle schooler. We mapped the various stages of the Roman Empire.
One of our first projects was making a wax tablet. We used non-drying clay and learned how to write the Roman numerals on our wax tablet.
We did use air dry clay to create little Roman pigs. They turned out really cute!
We also built a Roman arch out of raising boxes. It was a fun project!
My daughter loved creating mosaics. We used construction paper and the kids designed the mosaics with tiny pieces of construction paper. I was super impressed!
Finally, I purchased this Colosseum puzzle for the family to put together.
Ancient Rome Learning Tools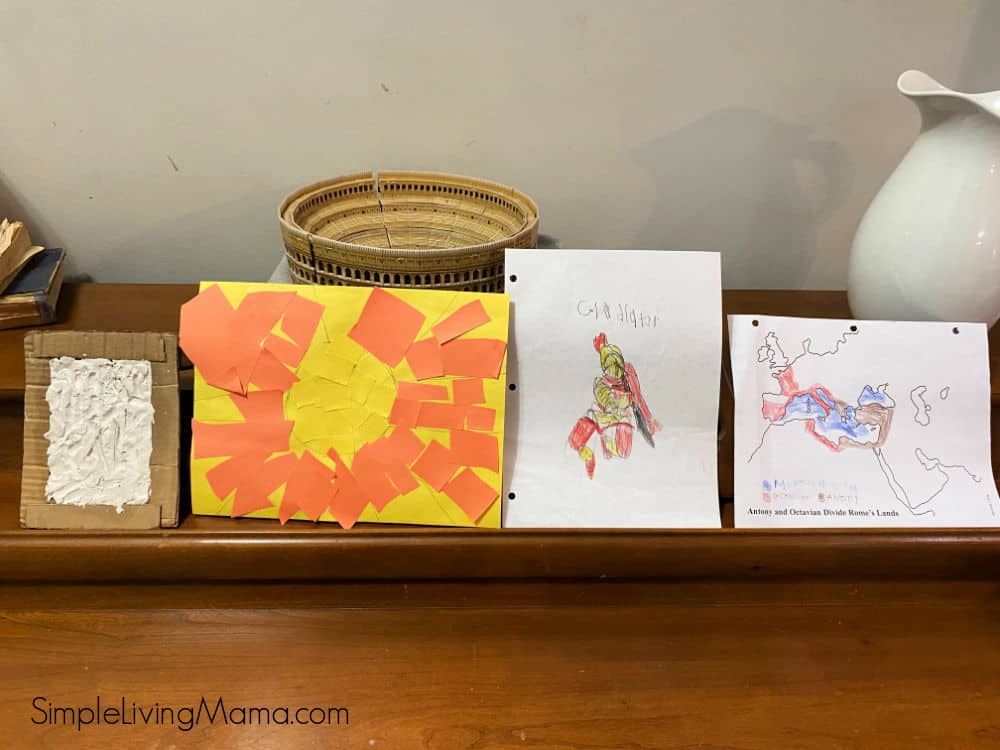 I didn't purchase a lot of extras for our Ancient Rome study. We did the puzzle and Draw and Write Through History. My son practiced drawing a gladiator. There are also instructions for drawing the Colosseum, a chariot, and a lion.
Favorite Books for Ancient Rome
Our two main read alouds for this time period were The Bronze Bow and Twice Freed. I enjoyed them both. We checked out tons of the books recommended in the back of the teacher's manual. My oldest son read Detectives in Togas and thought it was pretty interesting. I got in the habit of making sure the kids did their book basket, and they perused so many of the awesome books from the library.
Ancient Roman Feast for Homeschool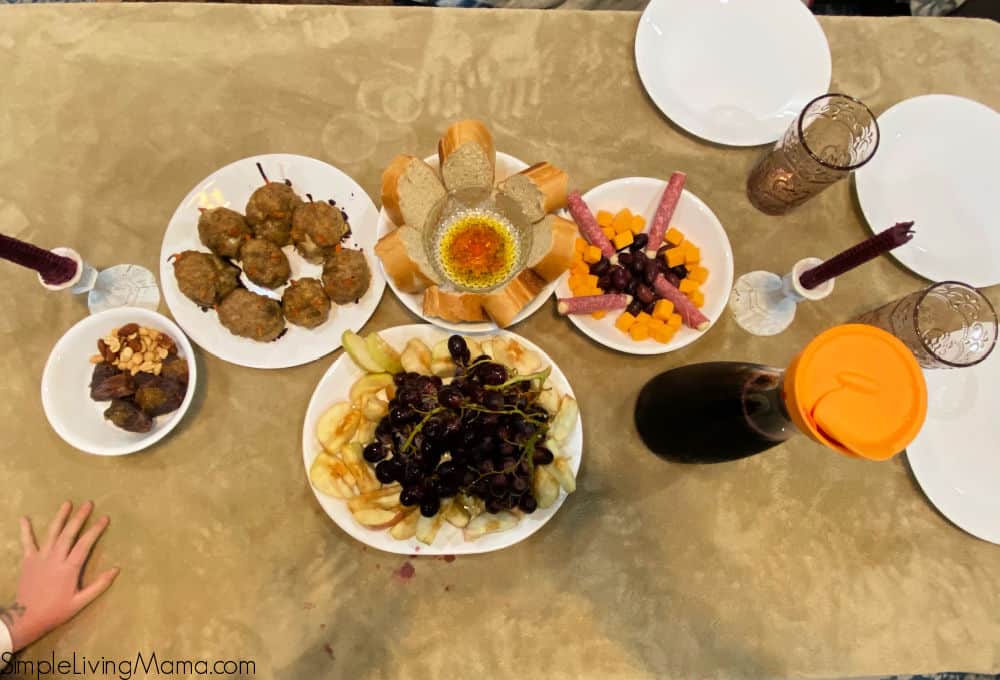 The biggest hit of our study was the Ancient Roman feast we did at the end of the study. I had no idea the kids would get so involved.
Each child made a presentation reciting a Bible memory verse and poem that they learned. I put their projects on display, and we had several different types of food.
We had grapes and apples, meat and cheese, nuts and dates, and I made mini meatloaves to look like dormice. Our drink was grape juice.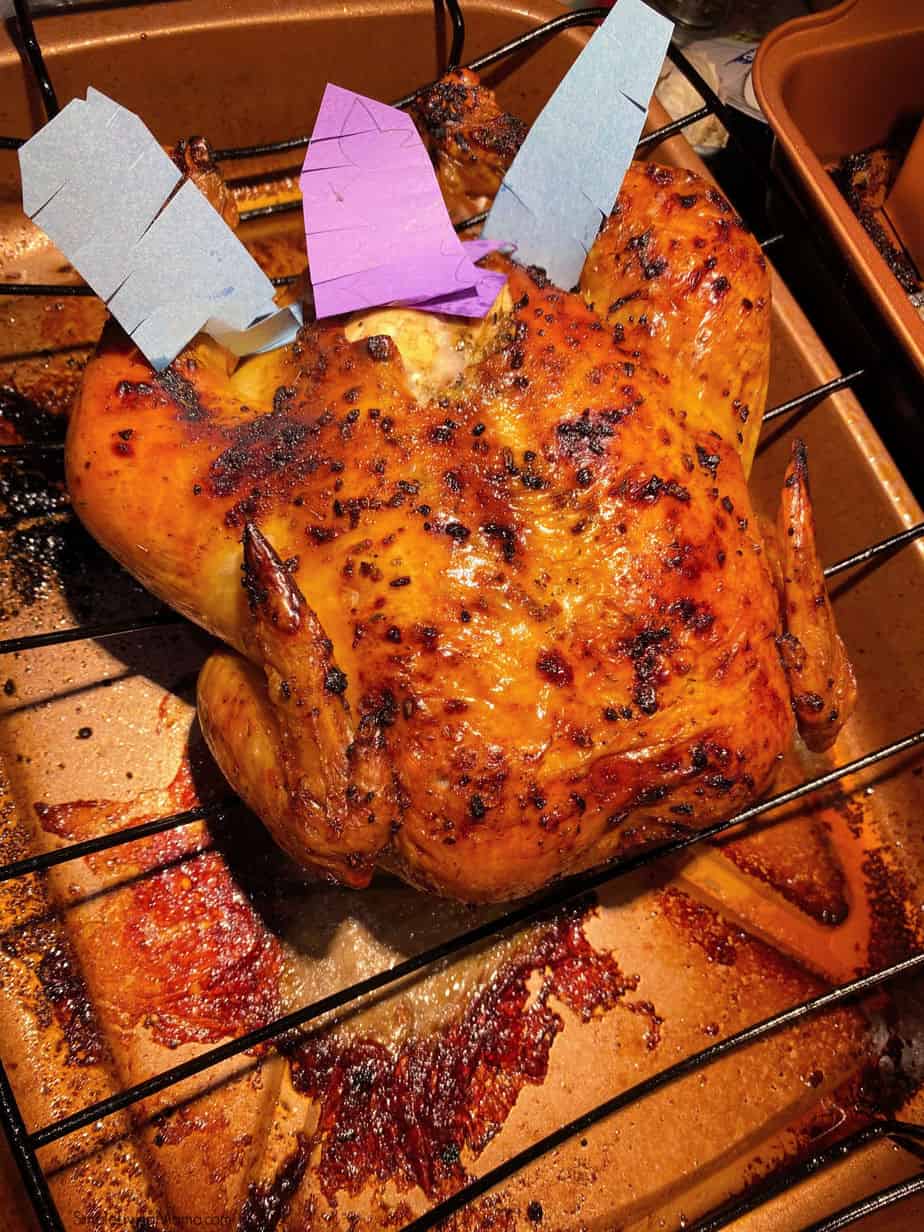 I also roasted a chicken and the kids added "peacock feathers" so we could pretend we were eating peacock.
Each child made their own costume. We used old pillowcases, white T-shirts, and lots of cardboard to make gladiator gear. Our boys enjoyed being gladiators!
It is so much fun to make history come alive. It definitely makes the events much more memorable!
More History Resources
Even more history resources to add to your homeschool!