This post may contain affiliate links. Please see my disclosure and privacy policy for more information. As an Amazon associate I earn from qualifying purchases.
In 2014, I started a little project called the Life: Simplified Project. Since then, this post has been my most popular post on the blog. What did I learn about simplifying in 2014? I learned that it's a process, and it can't be done in a year. Learning to live simply is something I work on every day. I am always on the lookout for more ways I can simplify my life, and I love helping people like you simplify yours, too. Everyone's idea of simplifying is different.
Here you will find projects and simple living tips to help you simplify your life. I'm constantly working on this, and adding more projects!
Simple Living Tips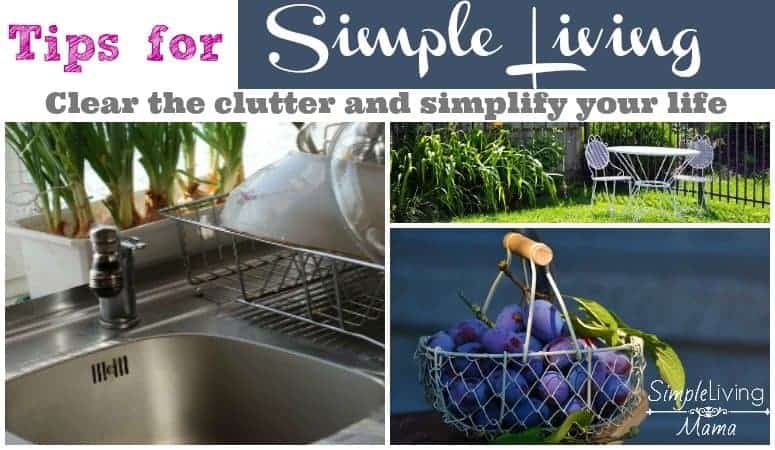 Simplify Schedules
Life has been a whirlwind. Some days I feel like all I do is go, go, go and rarely have any time at all to just enjoy my life. The to-do list is a mile long and never gets completed. I want this to change. One of the things I will be working to simplify is my schedule. I want to make sure the things that HAVE to get done, get done in a timely manner. No more procrastination!
If you need to simplify your schedule, too, check out these posts:

Organize the Home
I will be clearing the clutter this year. We have TOO MUCH STUFF and none of it is organized well. We moved into our new home almost four months ago and it is now time to really get things organized. My children have so many toys and it is time for some of them to move on. We have a homeschool room in this house and it is on my list of things to organize as well!
Here are some things I have done to help organize my house:
How To Declutter Your Whole House Step By Step – I have figured out the secret to decluttering. It is a process and I'm still not done, but I'm getting there!
I LOVE organizing my house with these fabric bins from Walmart. They have lots of fun colors to choose from and I use them all over the place, in the kids' rooms, in my bathroom, and in our homeschool room!
I also use the drawer carts for extra storage. Right now I am using my cart to hold homeschool supplies, but I have also used them to hold cloth diapers.
Why I Gave Up My Laundry Routine
This laundry sorter has been essential to my sanity when it comes to my laundry. It's sturdy and keeps the dirty laundry off the floor!
Simplify Meal Times
We eat a fairly healthy diet already. It's not perfect. I want to try new, healthy recipes and incorporate healthier snacks into our diet.
The last thing I will be simplifying in 2014 is my grocery shopping. I am trying out once-a-month grocery shopping and tweaking it. I plan to share with you what I am doing. With three young kids, going to the grocery store weekly leaves my nerves fried. A new plan is in order!
Update: I LOVE Once A Month Grocery Shopping. It's such a time, money, and sanity saver! Check out my mini series on once a month grocery shopping!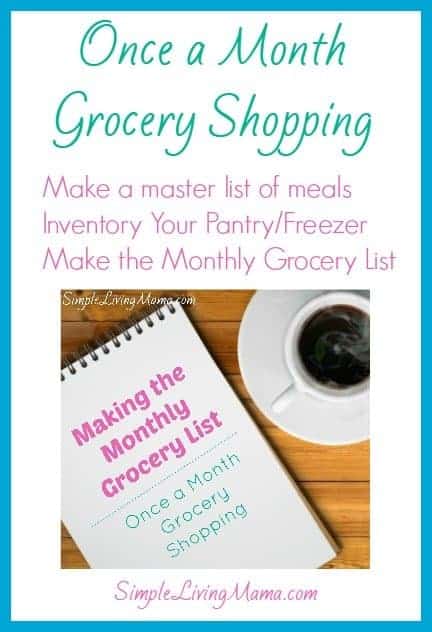 You can also simplify your life by planning freezer meals!
Finances:
We have simplified our finances, too!
Check out our one income budget and our plan for getting out of debt!
Why do I want to simplify these areas of my life? I want contentment. I want to appreciate what we have. I want my children to appreciate what we have. I want to live a less hurried/stressed life! Simplifying is hard work at first, but I believe the benefits are worth it.
See all of my completed Life:Simplified projects here!
I have compiled a list of resources to help you start simplifying your life. I will continue to add to this list as I find great resources!
If you want a step-by-step guide to simplifying your home, I recommend Your Simple Home Handbook. This book contains 30 projects to help you get a handle on simplifying your home!